By Leigh O'Connor.
Let's live life through rosé tinted glasses…not ones you wear on your face, but ones you can drink from!
A chilled glass of rosé is the ideal drop for a Summer barbeque, picnic in the park, or romantic Valentine's Day dinner – it is deliciously dry and fruity, best enjoyed with seafood, chicken, pink lamb and soft cheese.
Rosé is a type of wine that incorporates some of the colour of the grape skins, but not enough to qualify as a red wine. A common misconception is that rosé can be made by mixing white and red wine, in fact this process is frowned upon by the wine community.
Not everyone wants romance with guilt, or a hangover! As well as a full-bodied rosé from Innocent Bystander, we have a low-sugar version from Bel Bev Co and a zero-alcohol Prosecco from Brown Brothers:
With a colour reminiscent of Summer sunsets, blushing cheeks and your favourite croquet shirt, don't be fooled by the sweet hues of
Innocent Bystander's 2021 Rosé
. This baby is a crisp, dry drop made from Pinot Noir grapes – playful and preppy, classy and so damn drinkable.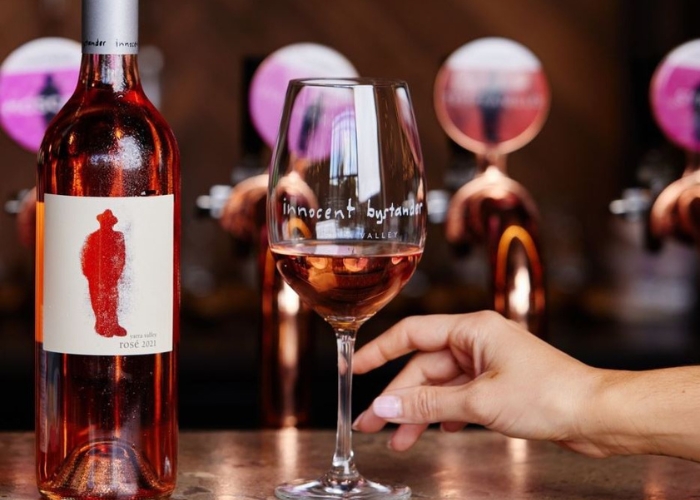 Expect notes of cherries and strawberries with a savoury hint; on the palate it tastes like red berry compote with a crisp, super clean finish. Pair this rosé with a great Margherita pizza, Tiger prawns and aioli, or brie and quince paste.
Finally, a low-sugar, vegan rosé to serve ice cold with bon bons or wontons…meet
Bel Bev Co's Rosé
. Whatever the season or reason, this wine hits the mark – made with minimal intervention to produce a simple wine for good times!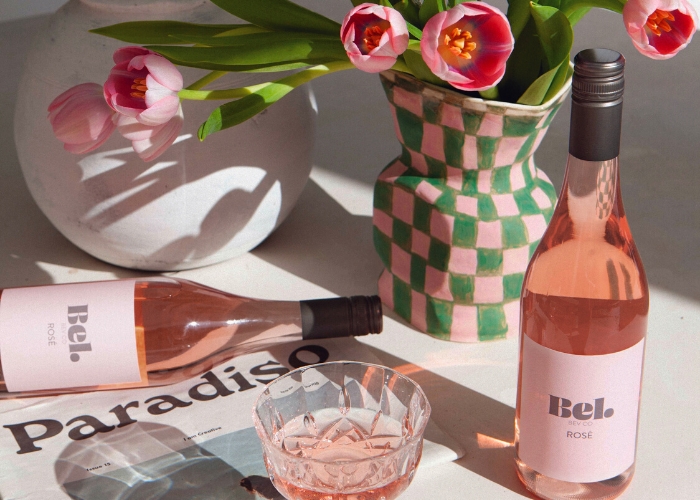 Bel Bev Co's story started with two friends wondering why finding a low-sugar, clean wine wasn't an easy choice. Without unnecessary additives, sugar or calories, they couldn't find what they were looking for – so they made it themselves.
A refreshingly dry and crisp texture, top notes of grapefruit and yuzu carried through by the underlying warmth of honey orange blossom, enjoy this rosé on ice year-round; or skip the ice and drink at room temperature to bring out the spiced cherry.
As leaders in wine innovation and experimentation,
Brown Brothers
has launched its very own Zero range of no-alcohol wines, featuring Prosecco Zero,
Prosecco Rosé Zero
and Moscato Zero, that doesn't sacrifice on flavour.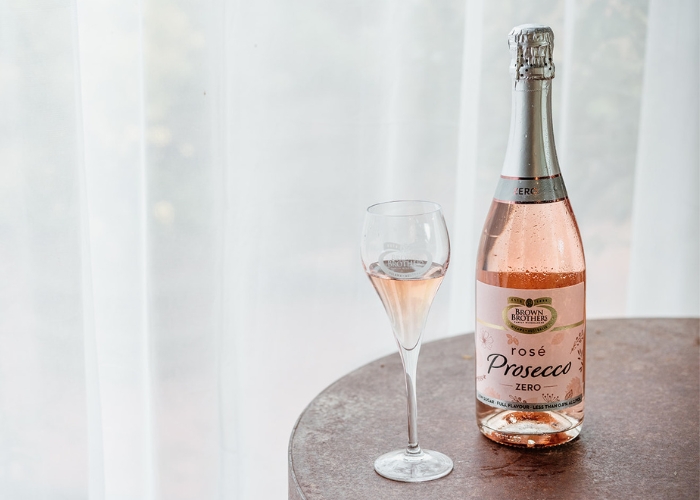 By 2024, the demand for low and no-alcohol beverages is expected to grow by 15% and while young people are leading the way when it comes to drinking less, Aussies aged between 18-44 years are twice as likely to drink a low or no-alcohol beverage compare to those over 45 years of age.
Brown Brothers Prosecco Rosé and Moscato are the first zero wines of their kind from the winery, joining the increasingly popular Prosecco Zero. Rose gold in colour with delicate notes of strawberry, watermelon and apple, this rosé is beautifully clean and fresh with lifted aromas of musk, citrus and freshly-crushed grapes.
You'll be hard pressed to tell the difference between Brown Brothers Zero range and its alcoholic counterparts…but your head will!