By Leigh O'Connor.
"The atmosphere of any city is the result of the memories and dreams of the people who live there, of their hopes, worries, successes and opportunities."- Haya Molcho.
Colourful, cosmopolitan and modern, Tel Aviv is a city of contrasts, fragrances, stories and flavours. This vibrant melting pot of culture, religion and culinary traditions, is brought to Australian tables in Haya Molcho's latest book, as she revisits the recipes of her hometown with her four sons.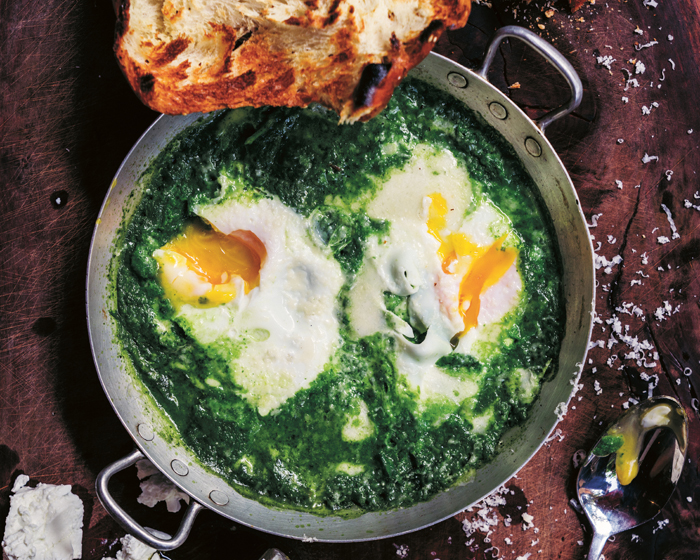 Founder of go-to restaurant NENI in Vienna, Haya penned Tel Aviv after spending two weeks living in the rhythm of the city with her sons – Nuriel, Elior, Nadiv and Ilan, after whom her restaurant is named. The NENI chain has now spread its wings to Berlin, Hamburg, Munich, Cologne, Zurich, Amsterdam, Mallorca and Paris, as well as a cooking school and product lines.
In this cookbook, with 150 dishes all using ingredients purchased from local Israeli markets, you'll meet Chefs and storytellers, as Haya recreates the flavours of her childhood in traditional and eclectic recipes that represent her own unique style.
"For this book, we set off together on a discovery tour through Tel Aviv," she says.
"We love the synergy between regional culinary roots and the new, innovative ideas that we feel very distinctly here. The markets of Tel Aviv are noisy hubs of activity, with Yemeni, Turkish and Iraqi businesses often standing side by side.
"While in the city's restaurants, the mixture of culinary influences from the entire world arrives at your table. Street food is ubiquitous and brings people together through the intimacy of having food placed in one's hands."
Haya was born and raised in Tel Aviv and from early on has vivid memories of the colourful stands of street vendors, where sweet and refreshing cactus fruit known as sabra, was piled high on a bed of ice blocks; along with tiras – corn cobs grilled over an open fire on the beach.
"No one has to be especially encouraged to talk in Tel Aviv and as soon as people sit down together at a table, not only is food shared but also ideas, stories, opinions and recipes," she explains.
"This is the spirit of life that we have captured for you in this book and that we would like to bring into your home.
"For this book we cooked, baked and tasted, but we also philosophised and laughed about life. We believe the character of Tel Aviv, this constantly evolving city, exists here in our recipes, as well as in the stories and memories of its people."
Punctuated with beautiful photography and interviews with people like 'the inquisitive Chef' and 'the navigator' (a taxi driver and food blogger), the book is a very personal journey through the kaleidoscope that is Israeli cuisine.
Many of the recipes hold intimate memories for Haya, such as green shakshuka baked eggs – which were always served at family brunch on a Sunday, where a large pan of it would be placed in the middle of the table and everyone dunked crisp bread into the sauce.
"We have made countless shakshuka variations, including a version with chickpeas and eggplant," she recalls.
"Whatever tastes good is allowed, it is also delicious as leftovers."
If there is ever a dish that symbolises the flavour of Tel Aviv, it is sabich. Whenever Haya visits the city, the first stop she makes is at a sabich stand to try this focaccia sandwich, named after its inventor who was the first to have the idea of serving leftover boiled brown eggs on Shabbat.
Sabich Tavi Halabi – a Jew who originally came from Iraq – sold his new creation from a small shack near a bus terminal and his first customers were primarily bus drivers. The sandwich soon soared in popularity, with new stands opening constantly and today is one of the few foods that were truly created in Israel.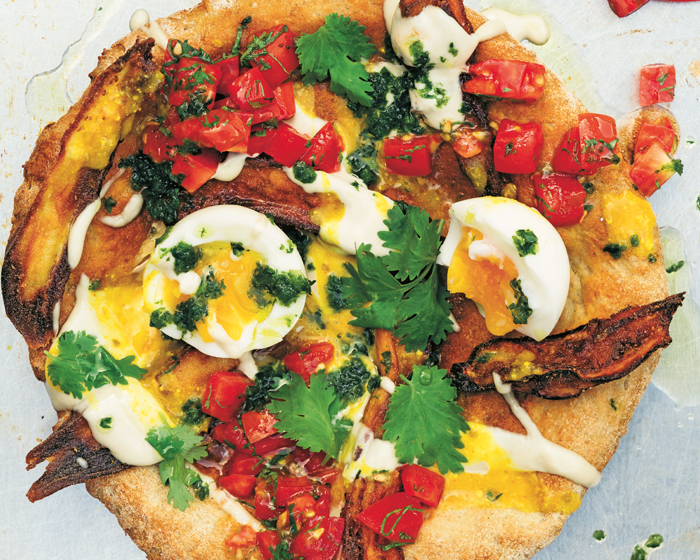 Haya's version is topped with a tomato, garlic and coriander salad, fried eggplant, eggs, tahini, amba and zhug; the focaccia can also be sliced open and filled with the topping, if preferred.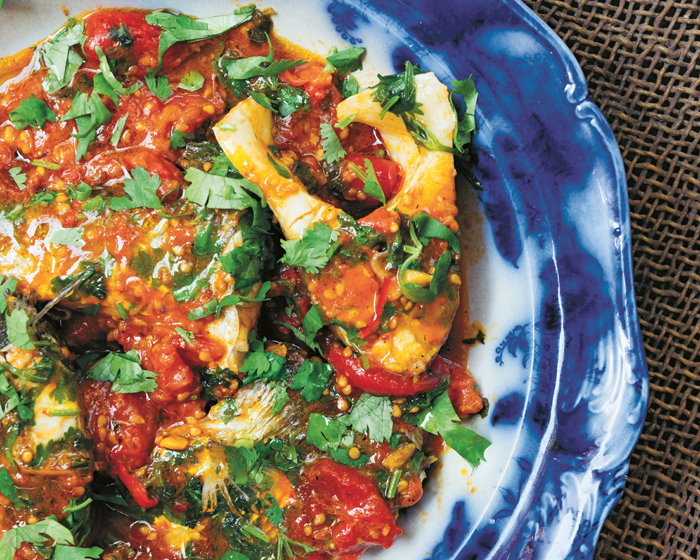 Chraime is a classic Jewish dish with a sweet, spicy sauce and complex warm spices such as cayenne pepper. This recipe combines fresh and canned tomatoes, red peppers, garlic, cayenne and coriander to make the sauce for filleted white fish, best served with tahini and crusty sourdough bread.
The fish can be replaced with prawns, calamari or octopus and when tomatoes are in season, Haya makes a larger batch of sauce to freeze for future meals.
From vegetables and Mediterranean seafood to ice cream, biscuits and cakes, Tel Aviv takes readers on an incomparable journey around the streets and homes of this Israeli city, through the eyes of all who live there.
Those looking for an adventurous meal to share with family and friends will find plenty of choices to serve at their next dinner party, along with the stories that make Tel Aviv the city it is today.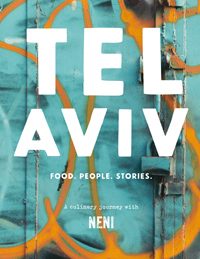 Images and recipes from Tel Aviv by NENI, Photography by Nuriel Molcho, Murdoch Books RRP $49.99. Out now.