By Leigh O'Connor.
Gastronomic travelling Chef, Ashraf Saleh has been inspired by the flavours of the world in his cooking journey from the Middle East to Sydney's North Shore.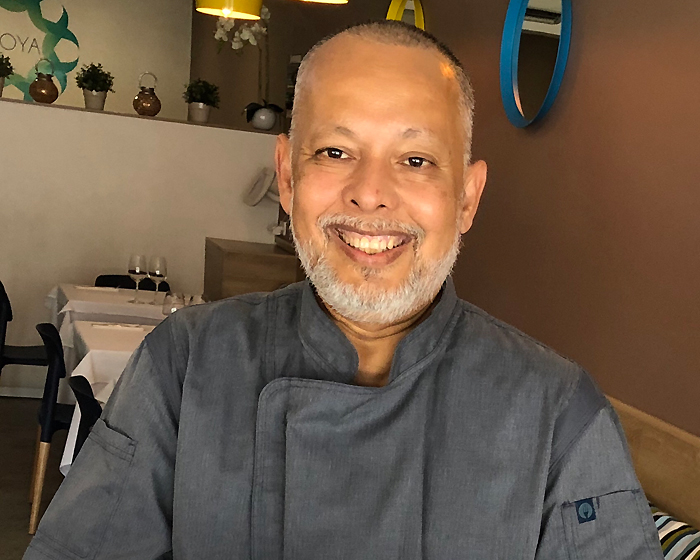 Bringing an East meets West approach to dining at Chef-hatted restaurant Coya on Carawa Road in Cromer, Ashraf's food is inspired by the rich diversity of fresh Australian produce and the subtle flavours of his background.
His Middle Eastern heritage plays a huge part in the dishes he creates, with childhood memories of running through the bazaars and spice markets with his parents still vivid and strong. Beginning his career as a Chef in the late 1970s at the Sheraton Hotel in Saudi Arabia, Ashraf has spent time on the pans in Paris, London and Sweden before heading to our shores, where he has continued to perfect his culinary flair.
"I started cooking at the age of 10 with my family. My Mum inspired me in many ways, she taught me how to use various spices in cooking to create interesting flavours," he says.
"She taught me to observe, smell and taste."
Coya embraces a degustation dining concept, catering to the adventurous foodie, who is eager to allow this spontaneous Chef to dish up plates of Modern Australian cuisine with a Middle Eastern twist, exploring unique and interesting flavours and spices in a relaxing and warm atmosphere.
"Australia has a strong sense of multiculturalism, but it also has its own uniqueness with the Aboriginal people and bush tucker ingredients that are available," Ashraf says.
"Australia has much better produce – fresh vegetables, meat and seafood – than in Europe and Saudi Arabia, where due to the weather, much of the produce is not fresh, it is either frozen or imported.
"Real food means real ingredients, from vegetables to meat, everything needs to be fresh. With my extensive experience and knowledge of Arabic spices and cooking techniques, I am humbled to be able to create my own unique cuisine."
While Ashraf says garlic is the fundamental ingredient he can't cook without, it is saffron that is his favourite spice.
"Coming from a Middle Eastern background, garlic is absolutely necessary! From dips to sauce, from stews to dressings, nothing can be done without garlic – black garlic, smoked garlic, garlic powder and more.
"However, I love saffron. It is liquid gold and changes the flavour and colour of the dish instantly. It can be used in both savoury and sweet creations."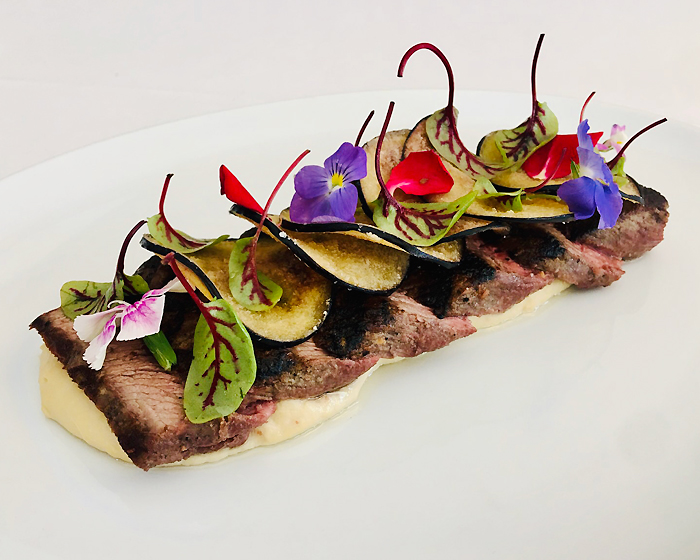 His recipe for souvlaki-style lamb back strap with eggplant chips, chickpea puree and rocket salad is ideal for your next dinner party. Pretty on the plate, the tender sliced lamb is complemented by a creamy chickpea puree, while the crisp eggplant chips add texture and crunch to the dish.
To achieve the best results, Ashraf recommends marinating the lamb in crushed garlic, lemon zest and oregano overnight and then char-grilling it over a high heat for two to three minutes on each side.
Ashraf's words of wisdom propel him forward in his dream to push Coya's culinary awards to the limit.
"I believe you need to follow your dream and never give [up]. Turn up every day and work hard – be humble and show respect – always be honest with yourself and [the] people around you."
There's one place you won't find Ashraf in his spare time – the beach. He can't swim!