By David Ellis from vintnews.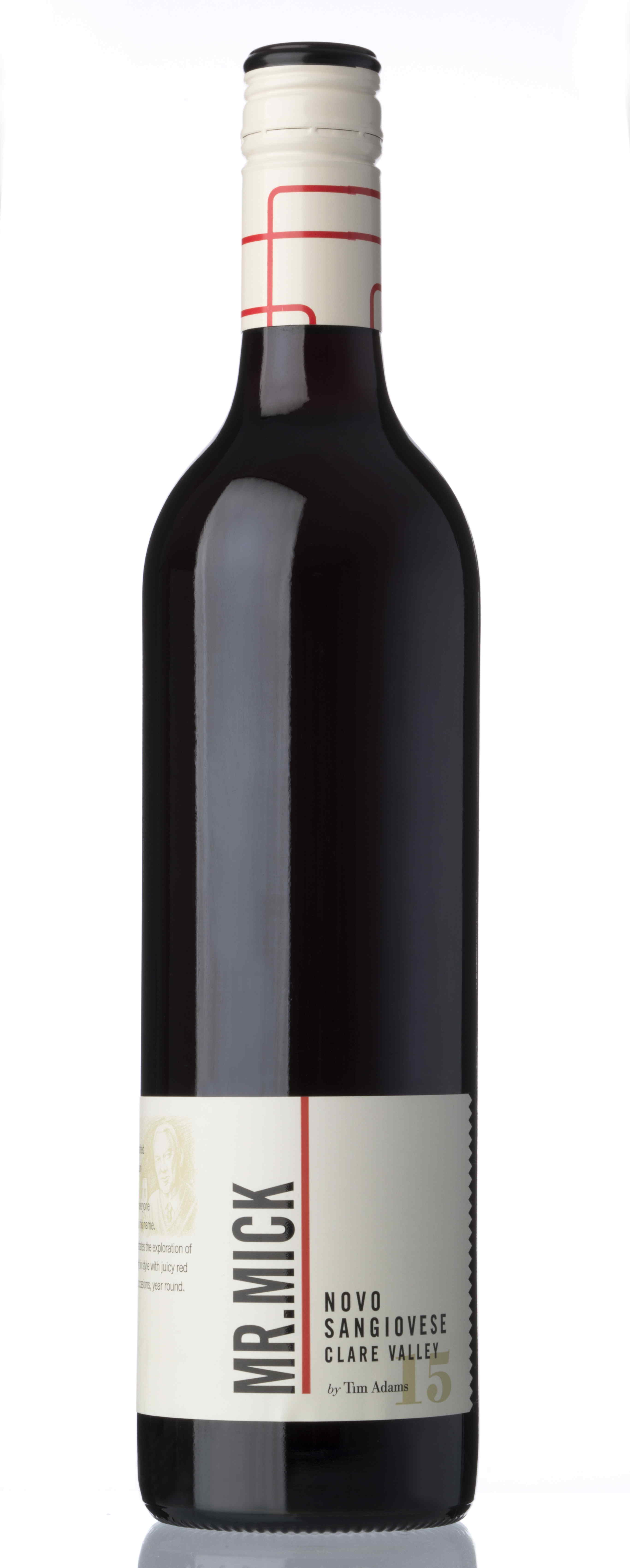 With Australians in recent years taking more and more to lighter and more savoury red wine styles in our warmer months, we're also doing something that was almost unthinkable even just a few years back – we're actually putting these reds in the fridge to give them a bit of a chill on serving.
We're realising just how enjoyable they can be, with one maker who is openly advocating the concept of refrigerating lighter reds being the Clare Valley's Tim Adams, who has just released a 2015 Novo (New) Sangiovese under his Mr Mick label, a wine he says is "a quality alternative to Rosé" and nicely priced at $17.
Sangiovese is the most-planted red variety in its homeland Italy, and is the backbone of that country's famous Chianti that traditionally contains anywhere between 75% and 100% Sangiovese, with quite a wide range of other varieties making up the rest.
Tim Adams' 2015 Mr Mick Novo Sangiovese is a wonderfully easy-going wine that's all about flavours of red berries – cherries, strawberries and raspberries – mellow tannins and with a nice clean and dry finish. And yes, do pop it in the fridge in our coming warmer months to give it a nice bit of chill… with its acidity, herbaceousness and savoury notes, it's a natural to enjoy with – what else? – a pizza with loads of tomato, cheese and herbs, and if you're a carnivore, plenty of pepperoni.
One to note: 2015 was a cracking vintage for winemakers in South Australia's Eden Valley, with above average early Winter rains followed by higher than normal Spring temperatures and a generally mild Summer, all resulting in near-perfect ripening conditions and an earlier than usual harvest.
If you like your Rieslings, one maker that's released a stunner from that vintage is Eden Hall, their 2015 made from fruit off four separate blocks and all about beautiful lemon and ripe lime juice flavours that linger in the mouth with an almost seductiveness. It's well-priced too at just $22, and makes for a perfect partner to whole baked snapper with chilli, ginger and coriander.