By David Ellis.
There's something of a revolution underway in the world of wine, with markets from Australia to Europe, Africa to the USA, and just about everywhere in-between, recording phenomenal growth in the sales of pink rosé.
Leading liquor retailers in Australia say they've seen sales of rosés leap more than twenty per cent over the past year, in the US the figure is nearly double that at forty-one per cent for the year, while UK rosé sales doubled last Summer over those of 2016… and in France last year makers in Provence alone sold a staggering 176,000,000 bottles of the wine on local and international markets.
So popular is the pink drink becoming in Australia, especially offered chilled for outdoor partying and dining enjoyment in our warmer Spring and Summer months, that some experts are predicting rosé will actually outsell white wines in this country within the next ten years.
Proving ideal on hot Summer's days for being crisp, cool, tart (and even sometimes fruity,) rosé is a wine that can be enjoyed on its own as a refresher, or as "Frosé" – a concoction that's grabbed attention world-wide, and is made by freezing rosé with lemon juice and sugar, creating as some say, a kind of grown-ups' Slush Puppie.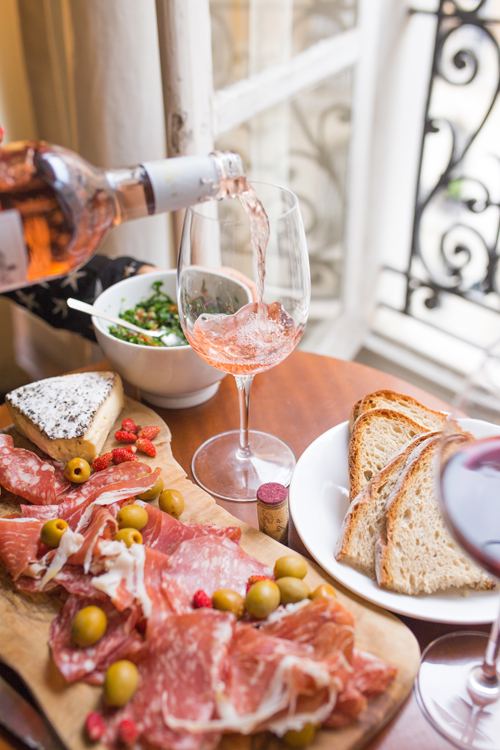 The most interesting thing in all of this, is that makers and sellers alike say that it is men who are now leading the charge in rosé sales, happily ordering it by the glass at the bar, by the carafe to share as a group, and particularly in America, in magnum size bottles in restaurants and hotels.
They no longer have any concern about being seen tossing down this one-time "girlie" pink drink, readily letting the world know that these days Real Men Do Drink Rosé...
As a food companion, rosé is ideal with everything from antipasto to party finger foods, paté, salami, calamari, and for something more substantial, a prawn curry.
One to note: Griffith based Calabria Bros Wines have an almost magical rosé in their Barossa Valley Sophie Rosé 2016 that maestro Bill Calabria crafted from Barossa Shiraz, Grenache, Mourvedre and a touch of Pinot Grigio.
With flavours suggesting fresh-cut apples and succulent red forest berries, this wine named after Bill's first granddaughter Sophie, has a nicely savoury and dry finish to enjoy slightly chilled with a coconut prawn curry, or with Italian antipasti tapas. And at $18, it's nicely priced for family enjoyment.
Winespeak: when a winemaker speaks of their wine having suggestions of being 'biscuity,' they're referring to it having flavours and aromas that remind you of yeast or bread dough.