September 19 - October 4.
Break out the giant beer (or should we say bier?) steins, dust off those lederhosen and warm those yodelling vocal chords up: Oktoberfest has arrived!
Held every year in Munich since 1810, the world's largest funfair attracts six million people annually while many more celebrate Oktoberfest in their hometowns around the world.
On October 12th 1810, the citizens of Munich were invited to attend the wedding of Crown Prince Ludwig and Princess Therese of Saxony-Hildburghausen at Theresienwiese ('Theresa's Fields'). Horse races in the presence of the newly-wedded couple marked the close of the festivities and the decision to repeat the horse race the following year gave rise to the Oktoberfest party that we all know and love today.
Oktoberfest runs from late September to early October during which Munich transforms into a sixteen day party town. Attractions such as amusement rides and games are run while attendees enjoy dancing, drinking and popular German dishes such as schnitzels, wursts and schweinebraten (roast pork). Naturally, there is free-flowing beer – according to officials, 7 million litres of it was consumed last year.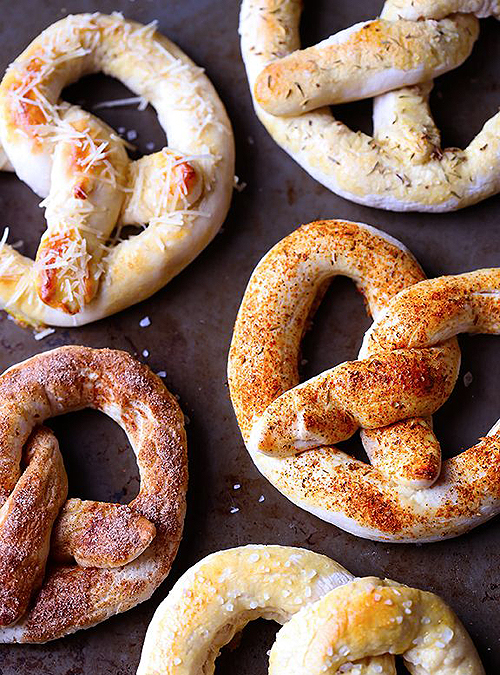 Australians have wholeheartedly embraced the Oktoberfest spirit with numerous festivities taking place around the country. This year, the Harmonie German Club in Canberra will once again hold their three-day Oktoberfest celebrations. Thousands of locals and out-of-town visitors are expected to take part in this year's celebrations which will include German dancers, food stalls and German language classes.
The German-Austrian Society of Sydney will also host its own Oktoberfest celebrations at their club headquarters in Cabramatta. In addition to a five-piece Oktoberfest band and yodellers, there will be a delicious assortment of hearty German food available such as pork knuckles, wursts and schnitzels in addition to apple schnapps and beers served in steins to keep things merry.
Meanwhile, Brisbane's Oktoberfest party is expected to also attract large crowds. Held at the Brisbane Showgrounds, Australia's largest Oktoberfest will run on two consecutive weekends (Friday 9th – Sunday 11th October and Friday 16th – Sunday 18th October). Indulge in the smells and tastes of the finest in German gourmet food and relax in the Munich Biergarten. Browse through the wares at the Marktplatz Market Square and enjoy live dancing, singing and puppet shows. There will also be a baby animal zoo and Kinder-Zone playground for the kids.
Those who can't attend the festivals can enjoy their own Oktoberfest celebrations at a German restaurant. Bierkeller in Richmond is looking at doing Austrian Tapas, imported Austrian and German Beer and hopefully a traditional Austrian Sausage Sizzle, check out their facebook for more up-to-date information. For those near Mona Vale, Das Bierhaus will have live German 'Oompah' music from September 19 - October 4 along with a number of other authentically German delicacies such as knuckle, schnitzel, crackling dumplings and pretzels.
For those that are still skiing in Thredbo, Alpine Village will be bringing all things German to Australia's highest German festival on October 3 and 4. For those on Hope Island, head on over to Red Rock Bar and Grill who will be hosting their first Oktoberfest with German cuisine and beer. Each year The Cuckoo Restaurant in Olinda puts on one of the best Oktoberfest celebrations, be sure to indulge as they will be running Oktoberfest, lunch and dinner for the whole month of October!
For more dining ideas, be sure to check out AGFG's list of German restaurants and check our our What's On Guide for more events!