It's time for vibrant colours, eye-popping fireworks, twinkling lights and delicious food – get ready to celebrate Diwali 2021 on Sunday, November 14.
This important religious festival, originating in India, takes place annually and can last for five days marking the start of the Hindu New Year. The exact dates change each year determined by the positions of the moon – but it usually falls between October and November.
Here are five interesting facts surrounding this festival and five great Indian venues to celebrate:
•Diwali means 'row of lights' in an ancient language of India called Sanskrit; during the festival people decorate their homes with lights and oil lamps, called diyas.
•It is also a celebration of good triumphing over evil, the return of Gods to defeat an evil King.
•It's a time to have fun with family and friends as people exchange gifts, enjoy delicious feasts, watch fireworks and wear new clothes.
•Rangoli is a popular Diwali tradition, where beautiful patterns are made using colourful powder and flowers, usually on the floor by the entrance to the home to welcome the Gods and bring good luck.
•The city of Leicester in England holds the largest Diwali celebrations outside of India. Every year, tens of thousands of people gather in the streets to enjoy a vibrant show of light, music and dancing.
Embark on a flavoursome journey through the regions of India at
Andaz Indian
on Terminus Street in Castle Hill. Diners are greeted by mosaic tiled windows and carved archways, creating an Eastern-inspired vibe, ideal for relaxing over traditional dishes served with fresh, local produce, from an ever-evolving menu – ideal for celebrating Diwali with the family.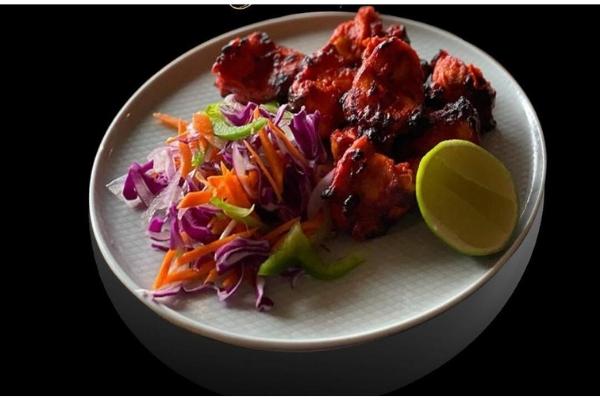 Murgh tikka chicken at Andaz Indian.
Rely on the skilled team behind
Catering at Your Place
, a professional, yet friendly catering company taking the stress and hassle out of events around Sydney City. Established in 2000 and known as Yum Cha at Your Place, this much-loved and highly reputable company has since expanded to include a range of cuisines including Indian and Chinese.
For true Indian flavours look no further than
Indian Accent
, found inside West Row's Melbourne Building in the heart of Canberra. Indian Accent's white linen tablecloths, muted lighting and spice-like colours of yellow, orange and red, create a sophisticated and cosy ambience perfect for midweek date nights, or celebrating special occasions like Diwali.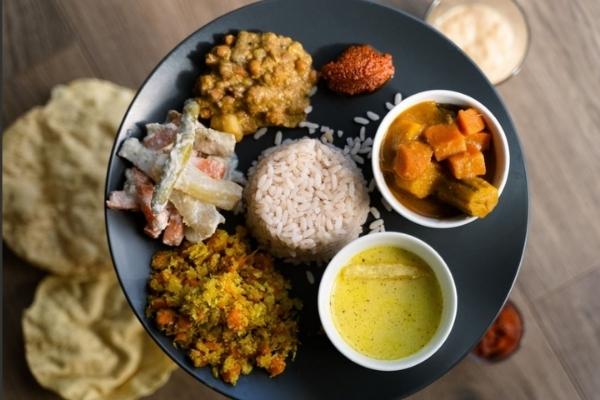 Sophisticated dining awaits at Indian Accent in Canberra.
Expect a rich dining experience steeped in traditional Indian cooking techniques at
Delhi Palace Indian Cuisine
on Concord Road in North Strathfield. Delhi Palace is somewhere your family will love for a cosy dinner, as well as a gathering of friends celebrating Diwali; in surrounds of sleek black table settings, carved wall panels, chandeliers and vibrant cushions.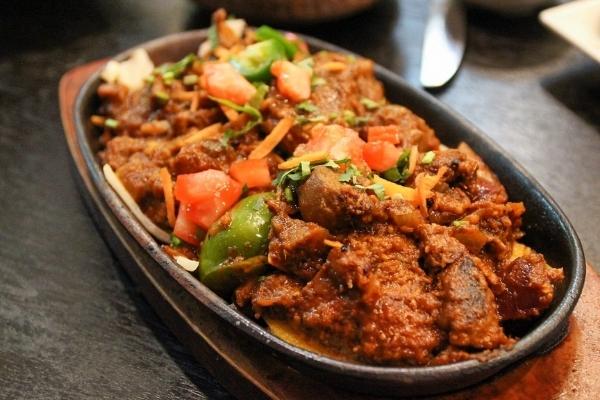 Delve into dishes like goat sizzler at Delhi Palace Indian Cuisine.
Royal food, vintage charm and an elegant ambience seamlessly blend together for the ultimate dining experience at
Milan Indian Cuisine
on Mount Warren Boulevard in Brisbane. This Mount Warren Park restaurant presents a beautiful interior vibe with gold accents and a crystal chandelier setting the scene for sharing good times with friends and loved ones.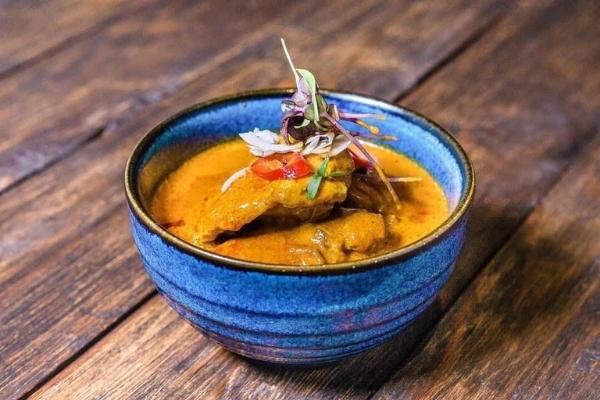 Head to Milan Indian Cuisine for colourful traditional curries.
Still looking for somewhere to celebrate Diwali on Sunday? Click
here
for an Indian restaurant near you.