By Leigh O'Connor.
'Don't worry about calling for me. Just pop a cork loudly enough and I'll come running!'
In France, the first sparkling champagne was created by accident – the pressure in the bottle led it to be called 'the devil's wine' as bottles exploded, or corks popped.
At the time, bubbles were considered a fault until a muselet was invented to prevent the corks blowing out. This wire cage is still evident today as we pop the cork on our favourite sparkling wines to celebrate special occasions and memorable moments in life.
As we approach the end of another challenging and frustrating year, there is no better way to wine down for Christmas than a meal shared with family and friends – just make sure bubbles are involved.
Here is a three-course menu sure to tempt all tastebuds and a cheeky cocktail to wash it down; just don't be skimpy with champers and I'll be there in a Prosecco!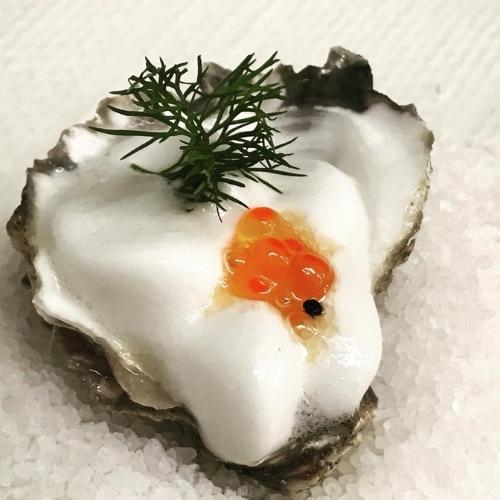 Oysters and bubbles…a match made in heaven.
Offering a dining experience full of fresh seafood, swift service and serene views of Merimbula Lake, where their quality oysters are nurtured and grown, this restaurant is the ideal location to celebrate a birthday, family occasion or Christmas, in a non-pandemic world.
Risotto can be made with any number of white-fleshed fish, but in Venice it's commonly made with red snapper. As with all risotto, this recipe for
Venetian Prosecco and snapper risotto
by Nino Zoccali relies heavily on the quality of stock; here it is enriched with snapper bones to add a depth of flavour, while a whole seared snapper fillet on top of the rice makes the dish not only look more satisfying, but delivers a substantial main course.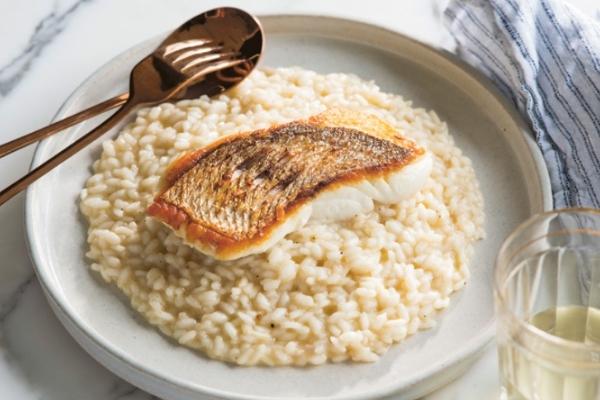 I'll be there in a Prosecco for this snapper risotto.
What can be better than a dessert combining semifreddo and Champagne? In my book nothing! Finish your decadent meal with
Champagne and ginger semifreddo
, poached red wine and fresh strawberries, topped with a curled tuille and taste the stars.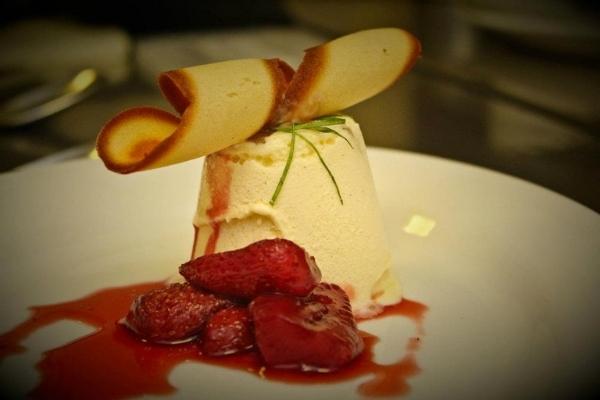 Semifreddo and Champagne – yum.
All of this is wasted if you don't pair this indulgent meal with a cocktail like
Champagne Julep
– bubbles of your choice, a sugar cube, fresh mint leaves, shaved ice and a dash of brandy.
Fizz the season to be jolly and put 2021 behind us as we get ready for holiday cheers…don't make any pour decisions and love the wine you are with!