What kind of person doesn't like pizza? A weir-dough!
There's nothing better than finishing a day with a slice and a pot – the foamy head on the top of a glass of amber liquid is the ideal partner for the cheesy texture of your favourite pizza.
Get ready to raise your glass and chow down on a piece of pie in honour of International Beer and Pizza Day on Sunday, October 9.
Beer is the oldest alcoholic beverage known to man, seen as both a liquid food source, as well as a safe way to drink water. It was considered one of the safest drinks around, considering the diseases that could be found in water and the ancient Egyptians included beer in every level of their food chain.
Pizza also has a long history dating back to 997AD in Italy…thousands of years later, the two are the seen as one of the most popular food and drink pairings around the globe.
Here are four of our favourite places to indulge your cravings for both on Saturday:
Head to
Basement Brewhouse
on Greenfield Parade in Bankstown for all things burgers and craft beer. Located in Bankstown Sports, this restaurant and microbrewery is the hot spot to catch up with mates for an after-work drink from 30 taps featuring a variety of craft beers and ciders, along with wine and cocktails on tap, a delicious menu and gourmet delicatessen.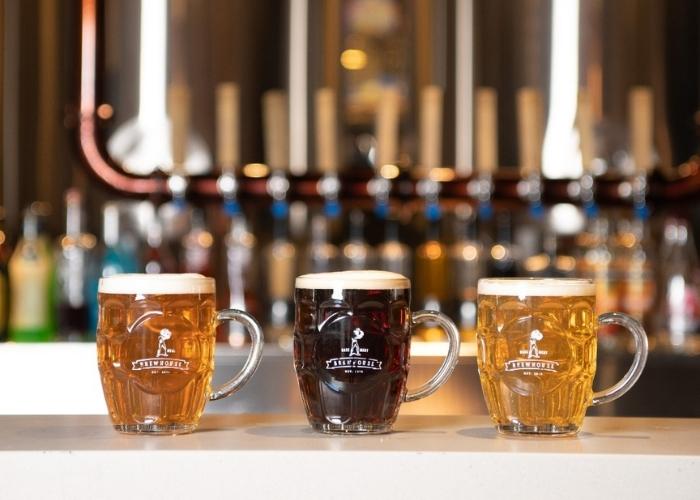 Stop in on Sunday and chow down on a Brewhouse banh mi with smoked pork belly on a crunchy roll, pâté, cucumber, carrot, chilli and coriander; washed down with a glass of American Amber Ale.
Look for the glowing blue neon sign on Liebig Street in Warrnambool to find
Bojangles Pizza Restaurant
. This well-loved Italian local dining destination oozes Tuscan charm, with a terracotta frontage, vibrant wall murals, potted greenery and wooden ceiling beams; along with an à la carte menu showcasing all your favourites from pizza and pasta, to salads and divine dolci.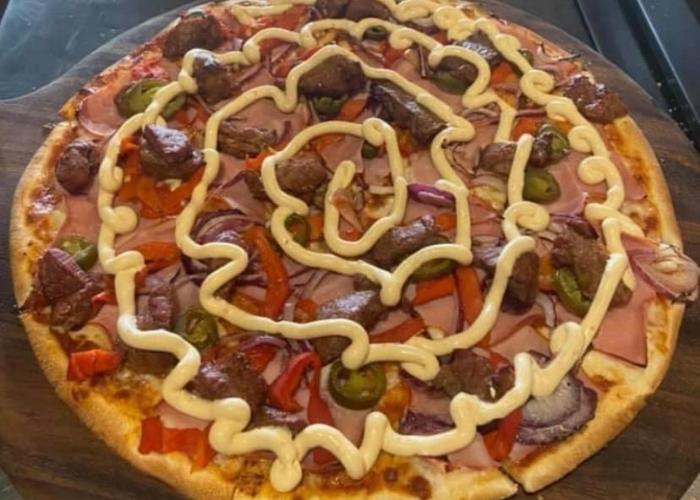 Take your tastebuds to the Amalfi coast with a slice of tomato, cheese, grilled zucchini ribbons, goats' feta, fresh chilli and roasted cherry tomatoes; or the Kazakhstan – Moroccan spiced lamb loin, spinach and minted yoghurt sauce – paired with an ice-cold brew of choice.
Friends quickly become family at
Pikkio Pizzeria Trattoria
on Tower Street in Panania. This Sydney Italian dining destination is a place where people meet, relax and share relationships over authentic cuisine in a casual ambience ideal for lingering over a meal with a glass of vino.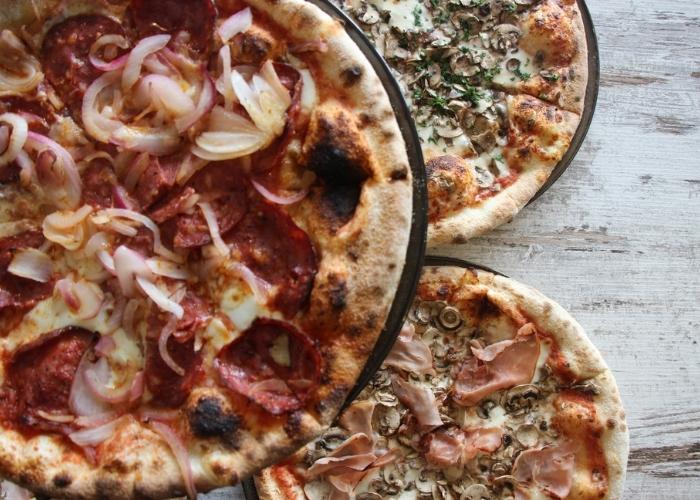 Say ciao to garlic prawns in rich Napolitana sauce and housemade bread to start, before devouring a slice of pork sausage, pancetta, mushrooms and truffle oil pizza, best enjoyed with a glass of red or beer of choice.
Taste family pride and tradition in every bite taken at
Bella Italia
on Hunter Street in Newcastle. This authentic Italian ristorante dishes up a slice of Italy in stylish surrounds of exposed brick, dark wooden table settings, softly glowing bulb lighting and a lively buzz of conversation, as family and friends gather over a memorable meal.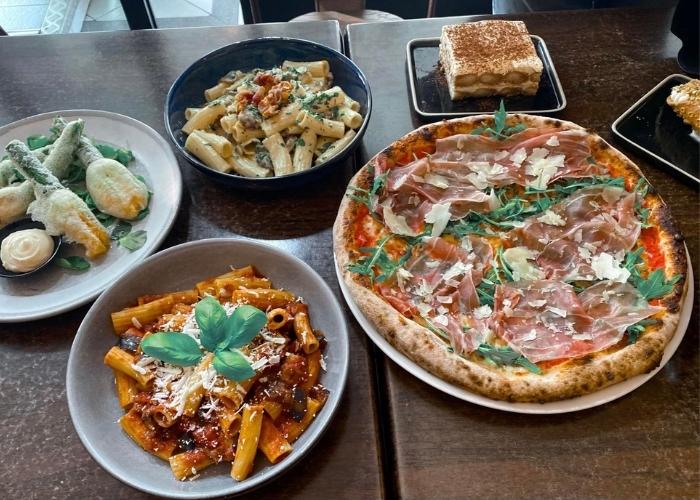 Settle in on Sunday with an Italian Peroni Nastro Azzuro Lager on tap and a plate of deep-fried zucchini flowers stuffed with ricotta and mint, served with mayo; then enjoy pizza choices such as a pesto base, topped with pork belly, rocket, balsamic glaze and mozzarella.
For more pizza and beer options near you, click
here
.