SBS's Peter Kuruvita's Coastal Kitchen makes waves with new destinations in Western Australia.
Escape the cold this Winter to the azure waves of the Western Australia coast in the return of Peter Kuruvita's Coastal Kitchen as Chef and Restaurateur, Peter Kuruvita embarks on his latest culinary odyssey – this time to shine a light on the extraordinary region of the Margaret River and its surrounds.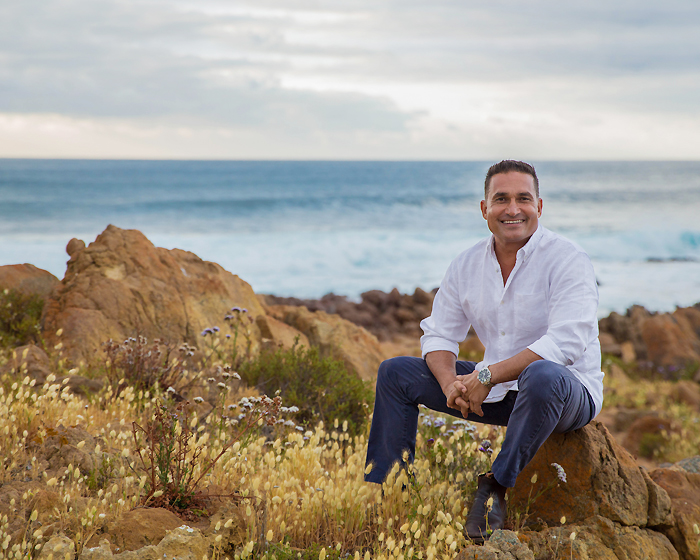 Over the course of this new six-part series, Peter meets with traditional owners to hear their stories; artisanal producers to learn their craft; passionate farmers who are transforming the future of agricultural and aquacultural practice; and award-winning wine makers who have defined the region.
Getaway with Peter as he rolls up his sleeves and discovers how to make camembert, learns the secret to producing black garlic, and pulls on the scuba gear to go diving for abalone.
Inspired by the beauty of the landscape and the glorious food and wine in the region, Peter also cooks up a variety of heart-warming dishes incorporating his Euro-Sri Lankan culinary ethos with his new Margaret River discoveries.
Combat the winter blues with the warm and energetic Peter Kuruvita as he explores the picturesque Margaret River and its surrounds.
"I am so excited to share my experience of this extraordinary region. I've been truly moved by the people who shared their passions and expertise with me on Peter Kuruvita's Coastal Kitchen. This new series is perfect for those who have an insatiable appetite for all things food. Our ambition is to create a feel good show full of character and warmth, with authentic cooking at its heart." – Peter Kuruvita.
Peter Kuruvita's Coastal Kitchen premieres Thursday 21 June, 8pm AEST on SBS.
The program is available after broadcast anytime, on your favourite device via SBS On Demand.
Visit sbs.com.au/peterkuruvita for more information.