By Leigh O'Connor. Photography by Jesse Hunniford, MONA.
Party less, travel and eat more… that's the hindsight advice Chef Terry Clark would give himself in his early career years.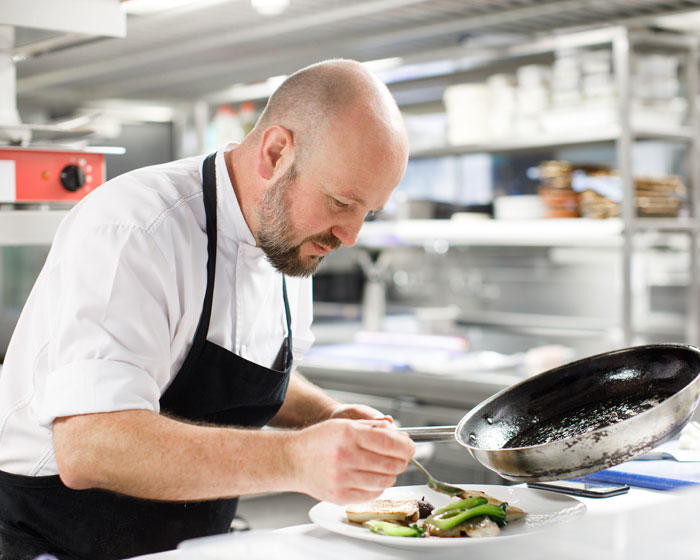 Chef Terry Clark.
Born in Johannesburg, Terry – now Head Chef of MONA's fine dining restaurant The Source in Hobart – spent many years training in South Africa, Germany and England before taking up the pans in kitchens from London to Bermuda and Cape Town.
"When you are young, you need to choose the Chefs you work for carefully and plan your career path by working in good kitchens, that can provide you with all the necessary skills needed along the way," he says.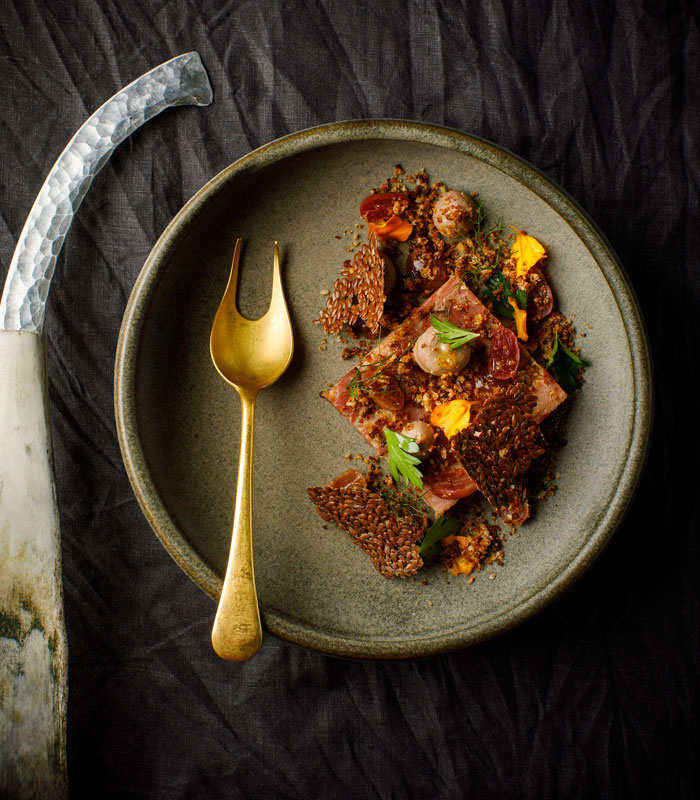 Smoked ham hock, golden plums, chicken liver parfait and grapes.
Perched atop the entire MONA site on Main Road in Berriedale, The Source restaurant is a temple to approachable, high-quality Tasmanian seasonal dining. Sweeping views, lush living moss-and-herb tables, work-of-art cutlery and impeccable service, round out an experience like no other at this venue, where artwork hangs on the ceiling and under tables.
Terry says Tasmania offers complete sustainable isolation – everything he needs as a Chef, from land and sea to food and drink, are all just a stone's throw away. His menu reflects this abundance of produce with dishes like abalone, mushrooms, leaves, daikon, chicken skin and master stock; and wallaby, beetroot, hazelnuts, wattleseed, kunzea and shallots.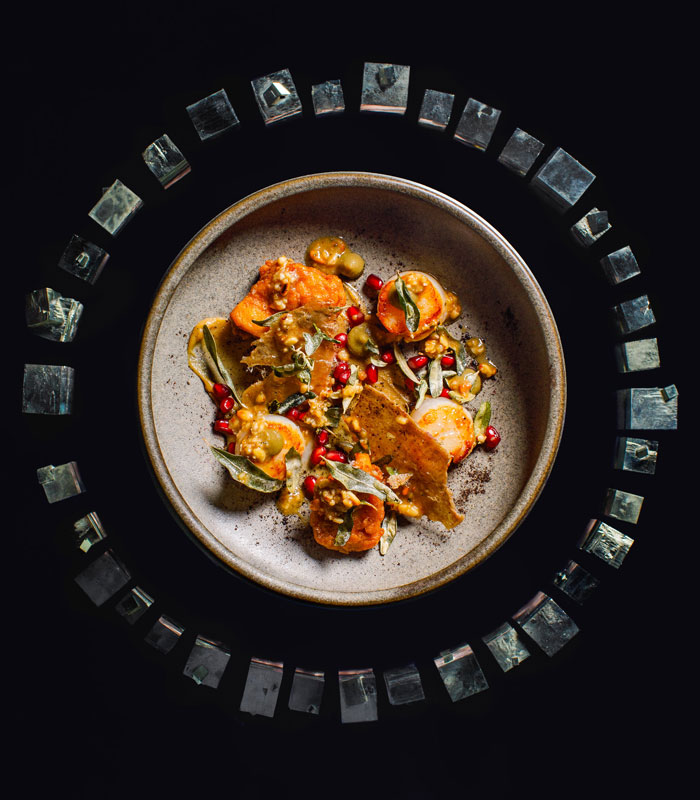 Scallops, shallots, pine nuts, fried chicken, raisins and capers.
"My style of cooking reflects a lot on the food and ingredients I like to eat," he explains. "It's a mix of both classical French and modern cooking techniques, using the freshest seasonal ingredients and local produce wherever possible.
"Tasmania has some fantastic produce and really interesting people behind it, so we're all about creating that story, from the paddock to plate."
Terry says the variety of different cultures in South Africa results in a wide range of cooking techniques, textures and flavours. Along with drying and curing meat, fish, fruit and vegetables, open firewood and charcoal cooking, he has translated these methods onto the plate Down Under.
In the next five years, this self-confessed 'crazy cat man' hopes to inspire future young Chefs with passion, enthusiasm and a good work ethic, ensuring they have the skills to succeed in the industry.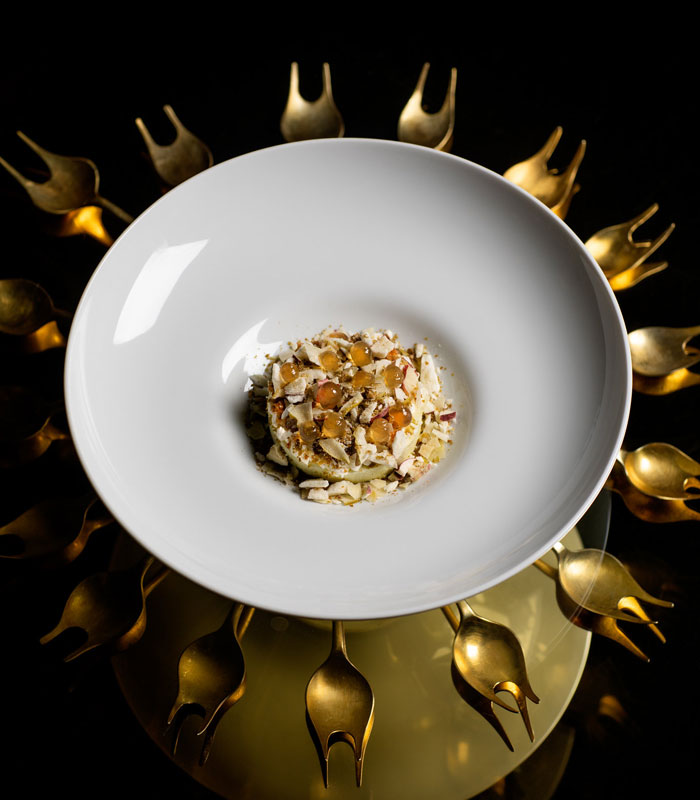 Green apple parfait, chantilly, honey cake and whisky.
"I also want to make the time to be a good parent and role model for my children."
With Terry at the helm, The Source will be pushing the boundaries of art and cuisine for many years to come.
What are the trending ingredients for 2020 and why?
"Fresh, really good quality and well-researched ingredients. And back to basics with artisanal produce and ingredients."