Australia is blooming with cultural festivities of all kinds and Italian National Day on June 2nd is no exception.
Festa della Repubblica means Festival of the Republic, referring to when Italians voted to abolish the monarchy in 1946, now recognised by Italians around the world. The latest Census in 2011 recorded 185,402 Italian-born residents in Australia* with many more proud to say they have Italian heritage – all the more reason to embrace incredible flavours, or rather; belle sapori known only to Italian cuisine. We have compiled seven Italian and Italian-inspired recipes from chefs of all backgrounds to help you to celebrate at home on Italian National Day (and all year round, if you like!)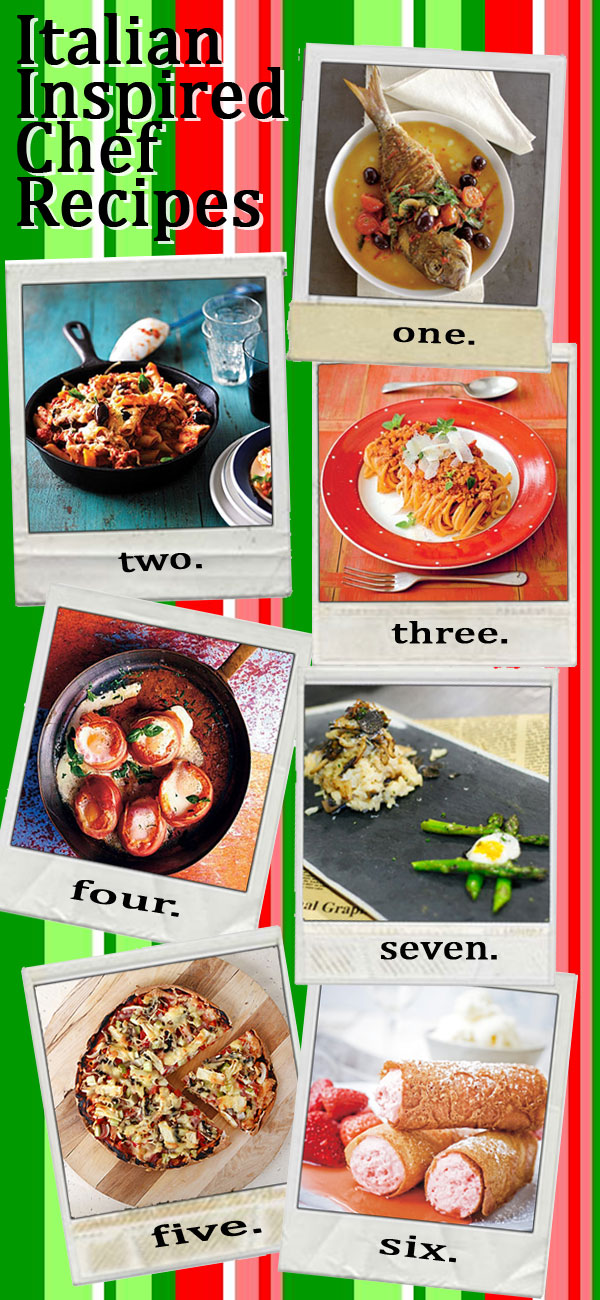 1 – Enjoy a taste of Italy's coastline with this Snapper Aqua Pazza by Pete Evans.
2 – Pre-heat the oven for this Chilli Tuna Pasta Bake by 2013 Masterchef contestant Andy Allen.
3 – Sure to be a hit with the kids, try Best Ever Spaghetti Bolognese by George Calombaris.
4 – Wake up to Baked Eggs by Tobie Puttock.
5 – It's not Italian without a good pizza! Try this Pizza Supreme recipe by Annette Sym.
6 – Delight in a delicate Italian dessert with Strawberry Cannoli by Guy Grossi.
7 – A gourmet take on classic risotto, try Forest Mushroom and Shaved Truffle Risotto by our resident chef, Shawn Sheather.
- Una cena senza vino e come un giorno senza sole
- A meal without wine is a day without sunshine.
Take a hint from the Italians and check out some of our featured wineries to visit on Italian National Day.
*Statistics taken from Australian Department of Immigration and Citizenship as recorded by the Australian Bureau of Statistics sourced on 27/04/2015 at the following link.
By Annabel Rainsford.