It's time to travel to Australia's longest running regional food festival and have yourself a feast in 'The Food Basket of NSW.' Orange F.O.O.D. Week runs from Friday April 8 until Sunday April 17, offering up the region's finest fresh produce and cool climate wines, so if you don't already have plans to go, grab yourself some tickets now so you don't miss out. Check out our sample schedule of events to attend, with a selection of what's on offer for every day of the week if you can manage it. Be sure to wear comfortable shoes and most of all, be sure to bring your appetite!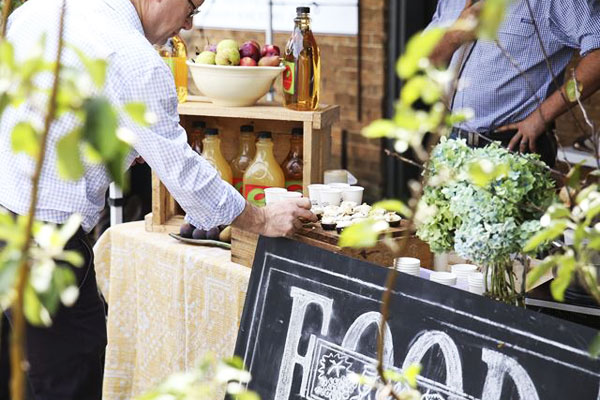 Friday April 8
The F.O.O.D. Week Night Market
Time 5:30 – 8pm
Cost: gold coin entry
Kick off your time enjoying the Orange F.O.O.D. Festival with the Night Market on the first Friday of the festival! This event is a friends and family favourite, with over 50 stalls representing the Orange Region's talented chefs, cooks, caterers, providores and winemakers offering up mouth-watering bites and smooth beverages.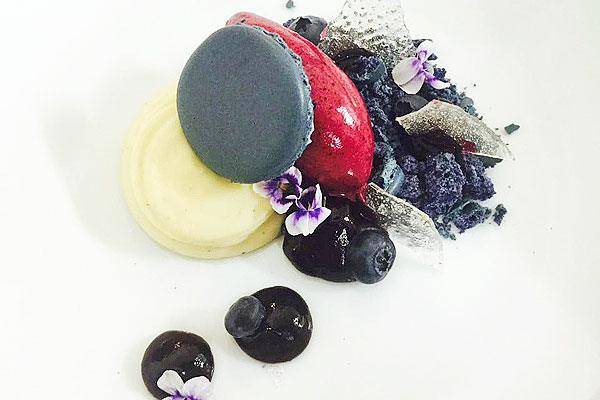 Saturday April 9
Time: 6:30pm
Cost: $150pp
Enjoy a six course degustation menu at Orange's most recent fine dining restaurant, Stepping Stone. If you miss the degustation, Stepping Stone Restaurant is open Tuesday to Saturday for dinner, so why not treat yourself to a night out over delectable cuisine?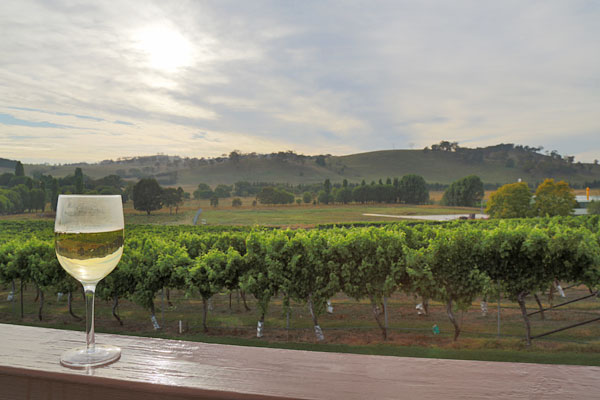 Sunday April 10
Time: 12pm
Cost: $120pp, children $60pp
Celebrate with a traditional Italian style lunch; relax and enjoy the sumptuous flavours as recreated by authentic recipes straight out of Nonna D'Aquino's kitchen at Nonna's Long Table Lunch. This is a great event to enjoy with a big group of friends, mingling over great food in a long table setting.
Monday April 11
The 100 Mile Dinner
Time: 6:30pm
Cost: 105 pp (bus extra $20)
The F.O.O.D Week Committee and the people of Molong welcome guests for the fourth year to the iconic 100 Mile Dinner under the stars on the Village Green. Enjoy the tastes of the region from food through to wine as brought to you by the town's best chefs, while enjoying the easy listening tracks of live musicians.
Tuesday April 12
Chocolate on Purpose
Time: 11am – 12:30pm
Cost: Free
Make your way to the F.O.O.D. HQ to attend Chocolate on Purpose, hosted by The Agrestic Grocer, and taste some free chocolate as you learn about the worldwide differences between the flavours, textures and aromas. How could you say no to that?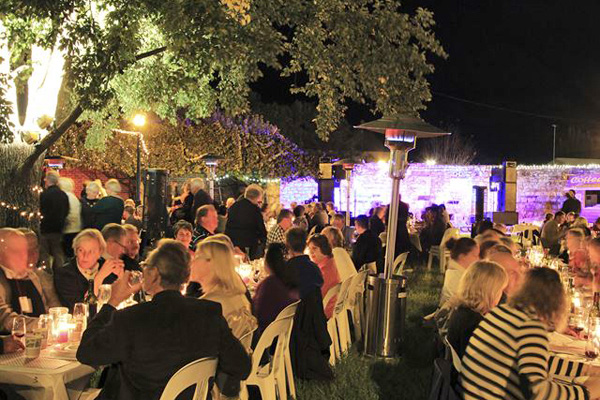 Wednesday April 13
Spend another day in the F.O.O.D HQ, perhaps booking your place at the Racine Restaurant Long Table Lunch, or learning to make Italian Tiramisu in a lively cooking class. For those who love their beer and aromatically spicy Indian food, the Beer and Curry Night by Botanic kicks off at 6:30pm. Check the Orange F.O.O.D. festival schedule for more great events.
Thursday April 14
L'Amour De La France
Time: 11:30am
Cost: $90
Australia and France go head-to-head in an afternoon of fun at Stockman's Ridge Wines. Enjoy a Michael Manners four course lunch in the marquee, showcasing some of the region's best produce. Afterwards, try your hand at classic lawn games and while the afternoon away at your leisure.
Friday April 15
Time: 7:00pm
Cost: $60pp
Head to the F.O.O.D. HQ on Friday evening for The Dragonfly Lounge's Literary and Artistic Soiree. Enjoy artistic works combined with literary talks and live music, all while being served delectable degustation canapés paired with Orange Mountain Wines. If you miss this, visit The Dragonfly Lounge from 9am on Sundays for a special Orange produce brunch.
Saturday April 16
Heritage Apple Walk and Talk
Time: 11am
Cost: Adults $10, kids under 10 free
Enjoy fresh, crisp air and the sweet smell of apples on the Heritage Apple Walk and Talk held by Borrodell Vineyard. Learn about apple farming and a few elite varieties of apples with the opportunity to taste the flavours of new species before they are released to the public.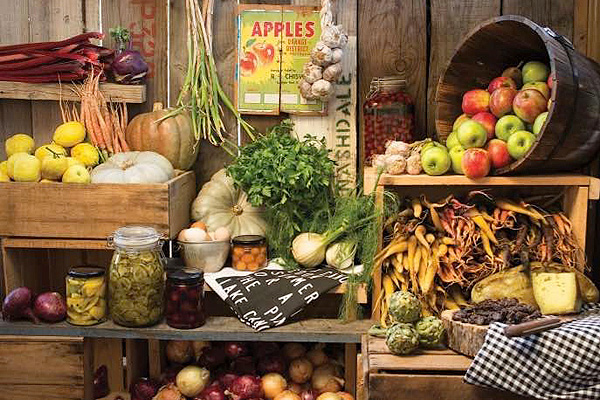 Sunday April 17
Sunday Producer's Market
Time: 8:30am – 11:30pm
Cost: gold coin entry
Finish the festival with a hands on cider making class, attending the polo finals, or simply wandering around the Farmer's Market to pick up some last minute goodies to take with you as you go. Come and enjoy breakfast or brunch as prepared by well-known Orange cooks, watch demonstrations and set the kids to play at children's activities while you relax in the shade of old trees.
For more ideas of what to see and do when attending the Orange F.O.O.D. Week festivities, simply see their schedule of events and activities. To find accommodation that suits your budget and needs when in Orange, please peruse the accommodation section on our website.
Compiled by Annabel Rainsford, images supplied and experiences by the AGFG foodies.