The chances of having a vegan or vegetarian seated at your table this holiday season are greater than ever as more and more people are switching to a plant-based lifestyle.
It's not surprising with the growing health benefits – a vegan diet can be highly nutritious, reduce risk of chronic diseases and assist with weight loss.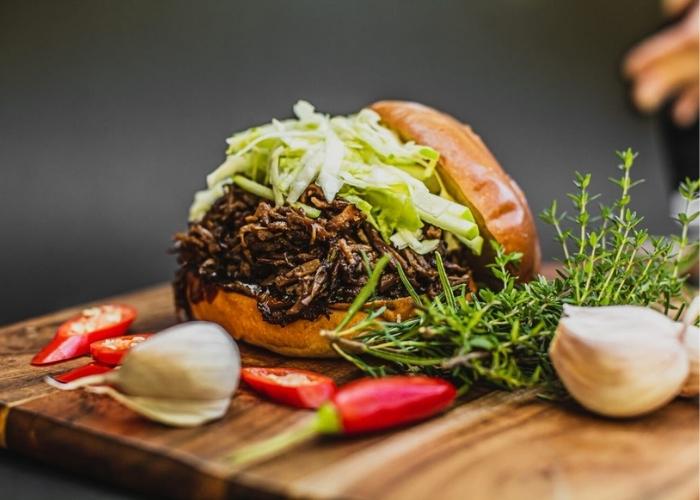 It might feel overwhelming if plant-based cooking isn't your regular choice, but with a few easy ingredient swaps, plant-based guests can leave the table as full as everyone else.
Here are four tips to cater for everyone at this time of the year:
•
A fresh start
– stick to family favourites for pre-dinner snacks, dip into hummus, olives, raw and roasted vegetables, pickles, nuts or bruschetta. With the Summer heat, this will be a fresh change from the heavy dairy-based food on offer at this time of the year.
•The showstopping centrepiece
– roasting your favourite vegetables until they are tender and caramelised doesn't take any more time, or effort than roasting your usual Christmas bird. Whole roasted veggies with sauce make a tempting centrepiece – try butternut squash with herbs, drizzled with pesto; or a whole cauliflower with creamy cashew sauce and roasted pine nuts.
•I can't believe it's not vEEF®
- if you want something to substitute meat that even carnivores will enjoy, try the
vEEF®
signature
'meatloaf' with BBQ glaze
. This succulent and flavourful plant-based 'meat' is a no-fuss main course that only takes 30 minutes in the oven and pairs perfectly with mashed potatoes and caramelised Brussel sprouts.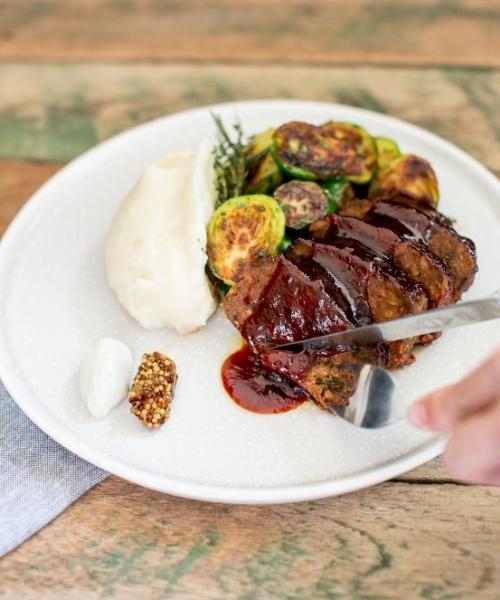 •A sweet feeling
– Christmas Day can be busy, hot and exhausting for hosts and guests alike, a minimum-fuss cooling dessert that can be enjoyed by the pool will leave everyone feeling refreshed and satisfied. A simple fresh fruit salad leaves room for mince pies later and is a beautiful finish to a warm, filling meal.
If you are new to plant-based cooking, it's better to take the time to nail a couple of simple dishes that your vegan guests can really enjoy – here are two recipe suggestions to help using vEEF® products: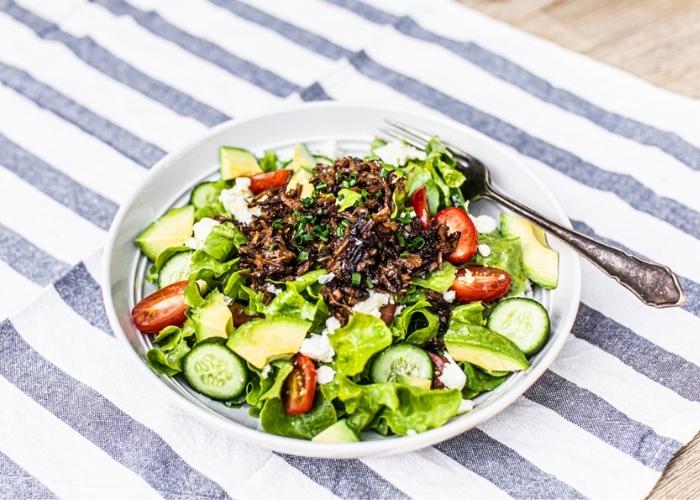 These
pulled 'pork' sliders
are sure to impress for a quick and easy holiday lunch, topped with crunchy cabbage, apple and lime slaw and aioli; while
pulled 'lamb' salad
offers a healthy choice with cos lettuce, cucumber, avocado, cherry tomatoes and feta.
You don't need to wait until January 1 (Veganuary) to start your plant-based journey – you can start today by swapping out one of your regular ingredients for a plant-based one.
Like with any new habit or lifestyle, taking small steps regularly is better in the long term!