Panoramas of salt lakes and sand dunes
Holding an impressive amount of nature in its relatively small area, more than 20 percent of South Australia is dedicated to national parks and wildlife sanctuaries, with diversifying views, flora and fauna. In all, 21 national parks occupy the state, with a number of campgrounds, recreational activities and picnic areas for you to take a break and soak in the serenity of Australia's outdoors.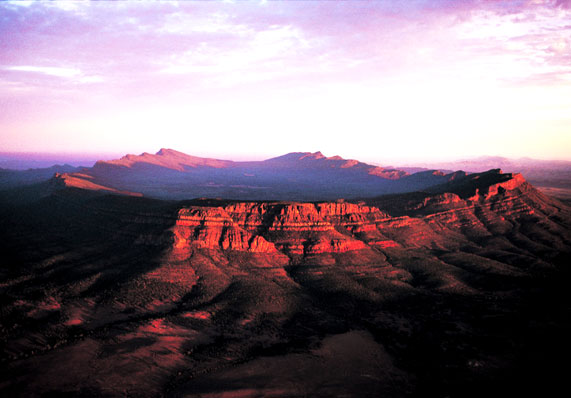 Where are some of the best national parks in South Australia?
Stretching more than 130 kilometers in the south east of South Australia, Coorong National Park attracts many migratory birds, animals and fish, distinctive landscape and important breeding ground for some of Australian birds. Discover the beauty of Coorong National Park by taking a hike on one of the various walking trails, paddle through the saltwater lagoons in a kayak or four wheel drive along the tracks and beaches.
Innes National Park is situated on the southwest tip of Yorke Peninsula and is the largest area of native vegetation remaining in the area. With a scenic coastal backdrop, Innes National Park is one of the most visited parks in South Australia and has a wide variety of recreational activities available, including camping, fishing, surfing and diving. An area previously used for mining gypsum, this national park is full of history, with many walking trails full of detailed, sign posted information.
To experience a national park that's not green, growing or full of native birdlife, head to South Australia's outback. The Simpson Desert Conservation Park is an endless photographic panorama of colour, unique Australian bird and marsupial life, salt lakes and sand dunes. Similarly, the Witjira National Park is a spectacular outback display of fragile environment, springs and desert animals. Preparation, care and proper equipment should be undertaken prior and during your stay should you choose to camp, due to this region's vast, arid seclusion.
Find out more about Australia's national parks here