Tuesday June 12, 2012
National Day of Russia
From classic renditions of Tchaikovsky to the prominent writings of Tolstoy, Russia's cultural spirit has resonated throughout history, making its mark with great art and having some of the greatest literary and musical minds in the world. For those less in touch with their cultural side, think; strong men and beautiful women, combined with vodka, fur hats and ice diving.
An impressively big country rich in history and natural beauty, the Russian Federation has a lot to celebrate on its National Day, held on June 12, so in preparation we've compiled a blog full of fun facts and Russian recipes for you to try.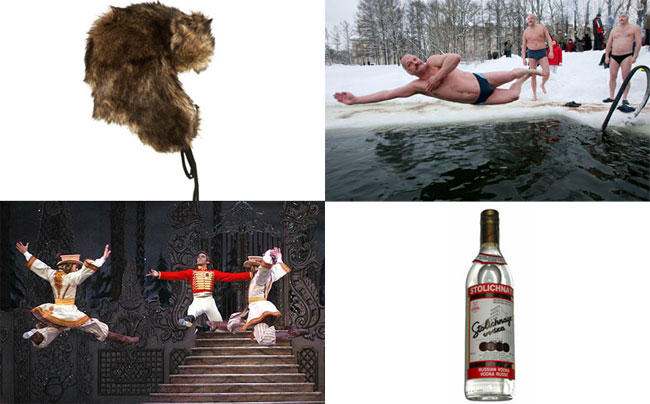 Big & Beautiful
Home to 145.5 million people, Russia is the world's largest country, 80% of individuals residing around the country's west. With two thirds living in cities, the majority of Russia's land is uninhabited, full of snow capped mountains, dense forest and myriad of beautiful, icy lakes.
Moscow and Saint Petersburg - the current and former capitals of the country - are two of the most popular tourist destinations in Russia, inhabited with an abundance of architecture, art and culture. In St Petersburg along, 2,000 libraries, 221 museums and 45 art galleries are scattered throughout the city, with the famous Golden Ring of cities northeast of Moscow home to some of the most breathtaking domed churches, kremlins and cathedrals in the world.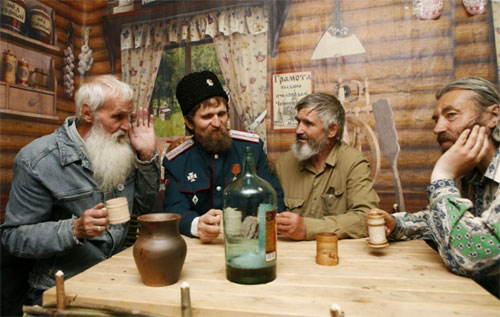 Ever wonder where the rich come to eat caviar and down vodka martinis? Moscow is home to more billionaires than any other country in the world, with around 70 residing in the city. It then comes as little surprise to many that Moscow is renowned as one of the world's most expensive cities, home to the crown jewels of the Russian tsars, myriad of important museums and the Russian president himself.
Choosing to use Russia Day as a commemoration of history of the individual communities within the country, many Russians will dress and dance in the traditional style of their respective communities on June 12th, highlighting the nation's cultural and ethnic diversity. Tunes from the Soviet era resonate throughout townships, with concerts and fireworks taking place in many cities.
Originally, many Russians refused to celebrate their National Day when introduced in 1994, seeing the demise of the Soviet Union to be of no celebratory cause, leading to unemployment and poverty.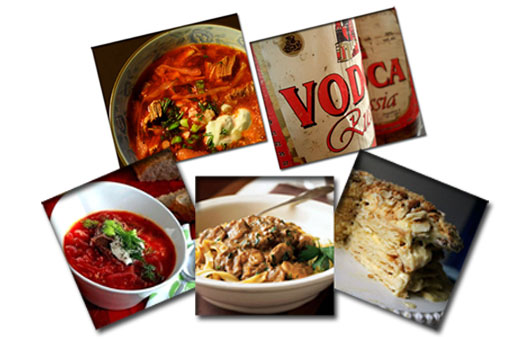 Warm and Welcoming Russian Recipes
Due to having an excessively cold climate and long lasting winter, carbohydrates and meat are hearty staples of many Russian dishes, with soups, broths and stews a popular meal. Shchi – cabbage soup – is one of the main first dishes in Russia, mainly served with rye bread.
Borshch, is perhaps one of Russia's most widely known traditional dishes, a thick soup made of beetroot, tomatoes and onion. Countless variations of borshch reign throughout the Slavic region of Europe, some of which include meat. Hearty and warming, this soup is sure to satisfy on a chilly winter night, so why not try our borshch recipe, and aptly accompany it with a vodka martini.
Heading into the hearty mains, we can thank the Russians for introducing us to one of winter's most popular dishes, Beef Stroganoff, originating in Saint Petersburg. Homey and wholesome, this recipe for Beef Stroganoff is sure to blast the chill from your bones.
A delicacy and simple food, fish dishes have always been in the pride of Russian cooks, prepared in a variety of manners, from boiled to minced. Coulibiac is a Russian dish similar to a pie, filled with salmon, dill and rice. In the early part of the 20th century, Coulibiac became extremely popular worldwide, and was included in famed French chef Auguste Escoffier's The Complete Guide to the Art of Modern Cookery. Try our traditional Coulibiac recipe.
Originally called "zaedkami", traditional Russian desserts are largely made of fruit, served in cakes, pastries, fruit salads and jelly. A national dessert well worth its preparation time, Russian Napoleon Cake is made with up to 16 layers of pastry dough, filled with a custard cream. Dare to attempt our Russian Napoleon Cake recipe?
By Brittany George