By Leigh O'Connor.
In Spain it's called tapas, for the rest of the Mediterranean and Middle East it's mezze - a collection of small and large plates designed to stimulate the appetite and senses.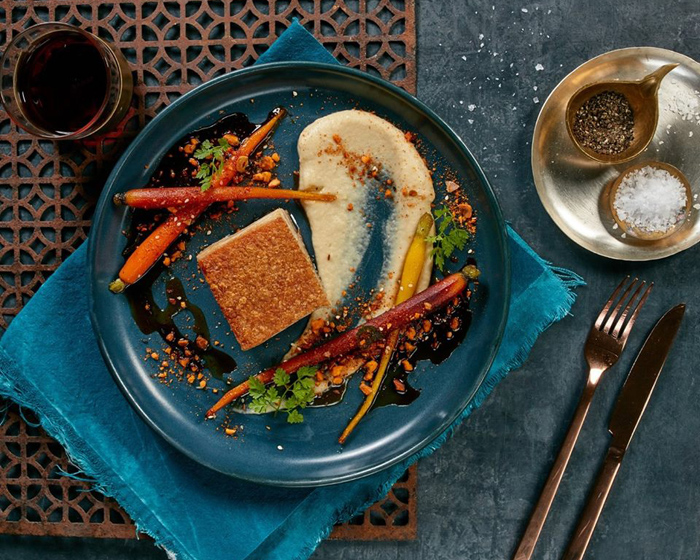 The mezze culture is about creating a feast for the eyes as well as the stomach, with dishes served family-style at a table laden with pita and flat breads, dips, finger food and more substantial meat options. Combining both hot and cold offerings, common Middle Eastern mezze includes hummus, baba ghanoush, olives, pickles, nuts, stuffed vine leaves, grilled calamari and kebabs.
A truly social event, mezze dining encourages conversation and lingering at the table, as dishes are brought out one by one and usually served with an aperitif, wine or beer.
Sydneysiders can get their fix of authentic share plates, infused with modern and unique twists, at Embers Mezze Bar on bustling Oxford Street in Darlinghurst. Embers' décor of classic arched white windows and rustic wooden tables, is warm and timeless – just like the heritage Rococo building the restaurant is housed in and echoing the menu's creative touch.
Skilfully blending authentic ingredients, exotic spices and contemporary flavours, Embers delivers a fresh approach to Middle Eastern cuisine, evident in dishes such as roasted pumpkin, dukkah, goats curd, pine nuts and sage; carob glazed beef cheeks, freekeh and labneh, or char-grilled squid, baba ghanoush, sujuk, orange and mixed herbs.
Who better to bring you three tempting mezze plates to try at home, than the team from Embers?
The debate over the origin of hummus is as old as the recipe itself – claimed by Greek and Middle Eastern historians to have been born in both those regions of the world. The word hummus means chickpea in Arabic and historical documents show a dish very similar to what we eat today, being consumed in Cairo in the early 13th Century.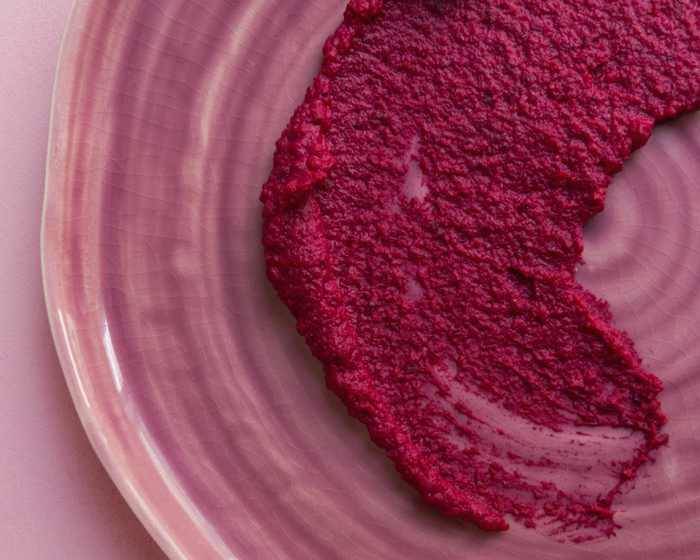 A delicious dip or spread that can be found on supermarket shelves all over Australia, hummus is a blend of flavours from many cultures – from jalapeno to roasted red peppers. Embers' recipe calls for beetroot hummus, creating a vibrant red coloured, creamy dip, best enjoyed with toasted pita or flatbread.
There is just as big a question mark over falafels, golden brown balls of bean goodness that have developed an international following. These deep-fried fritters – usually made from chickpeas – are served hot, in fresh pita bread, dressed with vegetables and tahini sauce, made from crushed sesame seeds.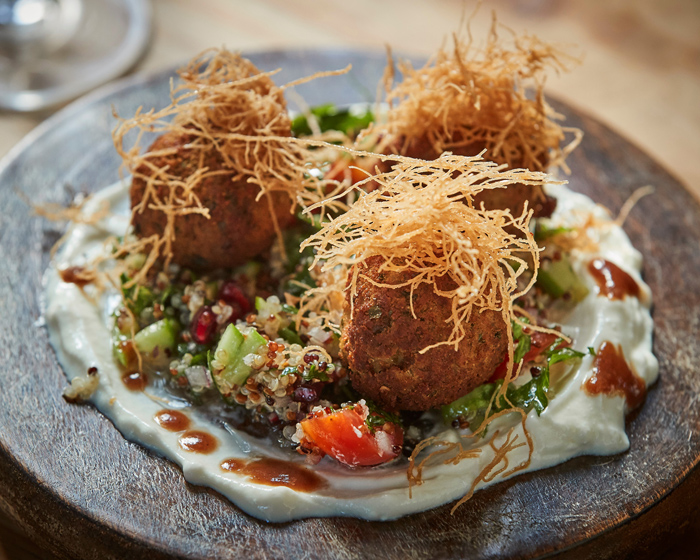 Wherever the first falafel hit the plate – most agree they originated from Egypt or Lebanon – their popularity has soared in recent times and they can be found on the menu of most Middle Eastern restaurants. Embers bring us mung bean falafels, served with garlic yoghurt, a great family meal especially when combined with sides like tabbouleh and spicy sweet potato fries.
A small pastry filled with either meat or cheese, sambousek can be baked or fried and are considered an important ingredient to a classic Lebanese mezze spread. Many believe traders from Central Asia introduced the sambousek to India sometime around the 14th Century, leading to the evolution of the much-loved samosa; while in Spain it provided the inspiration for the mouth-watering empanada.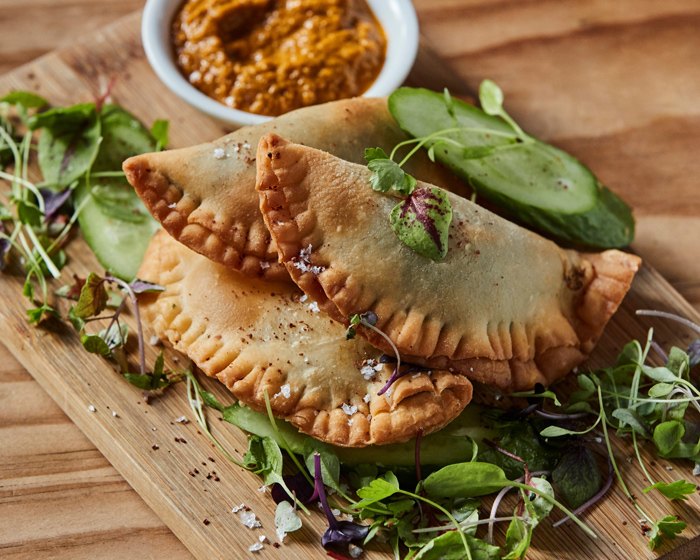 Spinach and ricotta sambousek is the recipe Embers shares, finished with hot red pepper based schug sauce. This fiery relish can be found in every Israeli open-air market and is thought to have been brought to the country by Yemenite immigrants. Named after the traditional grinding stone used to break down the raw peppers and garlic into a paste, it is made in small quantities because a little goes a very long way.
These three dishes are just small bites of what mezze represents, for more Middle Eastern recipes to turn heads at the dinner table, click here.