On September 16, Mexicans around the world will celebrate Mexico's Independence Day (Grito de Dolores). On this day in 1810, the Grito de Delores ('Cry of Dolores') was declared from the Mexican town of Dolores by Miguel Hidalgo y Costilla, a Roman Catholic priest. His passionate speech encouraged thousands of impoverished Mexicans to rally against the Spanish colonists, thus signifying Mexico's independence movement.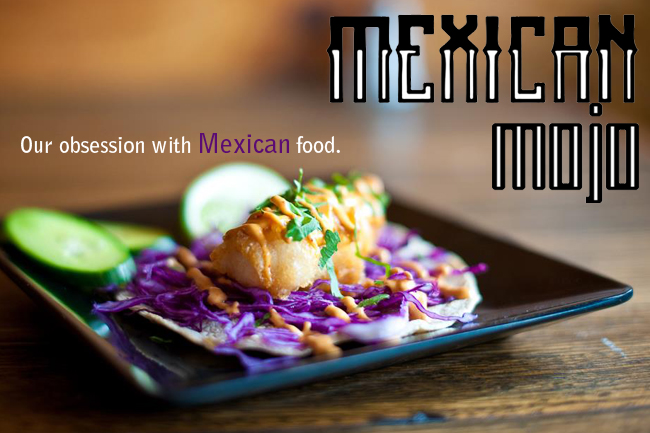 Photo:Los Hermanos at Little Hop | Fitzroy VIC.
The unmistakable sounds and sights of vibrant fiestas create a carnival atmosphere all over the country. Statues erected in memory of Father Hidalgo are decorated with red, white and green flowers, the colours of the Mexican flag and popular activities on the day include attending and participating in rodeos, parades and bullfights.
So get your mojo on and celebrate along with Mexico this week via your local Mexican restaurants. We've picked out a few standouts from the crowd, but don't just take our word for it – go, dine, see and taste for yourself.
Viva Zapatas | Williamstown VIC
Established since 1986, the locals of Williamstown have continued returning to Viva Zapatas Mexican Restaurant on Nelson Place to enjoy a sneaky margarita and mouth-watering Mexican cuisine. Be sure to celebrate with them this year as it's their 30th anniversary!
Cocina Mexican Grill & Cantina | Jindabyne NSW
If the whispering of Mexican cuisine for dinner are answered by shouts of 'Ole!' then dash to Cocina Mexican Grill & Cantina on Jindabyne's Kosciuszko Road.
Trippy Taco | Fitzroy VIC
From humble beginnings as a mobile food stall serving street style food back in 2000, Trippy Taco is ready to hold a fiesta of flavours at the drop of a sombrero at their well followed restaurant on Fitzroy's Gertrude Street.
Pickled Cactus | Gold Coast QLD
Dazzling guests with all the vibrancy of a Mexican poncho, this fiery restaurant delights with stripes and sombreros, exuding a light-hearted, fun ambiance ideal for casual dining.
Frank and Blanco | Sutherland NSW
Frank and Blanco finds a confident flair operating as a trendy daytime café, then later morphing into an evening dining hotspot and lively tequila bar where patrons rush to reserve a table across from an impressively stocked bar.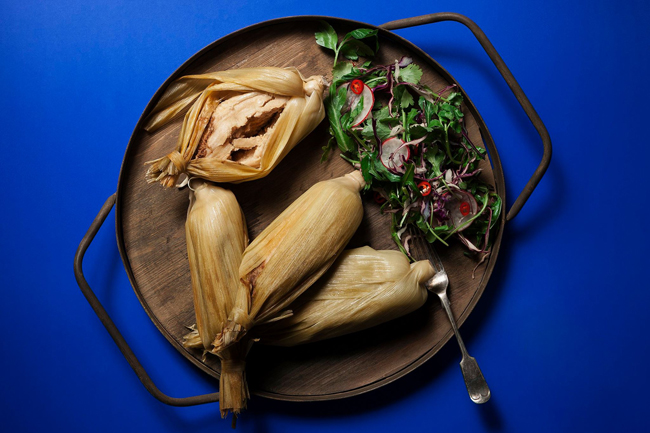 Mamasita's Corn Husk wrapped Pork Tamales with Pasilla Salsa and Crema / Styled by Jen Baz Lan.
Mamasita | Melbourne VIC
Like all good things, a table at Mamasita is definitely worth waiting for, so follow the crowd to this Collins Street establishment. This hugely popular eatery has been described as Melbourne's first true taqueria and its smart wooden benches, banquettes and bar stools remain filled from lunch 'til late.
Blue Pepper Wine Bar Restaurant | Christies Beach SA
Rustic and inviting, inside Blue Pepper is a social affair for regular diners, mingling at an eight metre long bar bench perched on cowhide style cushioned stools or sharing in a fun feasting experience at wide tables underneath the glow of exposed drop lights.
Loco Mexican | Victor Harbor SA
Gorge on a fiesta of flavours at Loco Mexican Victor Harbor, a vibrant hotspot to see and be seen in Victor Harbor in the upstairs level of the Harbor Mall. Radiating warm and lively colours, inside feels energetic with a wallpaper backdrop of orange and red apartment buildings and tables in burnt orange adding character, while a window gives a sneak peek into kitchen creations.
If none of our suggestions are in your area, don't' worry, justhead over herefor a Mexican restaurant near you. For those that want to experience their own fiesta at home, check out ourMexican recipes.