By Laura Rancie.
When you think of Turkey, typically mosques and bazaars in Istanbul come to mind, but that's just scratching the surface of the colourful country.
The Aegean region, which lies on the western coast of Turkey along the Seaside, features a rich history steeped with ancient ruins, beautiful beaches and coves, coastal villages adorned with bougainvillea and food so flavourful but simple in its concept, you will wonder why don't we have more Turkish restaurants in Australia.
I'm very happy to tell you Sydney is home to a magical little Turkish restaurant called Parsley. Okay, full disclosure it is actually called
Maydanoz
, which means parsley in Turkish!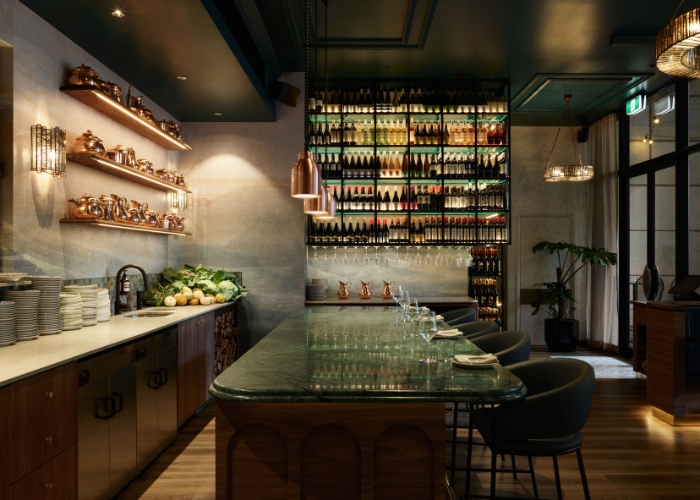 Opening in 2022, Maydanoz is the third Turkish-influenced venue by the Efendy group and pays homage to the traditional dishes from the western region of Turkey, where plant-led dining is abundant and meat is typically seen as a supporting act to vegetables. Most of the dishes are prepared 'zeytinyagli' style (cooked in olive oil) and hero ingredients include wild weeds, fresh herbs, ancient seeds, grains and legumes.
I experienced a charming 24 hours in Sydney, meandering along the rugged cliffs of the Bondi to Bronte walk picturing myself walking the Aegean Sea pathways with its magnificent coastal landscape divided into countless small and large peninsulas and white glowing rocks above the sea. While I would be lucky to be there, I was just as lucky to be in our very own backyard having the same experience ahead of my Aegean Turkish coast-inspired feast that night.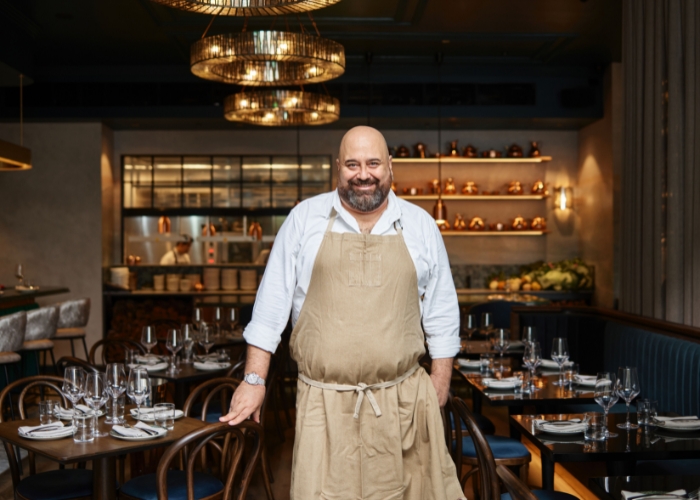 Turkish-Australian Celebrity Chef Somer Sivrioglu
The restaurant was launched by celebrated Turkish Chef, Somer Sivrioglu. Hospitality is in his blood - his mother was a successful restaurant consultant allowing Somer to grow up in the vibrancy of urban Turkish cuisine. He became immersed in the world of hospitality including weekly columns for the Turkish community newspaper, hosting a popular TV show and SBS radio program. Currently, in addition to his portfolio of Australian restaurants, he is a judge on MasterChef Turkey and author of the cookbook,
'Anatolia: Adventures in Turkish Cooking'
.
Maydanoz's initial menu boasts a wealth of traditional favourites, including the renowned eggplant delicacy, imam bayildi, which was definitely on my radar as I scanned across the simple yet exciting menu. One impressive thing that stands out is the ingredients that are imported from Turkey, especially for the Maydanoz menu: Pepper paste, dry eggplant, bulgur, isot, pul biber, paprika and pistachios!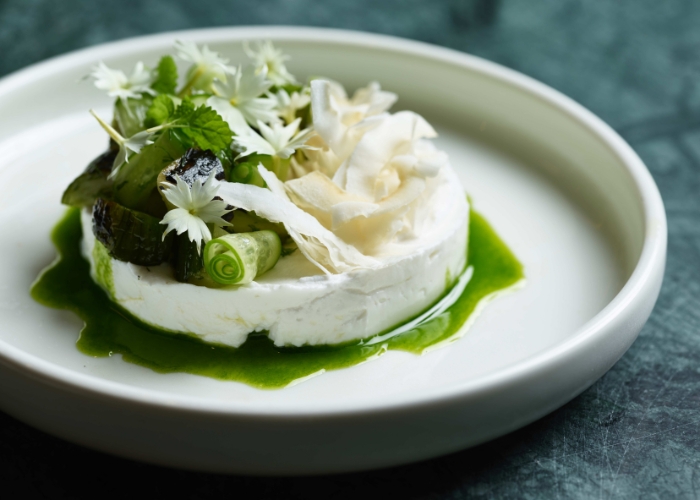 Of course, the stone-baked bread was a given, allowing me to savour every burst of flavour from the cacik (pronounced, JAH'-juck). A Turkish classic, here it is made from coconut yoghurt with grilled cucumber and mint. Sometimes associated with the Greek cousin, tzatziki as the ingredients are essentially the same, but where tzatziki is made with creamy Greek yoghurt, cacik is more diluted, giving in a thinner consistency.
I am told the most popular and Instagramable dish on the menu is the barbequed tilba halloumi, served atop a grill and smothered in thyme honey and sesame seeds. It comes to our table sizzling and smoking in grand theatrics - the halloumi is so light and delicate it almost tastes more like a sweet ricotta.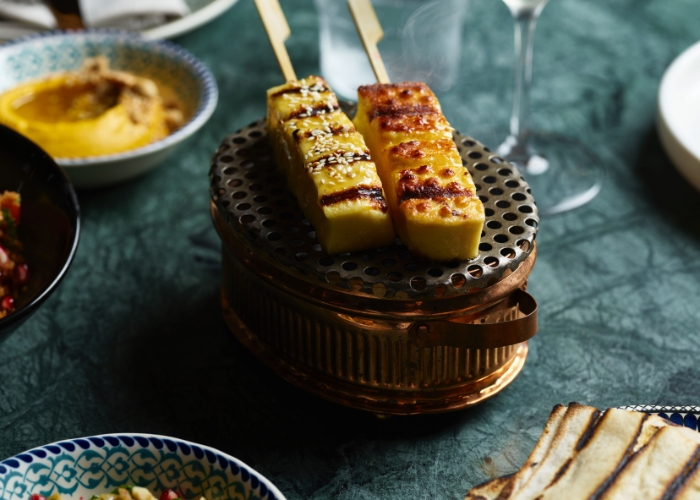 Even though the beetroot falafel with its spinach pita, tahini and pickles was only a small appetiser, it almost became my favourite dish of the night; perfectly pint-sized, every morsel was bursting with freshness and flavour.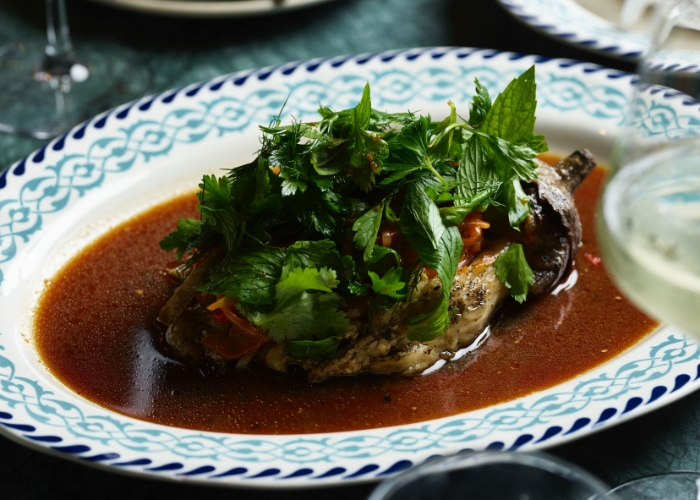 Let's get back to the imam bayildi, I was told as my dish was being plated up that it is so good Turkish oral tradition has it that the priest (the one leading prayer in a mosque, the imam) passed out after eating it. He was so blown away by its aroma and taste that the dish is now called imam bayildi, meaning priest passes out.
It is an eggplant dish with tomato, bullhorn, and tamarind - the herbs are heroes in the dish lending delicate balance to the richness of the other combined flavours.
We finish with the delicate kingfish collar kebab, a perfect crescendo to our evening of Turkish fare!
Chef tells us we need to save a small amount of room for his favourite dessert, the kunefe. It comes out as a warm brie-looking dish but is in fact, a pastry stuffed with stringy cheese. It is cooked until crispy and golden, drenched in sweet syrup, served warm and sprinkled with pistachios (remember, the ones imported from Turkey!) and morsels of rose petals. A dessert experience I will never forget.
By the end of this very special meal, I feel ready to float away on a magic carpet ride but make it a point to take a copy home of Chef Somer Sivrioglu's book,
Anatolia
. I thoroughly look forward to bringing aspects of Turkish cuisine into my own kitchen and am grateful for Australia's vast cultural food scene.