"Anyone who has spent time in Australia will find something in this collection to which they can nod their head and smile, recognising a recipe that is a favourite in their household." ~ Matt Moran.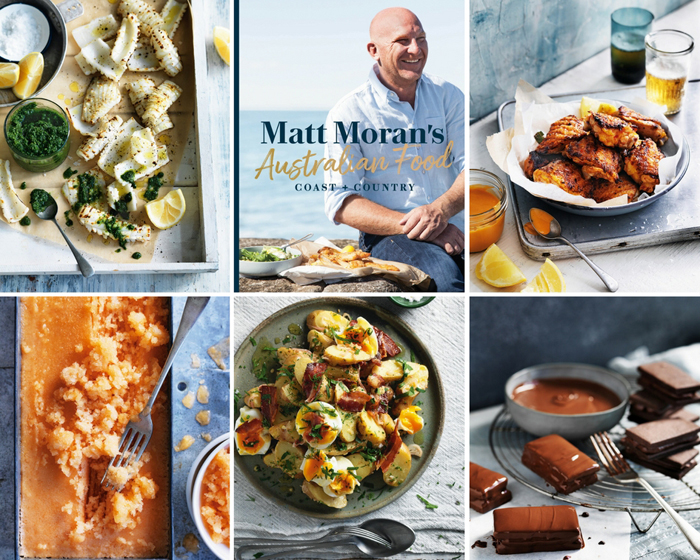 With over 30 stellar years in the food industry behind him and a plethora of awards to his name, Matt Moran is the tour de force behind some of Australia's most celebrated dining establishments: Aria, Chiswick and North Bondi Fish, to name just a few. It's safe to say he is an Australian food icon.
However, what many might not know is that Moran is also a fourth-generation Australian farmer with a strong affiliation to the land that followed from growing up on a dairy farm. This heritage has gifted Moran from a young age with an insight into the industry from a grass roots level of production, being witness to the rise and fall of food trends within our country.
"I consider myself to be so lucky to have discovered cooking when and where I did, as I've been able to witness and be a part of the evolution of Australian food into what it is today; world class, ever changing and quite simply, inspiring," says Moran.
Moran's self-titled cookbook, Matt Moran's Australian Food, Coast & Country, is the latest addition to his stable of successful publications, showcasing the humble and unpretentious calibre of food and the journey it has taken over the years in our country.
Offering emotive photography with the inclusion of landscape shots, the glossy pages of this book are broken up into two chapters, Coast and Country. This symbolises the juxtaposition of Moran's life, residing on the coastline of Sydney, yet still having roots to the countryside embedded in his DNA via co-owning a 2000-acre farm with his Father which supplies his restaurants with beef and lamb.
The coastal eats chapter is all about timing and accessibility in cooking, Moran explains that when he is on the coast, life is busy and fast paced and he usually creates meals at home which reflect this.
"Many of these recipes are my weekend go-tos, while others are for casual weekend entertaining. Most of all you'll find flavour and freshness, and lots of it. Isn't this how we love to eat by the Australian coast?" he says.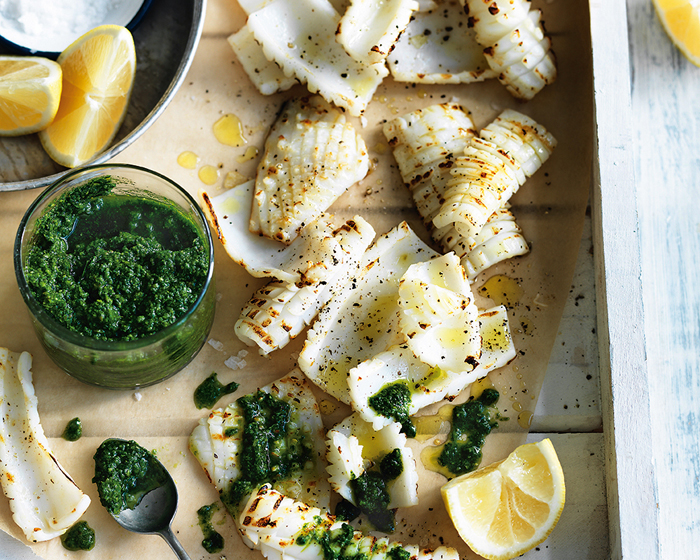 Find dishes like Moran's midweek standout of watermelon and pomegranate salad with whipped feta, the perfect accompanying side to a main of Grilled Calamari with Salsa Verde which can be made in under 15 minutes, saving you time and fuss in the kitchen and have you enjoying more family time.
For a knockout weekend dish to serve to friends, why not whip up the Piri Piri Chicken with Smoky Tomato Aioli, full of punchy flavour and a bold spiciness, this chicken will leave a long lasting taste in your mouth, so why not follow it with the Rockmelon and Ginger Granita.
The back of the book is dedicated to all things country and time, which Moran explains is on his side when he visits the family farm, where things move a little more slowly.
"Although there is nothing fancy here, there is a sense of indulgence that only a leisurely pace can bring. It's the kind of cooking that feeds the soul and I reckon just about all Aussies can relate to this warming country fare," says Moran.
To accompany a great piece of lamb straight off his property, Moran's go to salad whilst in the country is his Killer Potato Salad. Using crispy bacon rashers, whole eggs, and shallots to give flavour and texture and a creamy Dijon mustard dressing to elevate the dish, the humble potato salad has come a long way since the 70's.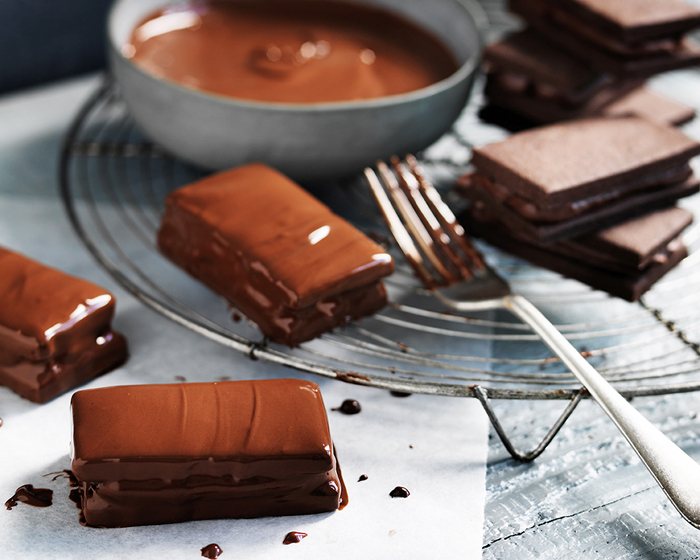 There is nothing more quintessentially Australian than the iconic Tim Tam, so next time you put the kettle on, impress your guests and present a plate of imitation homemade Chocolate Cream Biscuits.
Whether you are pulling on your boots to head into the paddocks today or grabbing a towel to hit the beach, return home to celebrate our country's food culture which has been spurred by home cooks like yourself and the abundance of variety in produce our country has to offer.
Credit: Matt Moran's Australian Food by Matt Moran (Murdoch Books, RRP $45.00) with Photography by Will Meppem.