As we recognise Greek Independence Day on March 25, AGFG couldn't go past the opportunity to cook up some Dolmades. Here we will give you a step by step guide on how to make "the food of the Gods." If you know someone with Greek heritage, you can appreciate their love for food, along with their belief that Dolmades were once served to the Gods atop Mount Olympus, along with ambrosia and nectar. The "dolma" is also made throughout the Middle East and is served as a meze or main dish depending on what each region uses as stuffing.
Rice and Pine Nut stuffed Dolmades made by AGFG Resident Chef Shawn Sheather: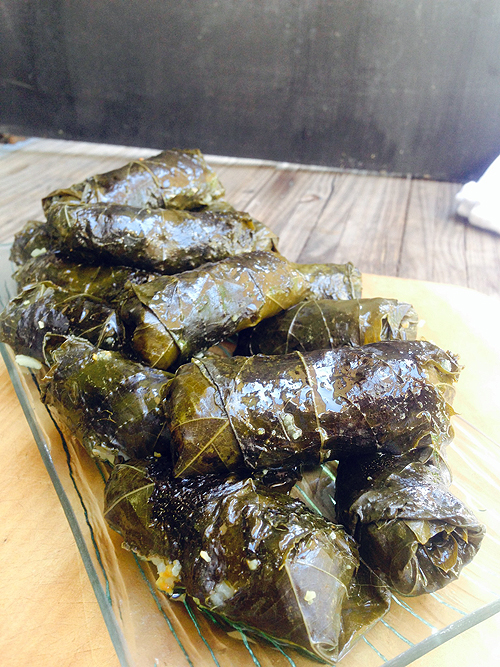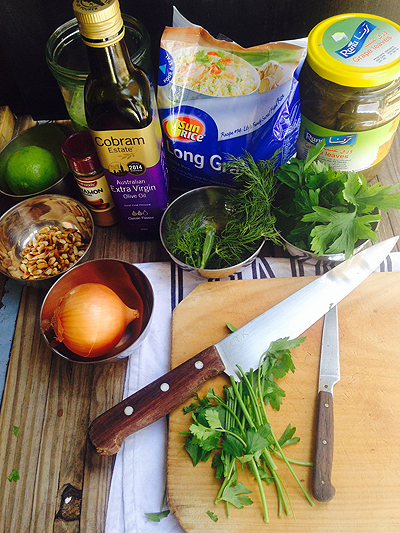 You will need:
1/2 onion, finely diced
250g long grain rice
1/4 cup of pine nuts
1 teaspoon of Lemon zest
1/4 teaspoon Cinnamon
1/4 bunch dill
1/4 bunch parsley
1.25 L Vegetable stock
2 Table spoon lemon juice
Pinch of salt
1/2 teaspoon pepper
100 mL olive oil
35-40 vine leaves
A Step by Step: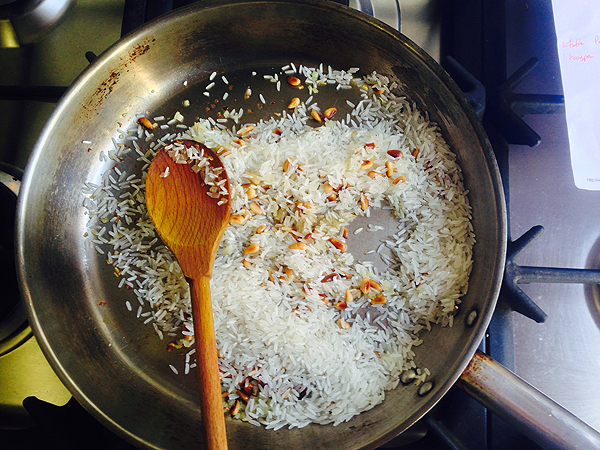 Heat a medium saucepan, add a little olive oil, allow to heat then sauté onion until opaque. Add the pine nuts, cinnamon and sauté for a minute or two.
~Hint: if you need to add a little more oil its ok, also control the heat as to not brown the onion or burn the pine nuts.
Add the rice, followed by 1 L of vegetable stock.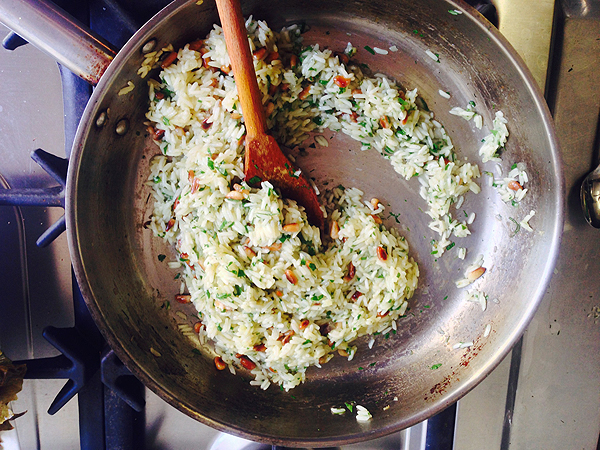 Reduce the heat, and stir slowly to make sure the rice doesn't stick.
Cook until rice has been absorbed.
Add the cut parsley and finely cut dill, add salt and pepper, then fold through.
Set aside to cool.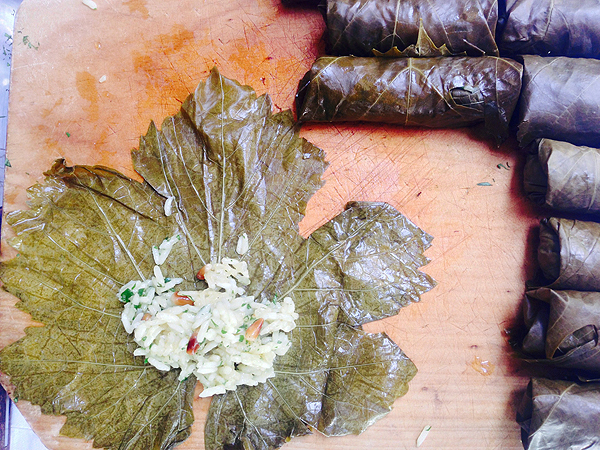 Separate the vine leaves. On a single vine leaf, add about 45g of filling mixture. Fold in each side of the leaf, then roll the leaf from the bottom upwards.
~Hint: roll upwards, you don't need to roll the parcel too tight, as the rice will grow as it finishes cooking in the next step.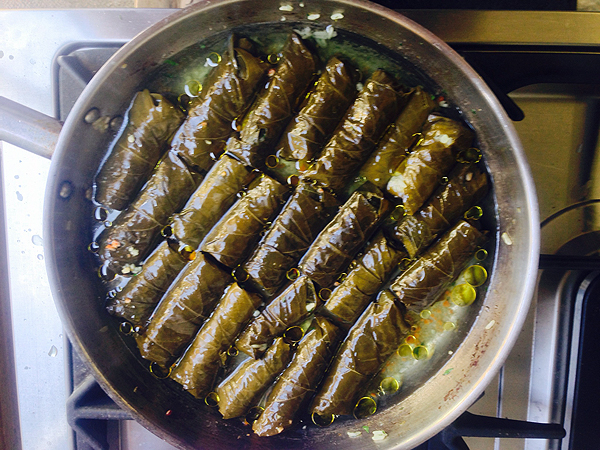 Once rolled, place the roll parcel in a oven safe large frypan, pack them in tight, this will prevent them possibly splitting. Cover with foil.
Pour lemon juice, remaining vegetable stock and olive oil over the parcels. On a slow heat, bring it to the boil, reduce the heat and simmer for 1 hour.
~Hint: if space is tight on your oven top, place the frypan in a pre heated oven on 85C for 1 hour.
Once the liquid has been absorbed, and the rice is cooked inside the parcels, remove them and place them on a tray and chill.
The Dolmades will stabilise as they cool.
~ Note from Chef: Dolmades are traditionally served cool with tzatziki, and drizzled with a great olive oil. They are also really good, fresh and warm from the fry pan, but they are just a little unstable when eating.
As you can see, in this recipe we have gone with a meatless version of Dolmades, but if you wish to add piece of minced lamb or beef you recipe can be adapted. We suggest you do as the Grecians do and enjoy these Dolmades with a glass of Ouzo.