What do you get when take a boy from Manila, immerse him in the vibrancy of San Francisco and New York and throw in an Australian Middle Eastern restaurant?
Vince Estacio was born in the Philippines, graduated from Le Cordon Bleu in San Fran in 2011 before working his way Down Under, where he is now Head Chef and co-owner of
Naim
restaurant on Collingwood Street in Paddington.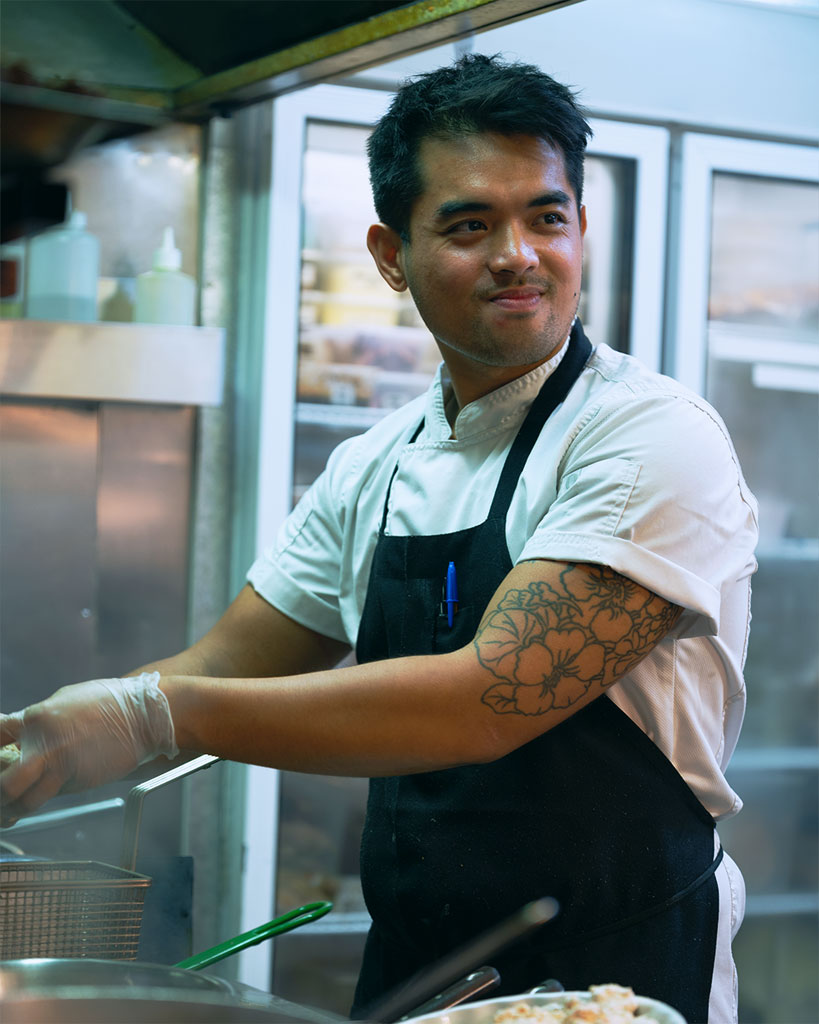 Naim Chef and mastermind Vince Estacio.
"Undeniably, the culture of Filipino hospitality runs in my veins. My Mom and aunts on both sides were the most gracious and kind-hearted people. They always had a circle of good people around them and I figured that because of the energy they created, they received the same back," he recalls.
"Plus, happy people cook the most amazing meals; I always remember this as a Chef and I can attest that all of our successes at Naim are because of genuine positive energy."
Meaning happiness in Hebrew, Naim is all about friends catching up over a Turkish Martini cocktail and contemporary dining, with a modern Middle Eastern approach; in an old Queenslander full of character and comfy couches to chill out on.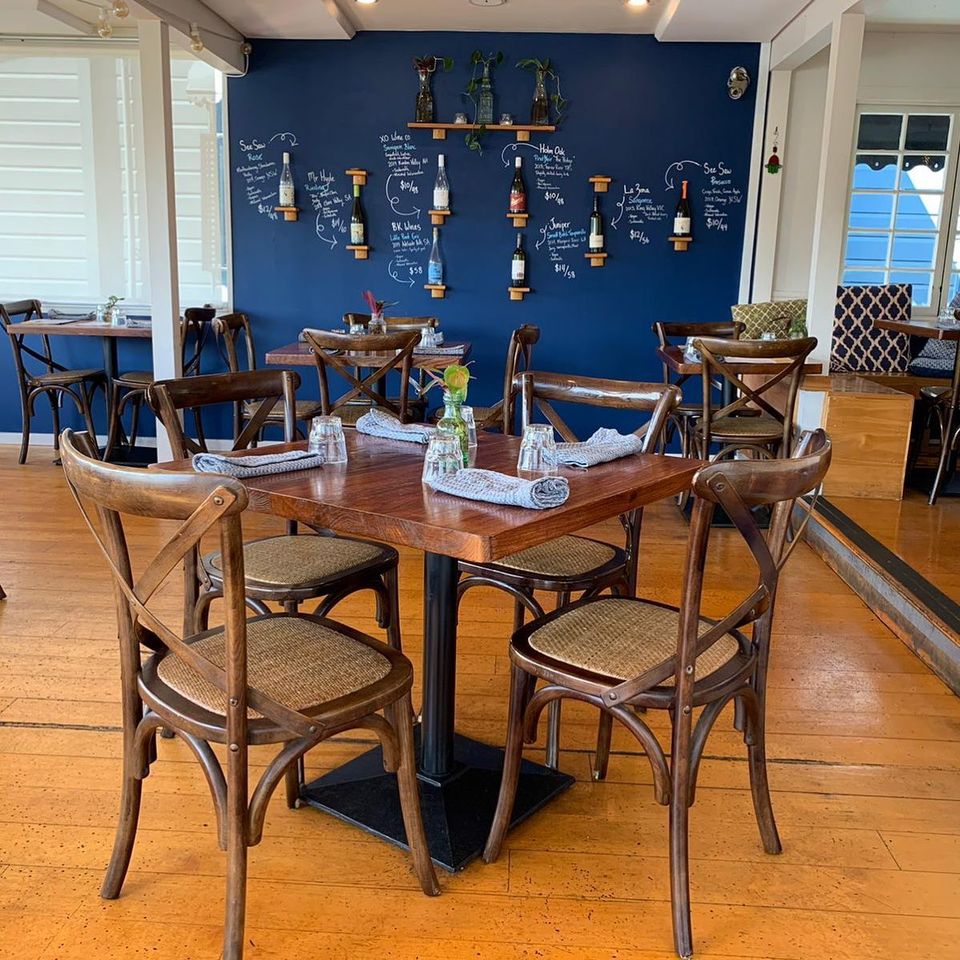 Naim restaurant in Paddington, Qld.
Vince grew up in a family where traditional educational values were standard and being creative wasn't necessarily looked upon as a desirable career.
"I actually attended the prestigious New York University, where I began studying medicine for some time, before dropping out to pursue my education at Le Cordon Bleu," he explains. "Academia was such a huge part of my life, so giving that up wasn't an easy transition."
Now in love with Middle Eastern food, Vince is passionate to learn more about this very traditional cuisine, to showcase it in a new light.
"My interpretations of these flavours are fun and playful. My inspirations include tastes from my childhood, as well as tastes I remember from my travels around the world. I love being able to adapt my menus at Naim restaurant with how I feel at the time, or what inspires me at a particular moment.
"Middle Eastern cuisine is such an amazing culinary umbrella that encompasses exciting flavours and combinations; there is truly no limit to what I can come up with. Balancing the many different herbs and spices has got to be the most important part. Not only is every spice unique, every Chef has a favourite blend."
Vince met his current business partner B.J. Wall in 2018 and that was the catalyst for operating his own restaurant.
"Naim has been an incubator for everything that I have learned over the years. I'm grateful to have achieved this life goal so early on in my career," he says. "I was once told that for the most part, outside of molecular gastronomy, everything we cook and taste nowadays has been done before.
"I think about this every time I cook, or come up with a menu. I find myself reinventing and reconceptualising old-time classics, putting a fun twist on them."
These days, Vince is learning more about business management and has found it complementary to the creativity of being a Chef – one part of the business cannot exist without the other.
"I am embracing the constant struggle as another way to grow in my career. I now look forward to continuing to run a successful business, one insanely tasty dish at a time."
Speaking of dishes, Vince's style is traditional with a deliberate twist, or two! He likes to take ideas and incorporate techniques to challenge pre-conceived notions of certain ingredients, or flavours; for example, creating zhug-infused green oil to bring flavour and visual effects to a dish.
"I emphasise fun because I think a lot of people overthink food. My goal is to create a team, which is emotionally invested in each dish, so that it's a true team effort."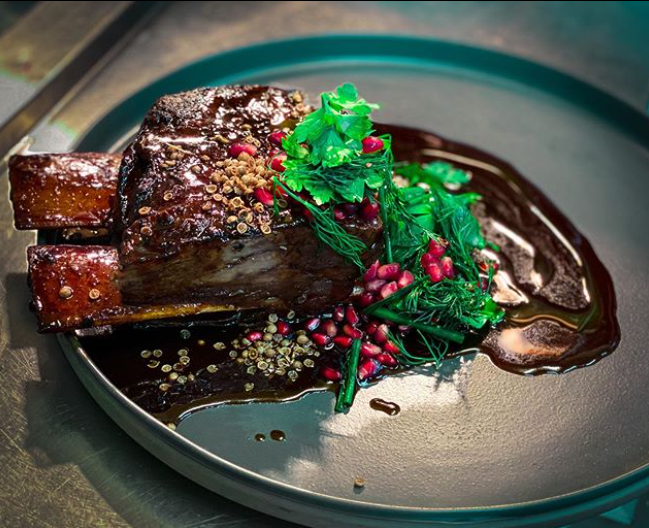 Pomegranate and harissa glazed braised short ribs.
His feature ingredient right now is pomegranate, because very few ingredients work well as sweet and/or savoury. At Naim, for brunch they garnish the avo toast with a pomegranate and sumac gel; then for dinner, there's a pomegranate harissa jus to glaze the braised short ribs.
It is his
carrot falafel
recipe that Vince shares with AGFG readers – served while still warm and crispy, perhaps with an easy sauce, such as hummus or labneh. At Naim, they love to use these tasty falafels as the main ingredient in a wrap, or salad; in a simple hummus bowl, or wrapped with salad in a toasted flatbread.
"I love hospitality because it's an intimate job," Vince explains. "In one day, you can experience the highest highs and lowest lows. You could be praised by every customer who walks through your door and still have your personal life hanging by a thread.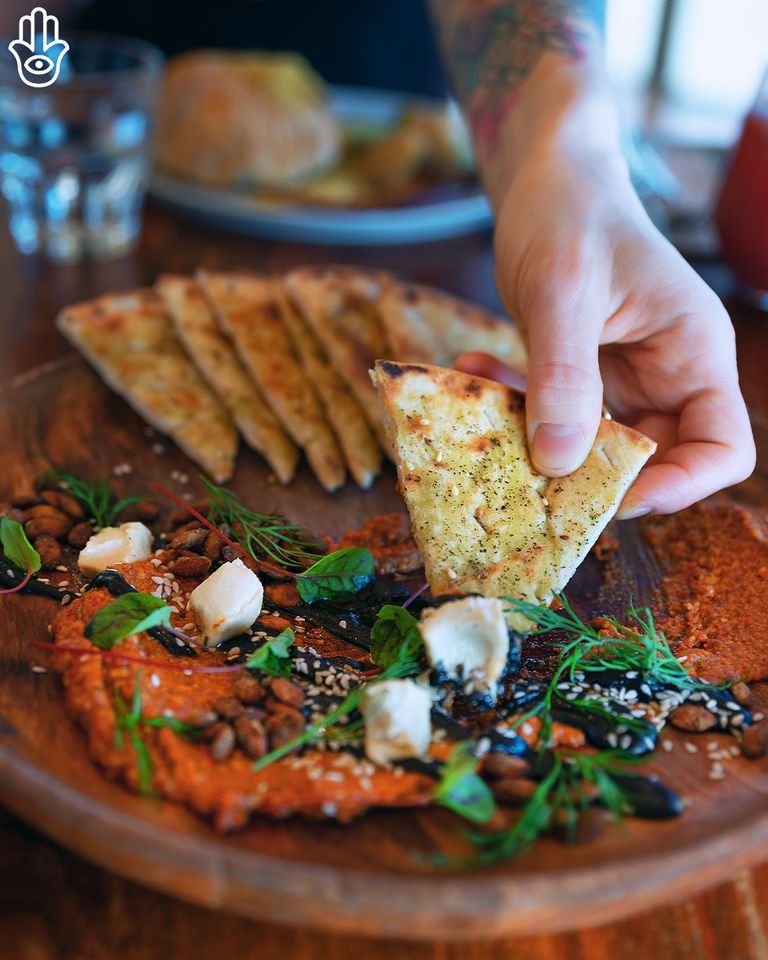 "I say intimate because it tests our strengths and vulnerabilities. There's no hiding – if you're a bad Chef, you can't hide. The proof is in the pudding – sit around a table with anyone and you're bound to share stories."
For Vince, it's not just work, it's life and there's nothing else quite like it!
FYI: Vince confesses to being Friends fanatic…he has watched every episode of the television show at least 3 times and it is always on in the background any given time of the day at home.
"I don't watch it, I don't necessarily pay attention to it, but I love the nostalgia attached to this show. I would say I'm a Monica-Joey hybrid!"