Are you always on the lookout for a new café or restaurant to indulge yourself, family and friends?
No sweat…we have you covered! Every week AGFG will aim to let you know what new venues have opened in your area and why you should give them a try.
You can help too – just click
here
to email our PR team and let us know of a new eatery in your suburb so we can inform everyone and help these establishments thrive and survive during pandemic times.
Share love, happiness and a little laughter at
Bennie Adam Ice Cream
on Oxford Street in Bulimba. At Bennie Adam you don't just buy an ice cream, you share an experience from the moment you enter the doors to find pastel colours on the wall and tables to chill out while pondering 32 wonderful flavours made fresh onsite seven days a week by a qualified gelato Chef.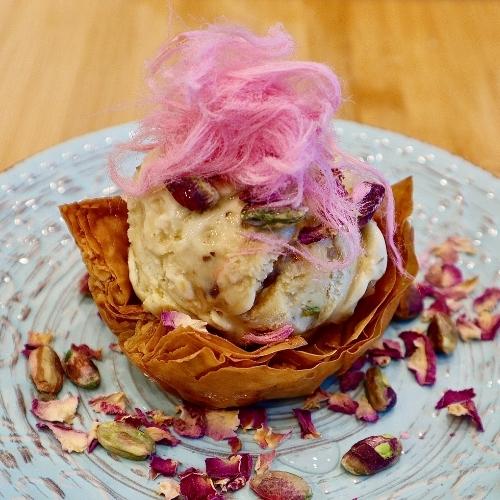 Why should you drop in for a decadent dessert at Bennie Adam Ice Cream? Here are three good reasons:
What's your most popular dessert:
Our baklava cup is a must-try dessert here at Bennie Adam! It's made with crunchy layers of filo pastry, layered with crushed pistachios and walnuts, served with our Chef's signature pistachio praline ice cream; then drizzled with our housemade rosewater syrup and topped with traditional pismaniye.
What's your point of difference:
Our real point of difference at Bennie Adam is our commitment to making our ice cream flavours REAL, we take absolutely no shortcuts! We use ingredients in their most natural form and our ice creams are made completely from scratch each and every day.
Even the ice creams that seem to be the simplest of flavours are made with many, many steps to ensure the truest version of that flavour has been achieved.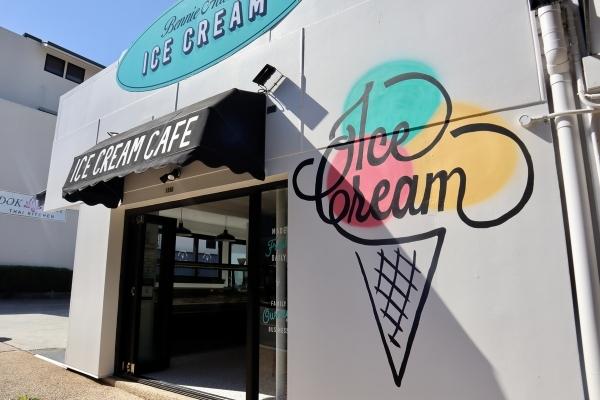 What is a fun fact that not many people know about your business?
We are a true family business, working together each day to spread happiness through our ice cream. Bennie Adam begins with a mother, father and all of their children sharing one dream – to share love, happiness and maybe even a little laughter.
Our wonderful 32 flavours are made fresh onsite, seven days a week by our gelato Chef – our eldest son – come visit us and taste homemade ice cream that is truly made with love!