Are you always on the lookout for a new café or restaurant to indulge yourself, family and friends?
No sweat…we have you covered! Every week AGFG will aim to let you know what new venues have opened in your area and why you should give them a try.
You can help too – just click
here
to email our PR team and let us know of a new eatery in your suburb so we can inform everyone and help these establishments thrive and survive during lockdown and pandemic times.
Find delight in every bite at new café on the North Hobart block,
Fusion Café & Desserts
on Elizabeth Street. This breakfast and lunch café during the day and evening dessert bar is open from early until very late to bring decadent goodness to discerning foodies, from unique brownie waffles to savoury pancakes and gourmet burgers.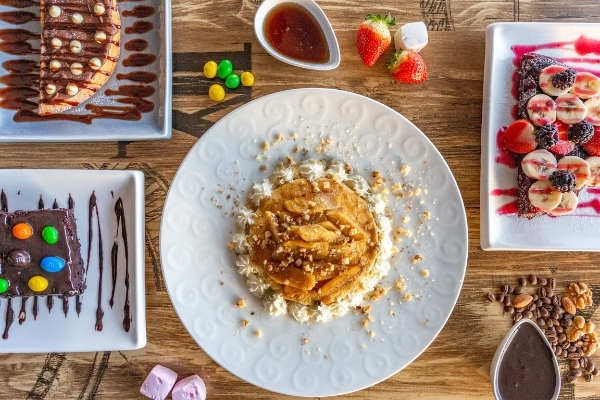 Why should you dine at Fusion Café & Desserts? Here are three good reasons:
What's your most popular dish:
Brownies and unique brownie waffles, layered with chocolate fudge sauce, topped with Ferrero Rocher and a chocolate wafer stick and served with crushed walnuts.
What's your point of difference:
We serve a wide variety of desserts, which is our unique offering in Hobart. At the same time, we do also have large variety of breakfast dishes, consisting of savoury pancakes as well as gourmet burgers.
What is a fun fact that not many people know about the restaurant?
Our opening hours - we open at 8.30am and close late night at 1.30am 7 days a week.