There's nothing better than finishing a day with a slice and a pot – the foamy head on the top of a glass of amber liquid is the ideal partner for the cheesy texture of your favourite pizza.
Get ready to raise your glass and chow down on a piece of pie in honour of International Beer and Pizza Day on Saturday, October 9.
Beer is the oldest alcoholic beverage known to man, seen as both a liquid food source, as well as a safe way to drink water. It was considered one of the safest drinks around, considering the diseases that could be found in water and the ancient Egyptians included beer in every level of their food chain.
Pizza also has a long history dating back to 997AD in Italy…thousands of years later, the two are seen as one of the most popular food and drink pairings around the globe.
Here are six of our favourite places to indulge your cravings for both on Saturday:
Gold Coasters in knead of a pizza fix head to fun and funky pizza and tapas bar
Bridges
on The Esplanade in Paradise Point. This eatery embraces the coastal lifestyle with alfresco streetside dining under market umbrellas as balmy sea breezes waft in the air; or dine indoors under a wall mural of the waterways at night as you enjoy a slice of chicken and camembert pizza and ice-cold Heineken.
Founded by locals, discover
Brouhaha Brewery
nestled among the sweeping landscapes of Maleny on the Sunshine Coast. Tucked just off Coral Street, this craft beer institution fills with a cheery crowd seeking an icy beverage and catch up with friends in trendy surrounds; sharing quality Mod Oz fare and smooth craft beer, picking from 10 rotating beers on tap.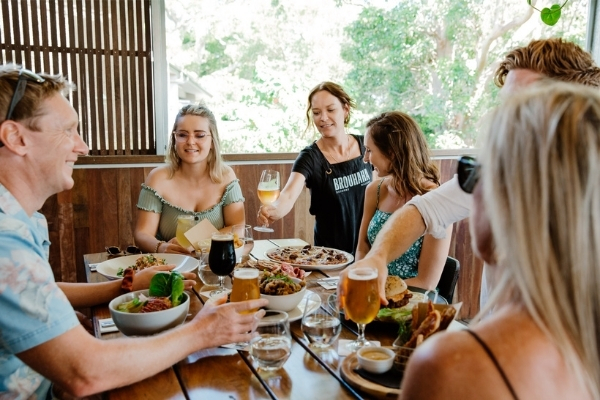 Join the cheery crowd at Brouhaha Brewery for an icy craft beer.
Authentic Italian pizza crafted from stoneground and organic flour is what you'll find on the menu at
Blue Velvet Artisan Pizza and Pastry Lab
on Henley Beach Road in Mile End. Created by husband-and-wife team Paolo Rosini and Ilenia Scuderi, expect to also enjoy delicious desserts and healthy pastries made from scratch inhouse daily, along with vegan and vegetarian pizza choices.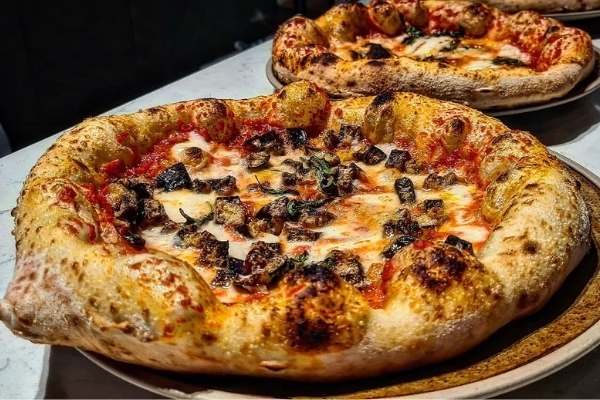 Blue Velvet Artisan Pizza crafted from stoneground and organic flour.
Good food, good wine and good friends come together at
Il Desiderio
on Jells Road in Wheelers Hill. Nestled in Wheelers Hill Shopping Centre, this stylish restaurant delivers an authentic Italian eating experience in rustic surrounds; settle in with a brew in hand and pick up a slice of Paesana pizza with fior di latte, asparagus, Italian sausage, olive oil and basil.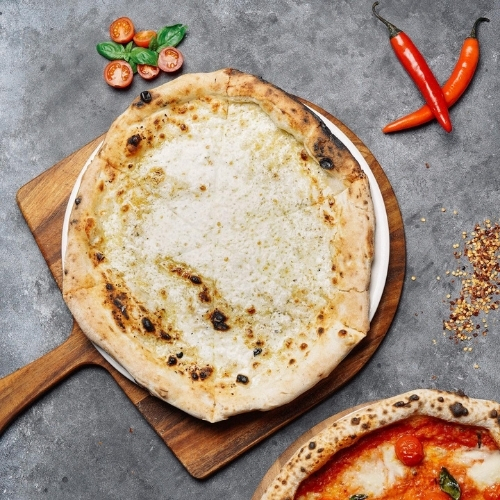 Drop by Il Desiderio for a slice of signature garlic pizza.
Born from humble beginnings in a backyard,
Henry St Brewhouse
on Barrett Street brings handcrafted beer to Kensington. This artisan microbrewery and bar brews all its beers on 'Blue Billy the Rainmaker' – a sophisticated pilot system that was built from scratch, piece by piece in the backyard. As one of Melbourne's few independent bricks-and-mortar craft breweries, Henry St is a local hangout for a good beer, either onsite or take a pack home.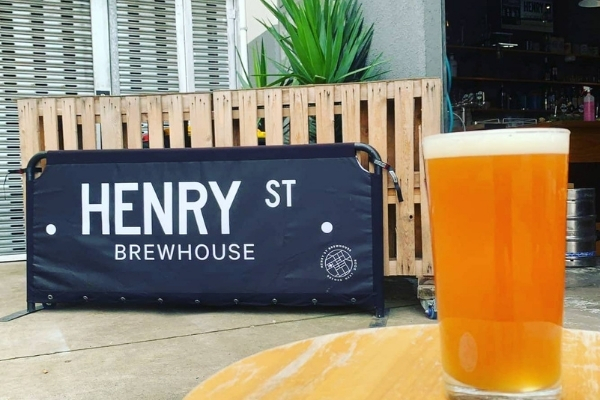 Handcrafted beer is what you'll find at Henry St Brewhouse.
Home to Sydney's first and only Chicago-style deep dish pizza, ravenous Cremorne diners head to
Mutz Pizza
on Military Road to satisfy cravings. There's so much more on the menu at this truly typical American joint - choose New York thin-crust or deep-dish pies, alongside mad tasty comfort food such as calzone, poutine, cheese-stuffed jalapenos and churros.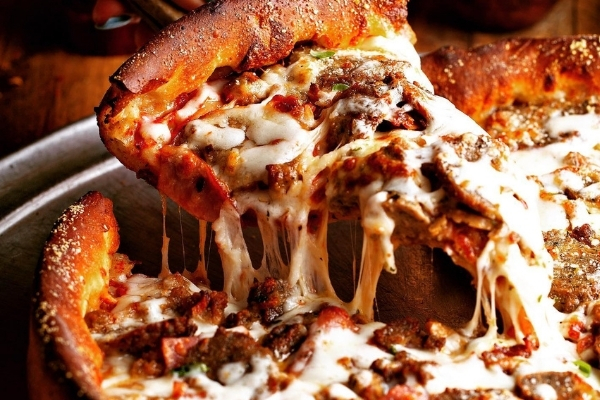 Chicago-style deep dish pizza is on the menu at Mutz Pizza.