Are you always on the lookout for a new café or restaurant to indulge yourself, family and friends?
No sweat…we have you covered! Every Monday AGFG will aim to let you know what new venues have opened in your area and why you should give them a try.
You can help too – just click
here
to email our PR team and let us know of a new eatery in your suburb so we can inform everyone and help these establishments thrive and survive during lockdown and pandemic times.
Simple, seasonal food that is healthy and naturally delicious is the menu mission for
Nourished Wholefood Café
Narrabeen on Narrabeen Park Parade. You'll feel instantly at home at this new eatery, nestled under the Norfolk Pines of Narrabeen Headland; sit on the terrace and soak up the waterfront view and fresh sea breeze, or dine indoors where a whitewashed seaside vibe sets the scene for inspired dining.
Why should you dine at Nourished Wholefood Café? Here are three good reasons:
What's your most popular dish:
Our most popular dish is our Reuben sandwich, with corned beef, Swiss cheese, sauerkraut and Russian dressing, grilled between slices of bread.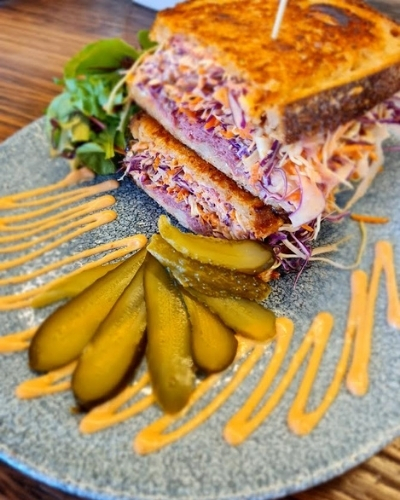 What's your point of difference:
We are a health food-focused cafe that specialises in the availability of vegan and gluten-free meals/items, including wholesale of quality products to our patrons.
Our mission is simple: seasonal food that is healthy and naturally delicious. Our venues sit at the heart of two vibrant and friendly communities. We cater to all dietary requirements including vegan, vegetarian, gluten-free, dairy-free and nut-free.
What is a fun fact that not many people know about you/the restaurant?
The coffee our store uses is unique - the owner of the store has his own blend that he has created from inspiration of his Turkish background - throughout the menu there are many nods to his Turkish background.