Whatever the shape - spaghetti, penne, ravioli or linguine - we all love a steaming bowl of al dente pasta, topped with our sauce of choice.
To celebrate National Linguine Day on Wednesday, September 15, here are four fun facts you probably didn't know about pasta and four restaurants around the country to celebrate all things Italian:
•Linguine means 'little tongues' in Italian and is one of the world's oldest kinds of pasta, dating back to around 400 years ago.
•Before machinery, pasta was kneaded by foot…because pasta dough is so tough, workers would walk over large batches of it to knead it – a single batch would take a 'full day's walking' to make.
•The average Italian eats 27 kg of pasta each year.
•People were once fooled into thinking spaghetti grew on trees. A BBC spoof doco showed farmers in Switzerland, harvesting spaghetti from bushes; leaving viewers wondering where they could buy their own pasta bush.
There's no tastier seafood pasta than linguine alle vongole and for one day only
Cugini's
on Nicholson Street in Fitzroy is offering diners the chance to order takeaway or delivery of this dish to celebrate National Linguine Day. Beat the lockdown blues by ordering your favourite pizza or pasta from this rustic venue such as pappardelle with meatballs and Pomodoro sauce.
Prepare for a tantalising journey of Italian dining at
Bella Venezia
, a popular hot spot on Mooloolaba's vibrant Esplanade at Pacific Beach Resort. Drop by on Wednesday and order linguine al gamberoni, with local King prawns, fresh chilli, garlic, cherry tomatoes, lemon zest, white wine, housemade linguine and extra virgin olive oil, washed down with an ice-cold glass of wine.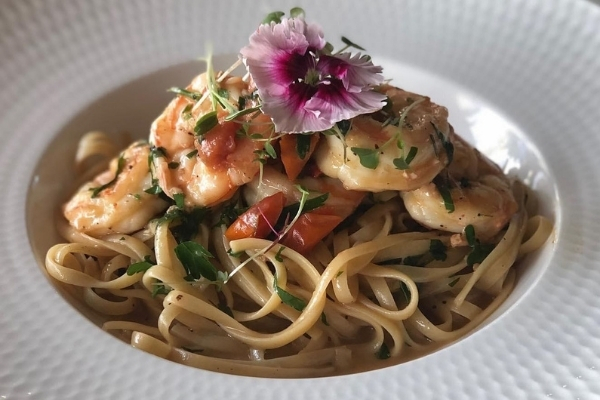 Linguine with King prawns is on the menu at Bella Venezia.
Take the 10-minute drive from Adelaide's CBD and treat yourself to a meal out at
Enzo's Ristorante
, next to the Entertainment Centre on Port Road. Make sure to order linguine con polpa di Granchio on Wednesday and twirl your fork around linguine with blue swimmer crab meat, fresh tomato sauce, chilli, garlic and fresh parsley.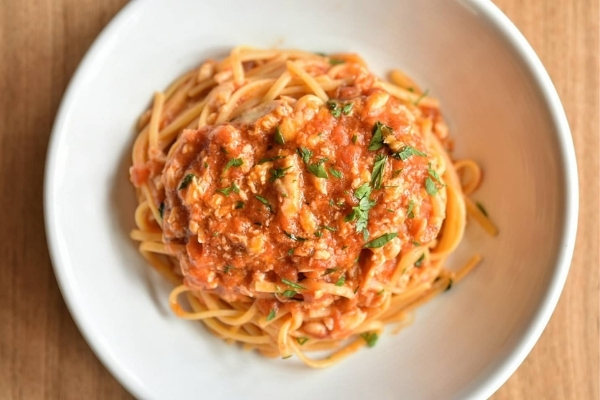 Enzo's Ristorante is serving up linguine with blue swimmer crab meat.
Let the Chefs at
Bocca Bocca
on Kingsway in Caringbah cook for you on Wednesday night and order a takeaway meal of linguine marinara – King prawns, calamari, mussels, cherry tomatoes, parsley, garlic and olive oil. This Sydney restaurant is offering entrées, mains, dessert and drinks during lockdown for delivery and takeaway.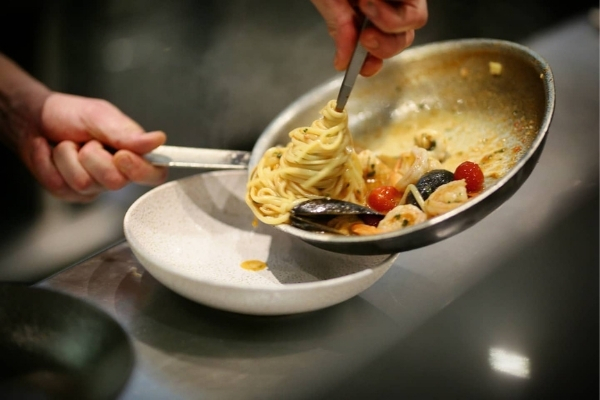 Let the Chefs at Bocca Bocca cook linguine marinara for you on Wednesday.
For more Italian restaurants near you, click
here.