Are you always on the lookout for a new café or restaurant to indulge yourself, family and friends?
No sweat…we have you covered! Every week AGFG will aim to let you know what new venues have opened in your area and why you should give them a try.
You can help too – just click
here
to email our PR team and let us know of a new eatery in your suburb so we can inform everyone and help these establishments thrive and survive during lockdown and pandemic times.
Discerning Brisbane foodies head to William Shakespeare-inspired café
To Be or Not To Be
on Westlake Drive in Westlake for brunch fare with an Asian twist. Named after the iconic line from Hamlet's soliloquy and sibling to
Method to the Madness
café, this new kid on the block rocks clean lines, polished concrete, arched windows and plenty of cosy nooks for coffee catch-ups.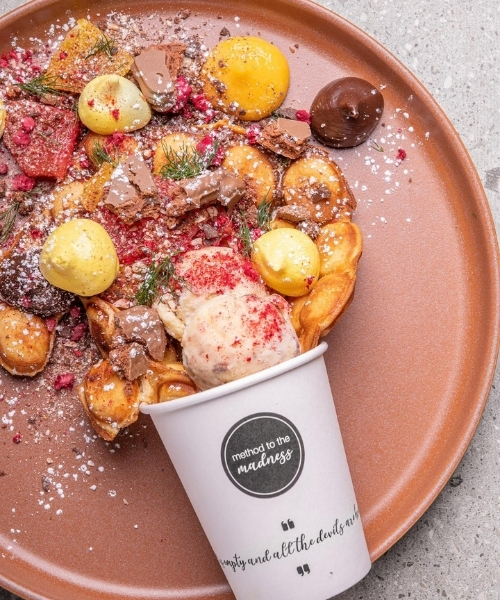 Why should you dine at To Be or Not To Be? Here are three good reasons:
What's your most popular dish:
Hong Kong peanut butter waffle – apparently we put up an Insta post about it recently.
What's your point of difference:
Our menu is a mix of different cousins - you can find items that feature Italian, Chinese, Thai, American, Indian and more on our menu for both food and drink items; focusing mostly on breakfast and lunch, monthly pop-up dinners are also on the cards.
What is a fun fact that not many people know about the restaurant?
The name of the restaurant came from our love of Shakespeare, especially Hamlet – where both the names 'To Be or Not To Be' and our other venue 'Method to the Madness' originated from.