There are a few core principles that Chef Dayan Hartill-Law holds near and dear.
Catching the cooking bug early in life, Dayan worked hard to get his foot in the door of renowned restaurants like Quay, Dinner by Heston, the Press Club and more.
These days, he oversees the kitchen at Chef-hatted Gold Coast dining destination
Palette
on Bundall Road in Surfers Paradise, where guests are taken on a journey highlighting the region and heroing amazing producers.
"We always look in our own backyard first and ask the question can we get the product locally?" he says. "We look at the process and strain that can sometimes play on individuals and how we can streamline processes to ensure we are taking care of our people, ensure the flavour is in the dish at the point of prep and not rely on humans to make clutch decisions under pressure."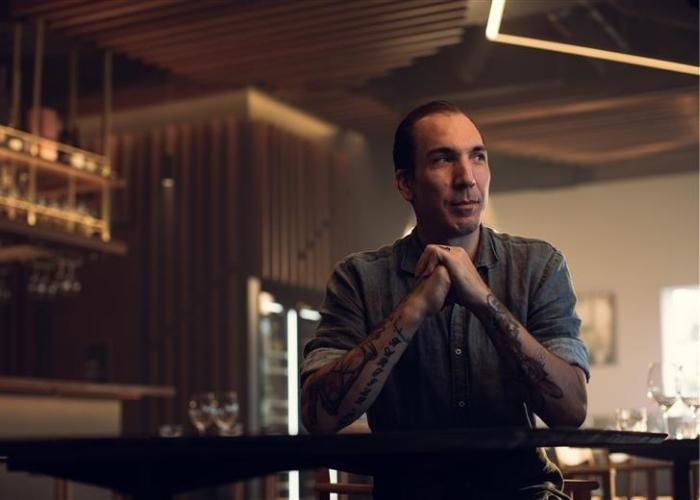 From the time he first stepped into the kitchen at age 14, Dayan has been lucky to have great mentors who taught him about the industry, such as Quay's Peter Gilmore.
"At a formative point in my career, I was lucky enough to spend two years working at The Pinnacle, which was then the best restaurant in the country. I was so grateful to Peter and his team, he took us all on that journey.
"He also was very stoic in the way he didn't chase the limelight, he was always about the food and not afraid to rack in and get the job done, which I have always admired."
Dayan says Palette is a restaurant that set out to be a picture of the city and offer a reflection of what the Gold Coast region has to offer.
"We want to take our diners on a journey, our amazing floor team is encyclopaedic in their knowledge of the menu and the stories associated with each dish. We love to share our space and cuisine with everyone and we pride ourselves on guests leaving having had an amazing experience."
He says the emphasis has been to create a menu that is eponymous to South-east Queensland and talks to the endemic species in the region through foraged items and produce selection.
"I wear a lot of hats these days, but I like that we have so many core principles that we can't be pigeonholed."
"This dish is a celebration of both the sea and also the native ginger plant, which grows in great abundance in South-east Queensland. You need to start the recipe a week out by making a salt brine for the carrots and radishes."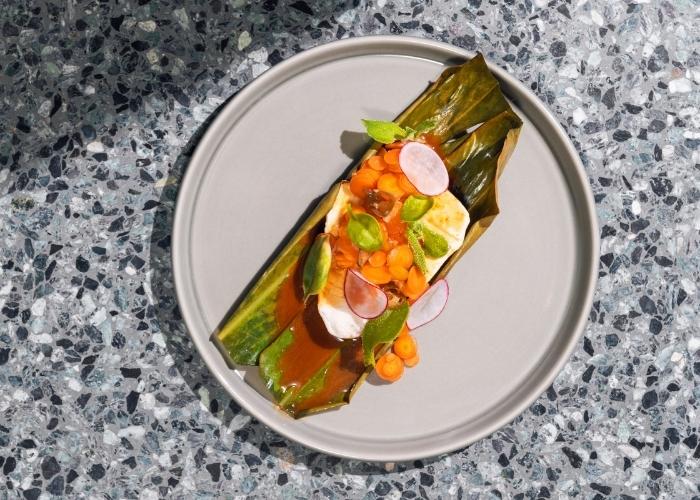 Believing you can't be a Chef without having some level of OCD, he says details should always be considered in every step we take throughout the day, whether it is the way a dish comes to pass from the hot line to the way mise en place sits in the service fridge.
"We need to consider how we can impact the team positively by ensuring the way they do things is regimented and thorough. This in turn relays to the guest, as those choices allow for the flavour to be brought to its highest level.
"I love this simple yet profound idea that if we as a restaurant can do everything right, we can imprint on an individual for the rest of their lives. They will remember us when they smell a particular scent, or taste a particular taste and that is a great privilege in life."
This eloquent Chef has a real penchant for linguistics and as a kid would read the dictionary at the dinner table, choosing a word to highlight and understand the way it was used properly.
We are sure to be hearing more from Dayan both by word of mouth and on the table for many years to come.