By Annabel Rainsford.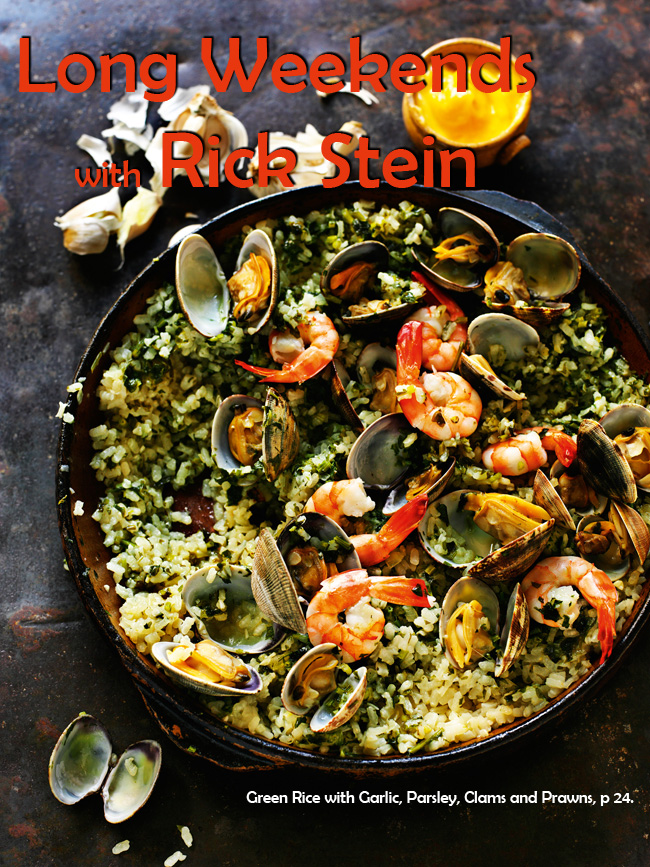 For Rick Stein, good food is at the heart of a great weekend, whether flying off for a short break to Bordeaux, Cadiz or Palermo or making the most of time at home. It is from this ethos that Rick brings his latest collection, Long Weekends, containing over 100 recipes from his travels around Europe.
Accompanying his major BBC Two series, this cookbook is a mouth-watering collection from ten European cities with dishes to suit meals at any time over the weekend, paired with stunning photography of food and luring locations. These carefully chosen images offer a little of the charm and character of each destination and do well to reflect both deep history and mesmerising vitality from place to place.
Long Weekends is a cookbook collection with a two-fold purpose; enticing people to jump on a plane for a long weekend break, reviving the mind and refreshing the soul with exciting new experiences and alternatively, making the most of time off work at home, enjoying the pleasures of cooking without time constraints until one's heart feels content. Though it would be unconventional for Australians to fly overseas for a weekend, even a weekend getaway interstate or driving a few hours down the coast can bring about similar soul-reviving feelings. If inconvenient, stay and relax in familiar surrounds, opting instead to create an adventure at the kitchen helm.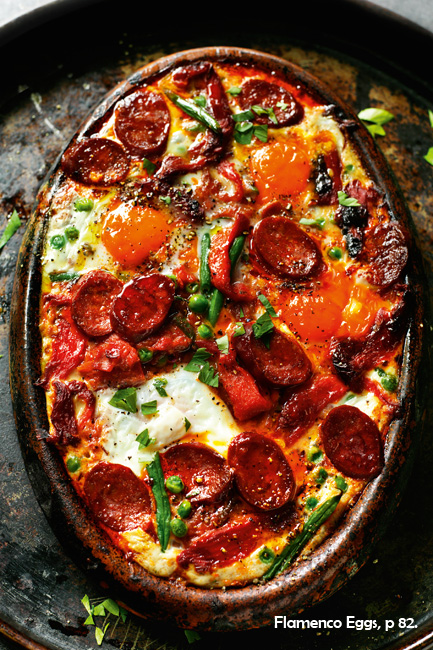 While you may want to delve straight in to discover what recipes Rick is sharing now, take the journey a little slower and absorb the eloquent description in his introduction commentary. The taster to Long Weekends reads like a travel diary, whereby Rick walks the reader through his arrival and experiences in each destination. Get a feel for the foreign atmosphere and characteristic aromas in each place, imagining yourself guided through unfamiliar streets following Rick's smooth flowing verse. The climate, terrain, history and culture of each area provides much variation to its cuisine, so to really feel this first, before creating a traditional recipe, lends itself well to the final product. Every recipe has a story to match, so while reading over Rick's memories with each dish, find yourself creating your own memorable moments too.
Feel inspired to re-create the magic of a long weekend in your own home or take the opportunity to discover something new. Perhaps Friday night will have you travelling to Cadiz, Spain to visit La Marea (The Tide) restaurant. If not, then recreate one of their seafood specialty dishes at home and feed the whole family with green rice with garlic, parsley, clams and prawns. Swap your favourite seafood in and out of this dish as you please, and seeming as you aren't in Spain, give it a go with a side of aioli too, just as Rick suggests.
Friday night done and dusted, get stuck into the weekend with a long and leisurely Saturday brunch. Spoil yourself to a hot home-cooked breakfast of flamenco eggs with tomato and serrano ham. This baked dish is also flexible in its ingredients, so long as you have egg holding it together, feel free to add some bright colours with peas and green beans, make it heartier with mushrooms, chickpeas and sliced cooked potato or spice it up with a sprinkle of chilli flakes or sourcing extra, spicy chorizo.
If your weekend proves heated, cool it down with an Icelandic dessert of smashed liquorice meringue with berries and chocolate cream. Vary the amount of liquorice you add in to experiment with different flavours and dazzle your partner or visiting long weekend friends by topping the dish in plump berries.
To discover more of what Rick loves best about time away and time at home, get your hands on a copy of Long Weekends today.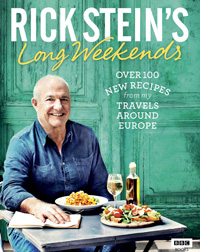 Images and recipes extracted from Rick Stein's Long Weekends by Rick Stein with photography by James Murphy. Published by BBC Books on October 17 2016, RRP $55.