By Laura Rancie.
I recently had the privilege of spending a few weeks in Surry Hills, Sydney where to my absolute mouth-watering pleasure, my lunch breaks were spent along Crown Street.
Nestled within the little community feel of the park, playground and quaint boutiques are superb eateries including the gorgeous patisserie,
LODE Pies & Pastries
. Overjoyed at having found the pink-hued shopfront, as I stepped into the European-esque bakery I was hit with the delicate waft of sweet dough and butter.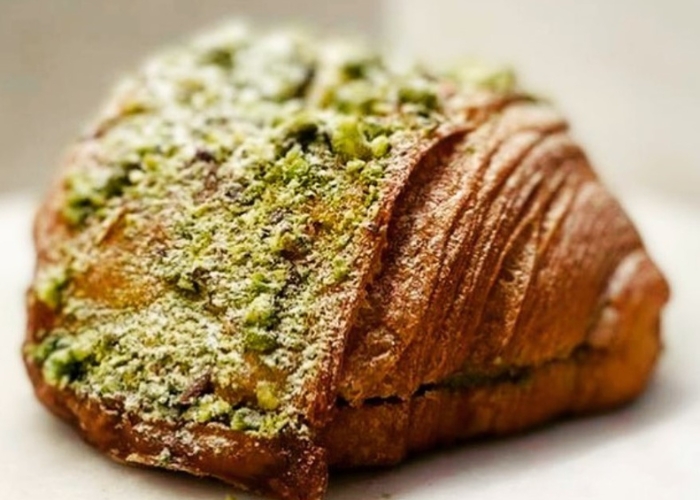 The mini menu packed punches with it's prized patisserie creations such as the pistachio croissant filled with the freshness and tanginess of apricot jam to combat the sweetness of the frangipane. I grabbed two – intended for me and a colleague though I seriously doubted whether I could actually hand over the croissant when it came time.
The tiramisu canelé pays homage to the flavours of Chef and co-owner Lorenzo Librino's childhood growing up in Turin, Italy and is available from Monday, September 25 until Sunday, October 1 exclusively at the Surry Hills store.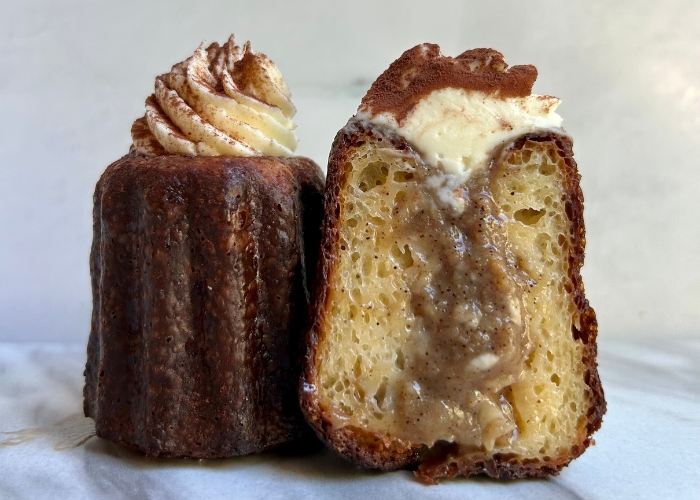 Crunchy and gooey, with a crispy caramelised crust and fluffy custardy middle, canelés are a little-known French sweet pegged to become a viral favourite among Australian foodies. Now thanks to LODE Pies & Pastries, they can be enjoyed with an Italian twist.
The delicious tiramisu canelé is flavoured with marsala and vanilla, filled with a chocolate and coffee ganache, topped with mascarpone cream and dusted with cocoa powder.
LODE Pies & Pastries limited-edition tiramisu canelé is available for $4.50 each or $16 for four.
Be quick, as pastries sell out fast each day. Be sure to check out their
insta
for latest updates.