By Leigh O'Connor.
Want to cure all your ailments, cravings, wants and needs? Get a plate of saucy, cheesy, meaty, warming delicious lasagna on Friday, July 29 to celebrate National Lasagna Day.
Lasagna originated in Italy during the Middle Ages with its birthplace commonly attributed to the city of Naples. The first recorded recipe was set down in the early 14th Century in
Liber de Coquina
(The Book of Cookery), which evolved into the traditional lasagna dish of local sausage, fried meatballs, hard-boiled eggs, mozzarella and Neapolitan ragu.
Did you know the world's largest lasagna was created by Magillo Restaurant and Macro Supermarket in Poland in 2012? Weighing in at 4865 kg, this monster was served during the UEFA European Football Championship in the city where the Italian national team was staying.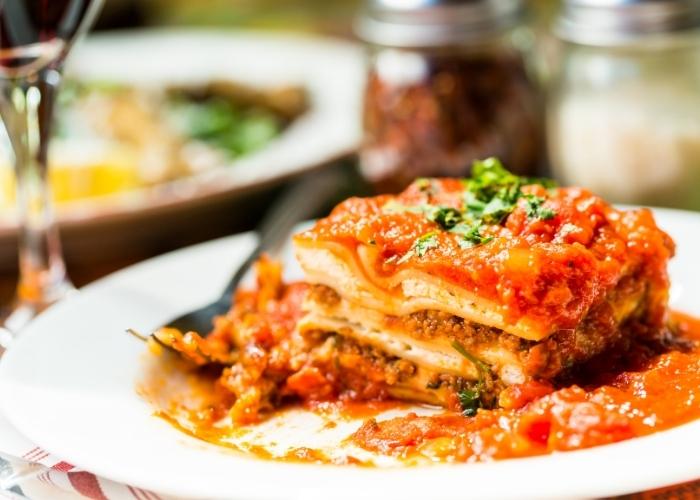 For the world's most expensive lasagna, head to Portofino at the Mirage in Las Vegas, where you'll fork out $100 a slice for 'Diamond and Gold' pasta – stuffed with porcini mushrooms, Iberico ham, prosciutto di Parma, 24-month-aged Parmigiano Reggiano, buffalo mozzarella and Kobe Bolognese.
A 'foiefredo' sauce – alfredo infused with foie gras – tops the dish, along with white diamond truffles, shaved at the table and 23-carat gold flakes.
While there may not be gold on the plate come Friday, here are five of our favourite places to say ciao to delicious lasagna:
For real lasagna just like Nonna makes head to
Toscano Bar & Kitchen
on Edward Street in Brisbane. Escape the hustle and bustle of the city to come together with family and friends at this modern Italian cocktail bar and restaurant, located opposite the Botanical Gardens; relax in an elegant ambience of high ceilings and beautiful furnishings along with glowing neon signage proclaiming 'Good food, good wine, good friends, good times'.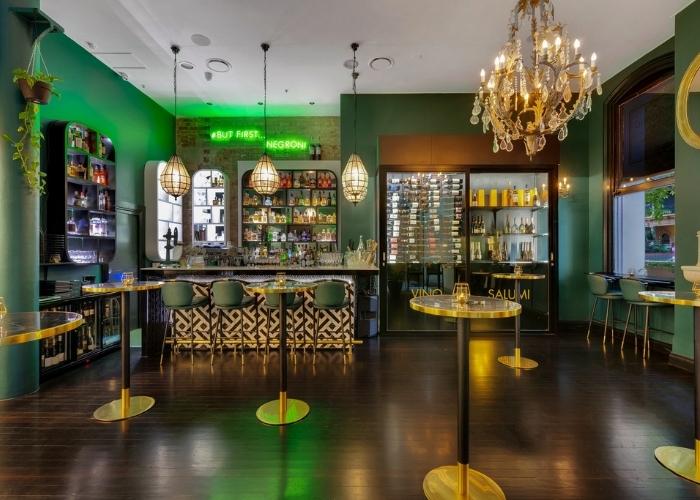 Not into pasta? Pick up a slice of gourmet pizza such as Friarielli – Italian sausage, scamorza cheese, broccoli leaves, chilli and mozzarella; best enjoyed with a glass of Pinot Noir.
Combining Italian simplicity with high-quality produce, head to
Pompei on Pakington
in Newtown for delicious heart-warming plates of pasta. Join the lively buzz alfresco and toe-tap to live music while sipping a glass of vino, or dine indoors where tantalising aromas waft in the air from the modern Italian menu, created using the finest locally sourced and imported ingredients.
Say ciao to lasagna di Manzo – beef mince, béchamel, Napoli, mozzarella, pecorino and a green salad; or fettuccine with prawns, cherry tomato, garlic, white wine, parsley, chilli and lemon.
All the flavour and fun of Italian dining with an easy-going Australian style has made
Baby Pizza
on Church Street in Richmond a favourite for Melbourne diners. Using the freshest seasonal produce and hand-sourced ingredients in a laidback setting, Baby is an effortless, all-day classic diner with a neighbourhood feel…it's the place to make good times happen.
Enjoy layers and layers of delicious lasagna Bolognese with Wagyu ragu, tomato and Reggiano; along with a Stefani Estate Shiraz from the restaurant's Winter Aperitivo menu.
Keeping true to tradition since opening in Buddina in 1990,
All' Antica Italian Restaurant & Pizzeria
has maintained its reputation for serving classic Italian cuisine in a welcoming environment. Furnished by sleek dark furniture, stylish ceiling lamps and brick feature walls, All' Antica offers a warm and inviting setting for diners to enjoy a feast of mouth-watering pizza and pasta dishes, fresh seafood and hearty mains.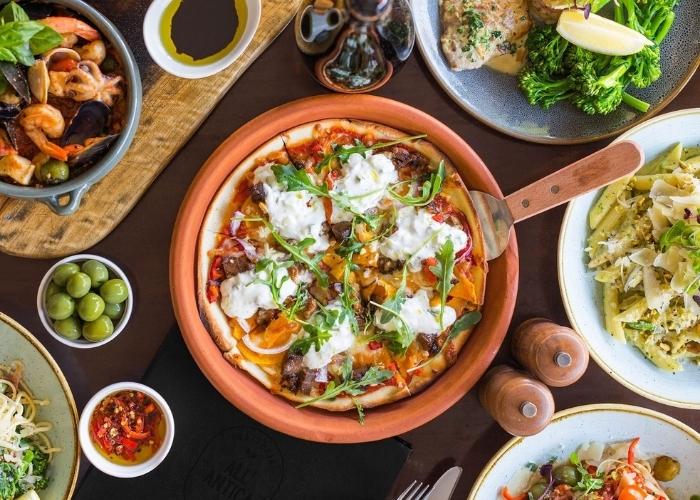 Start with pan-seared King prawns and crusty warm sourdough; followed by layers of fresh egg pasta, Nonna's slow-cooked Bolognese sauce and béchamel, topped with mozzarella and Parmesan.
Home to metre-long pizzas in Denistone East, book in group catch-ups for a feast at
Mezza Via
Italian-inspired restaurant on North Road. The casual ambience is suited to both families and friends dining together inside this cosy establishment, filled with the chatter of conversation and a tantalising stream of aromas wafting from the kitchen.
Flash-fried baby calamari, garlic aioli and lemon appeals to whet the appetite, before housemade lasagna Bolognese; or veal fillets topped with sautéed mushrooms, white wine, garlic and parsley, in a Parmesan and cream sauce.
For more Italian restaurants near you to celebrate Lasagna Day, click
here
.