By Leigh O'Connor.
Food has always been the language of love and passion for Brazilian-born Chef Adriana Sonza Rodrigues.
As we continue to celebrate women in hospitality as part of International Women's Day, we chat to Adriana about her humble Italo-Brazilian family and making her culinary dreams come true at Chef-hatted
Bella Restaurant & Wine Bar
in Darlinghurst.
"Food has always been my language, the only way I could really express myself and reach the hearts and souls of my guests," she explains.
"Coming from a humble Italo-Brazilian family and not having the opportunity to attend culinary school has never stopped me from making my big dreams come true."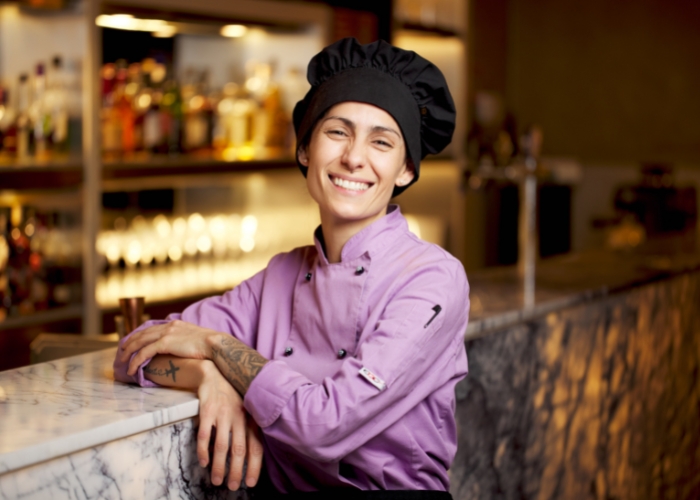 At 21 years old, she decided to leave Brazil for Italy and worked incredibly hard starting from the bottom, relying mainly on raw talent, a mentor's experience and secrets.
"I had what would once upon a time in the hospitality industry be called an 'old school baptism'. After spending 11 years cooking across Verona – an amazing city in the north of Italy – and travelling to explore the immensely diverse food culture, I mastered both traditional and modern Italian cuisine."
Given her deep connection to nature and animals, Adriana decided to focus on the vegan, vegetarian and pescatarian sides of cooking, then ready for a new adventure in 2017, she decided to move to Australia opening her own restaurant with partner Nicola.
Expect to find modern Italian fare on the menu at Bella, where white-clothed tables, dark wooden furniture and wine racks overflowing with temptations promise memorable meals.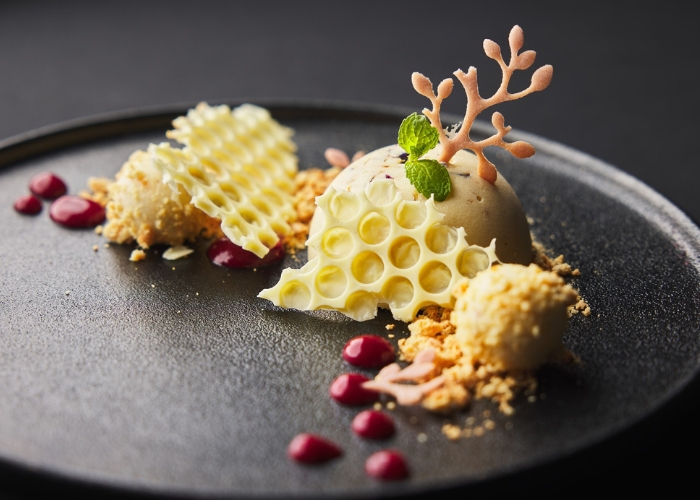 "I always knew I would become a Chef. Since I was three years old, I felt I was destined to express myself through food. While other kids would spend their time playing with dolls, I would make food for my friends and study carefully every aspect, from the flavour to the plating.
"When coming home late from work after spending the whole day cooking, I would light my stove and spend most of my nights training and experimenting."
Adriana believes hospitality, particularly cooking, is like a religion – you either feel the call, or it is simply not for you.
"I like to think I am a strong traditionalist with a passion for modern transgression. I am very attached to the roots of Italian cuisine. However, I feel that without innovation, we run the risk of becoming boring and mainstream."
Maintaining five ingredients per dish to balance the flavour is one of her compulsions, along with an obsession for tomatoes – 'life wouldn't make sense without them'.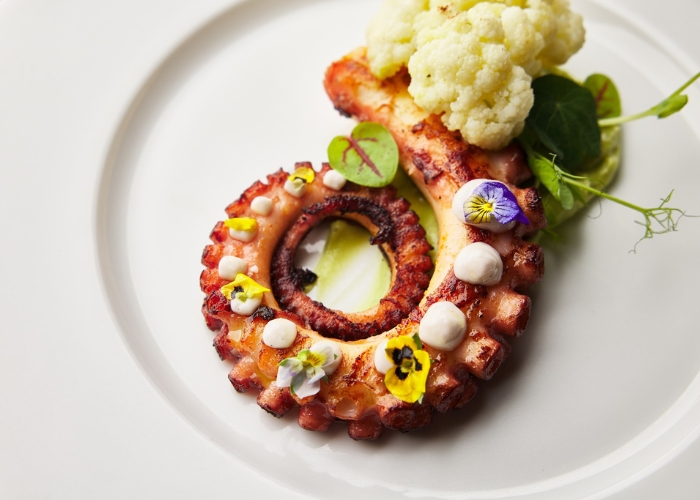 "I don't like when Chefs add 15 different ingredients and neutralise the flavours. Always remember that balance is key and guests, when eating, need to feel each element across the dish."
Her passion is evident in dishes such as signature
grilled octopus
, which Adriana says is the softest octopus in Sydney thanks to a double-cooking technique.
"It took me a while to perfect it. I cook the octopus for five hours and rest it under ice and then grill it right before I serve it."
So, what does this live wire do in her spare time?
"I'm obsessed with techno and the craziest dancer you will find in a club. I'm also a cat Mum of three!"
As for the future, Adriana sees herself publishing the vegetarian-pescatarian cookbook she is currently writing and hopefully married to 'her Nick'.