By Leigh O'Connor.
Imagine two bulky men, stripped to the waist, doused with olive oil grappling under the hot sun…this 654-year-old sporting tradition is just one of many unusual wrestling tournaments carried out in Turkey.
Camel wrestling events, held throughout the Aegean region in Winter and bull wrestling near the Black Sea, are also popular with Turkish locals and visitors alike.
As Turks around the globe celebrate Republic Day on Thursday, October 29 to commemorate the formation of the country's republic in 1923; here are five facts we're sure you didn't know:
•Istanbul's Grand Bazaar dates back to 1455 and over centuries has grown into a warren of 61 streets, lined by 3000 shops and occupies 31,000 square metres; making it one of the world's oldest and biggest malls.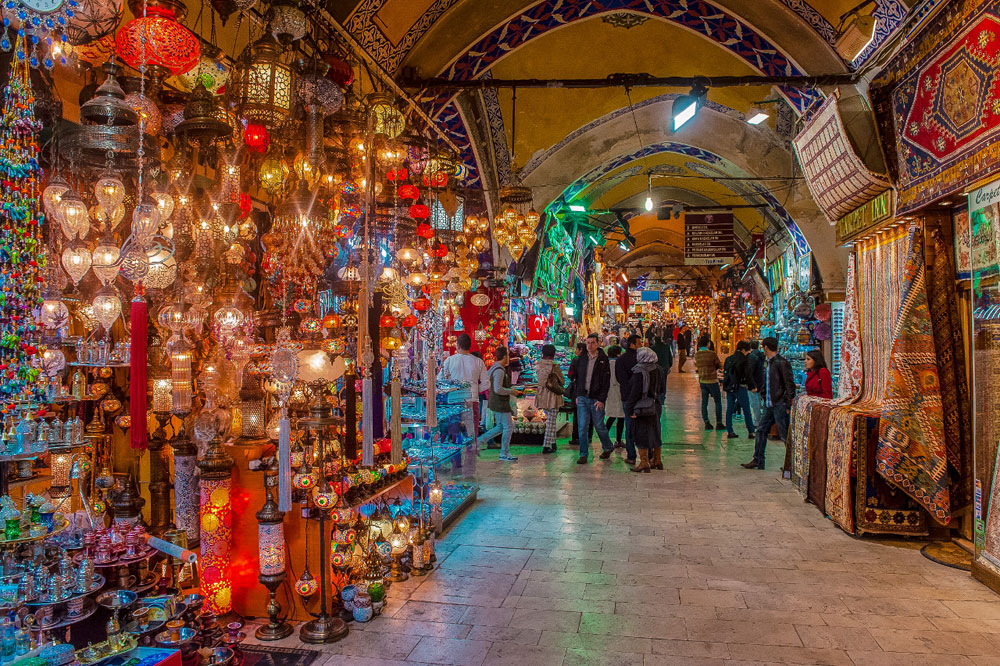 Istanbul bazaar...one of the world's oldest and largest malls.
•You might find chicken in your dessert! A signature Ottoman sweet treat is
tavuk gogsu
, or chicken breast pudding – a strange blend of boiled chicken, milk and sugar, dusted with cinnamon.
•Turkey gifted tulips to the world – you're welcome Netherlands. The Ottomans popularised this flower and facilitated its introduction to Europe – sowing the seeds of tulipmania.
•You can cross continents underground - Istanbul is Europe's largest city and half of it actually extends into Asia. More than a century after a sultan dreamt of a rail link beneath the Bosphorus Strait, Turkey opened the Marmaray metro line in 2013; the city is also home to the
Tunel
, a short funicular that's the second-oldest continuously running underground railway after London.
•Turkey's film industry is booming…it is one of the few countries around the world where domestic films rake in more at the box office than Hollywood offerings.
Want to grab a taste of Turkey on the plate? Here are five of our favourites to satisfy more than just kebab cravings:
Overwhelm your taste buds as a kaleidoscope of Middle Eastern fusion flavours come together on the palate at
Mint & Co Restaurant
on University Street in Carlton. During Melbourne's COVID lockdown, all your favourites have still been available for pick up or delivery from this venue, which is the brainchild of a group of friends with diverse ethnic backgrounds.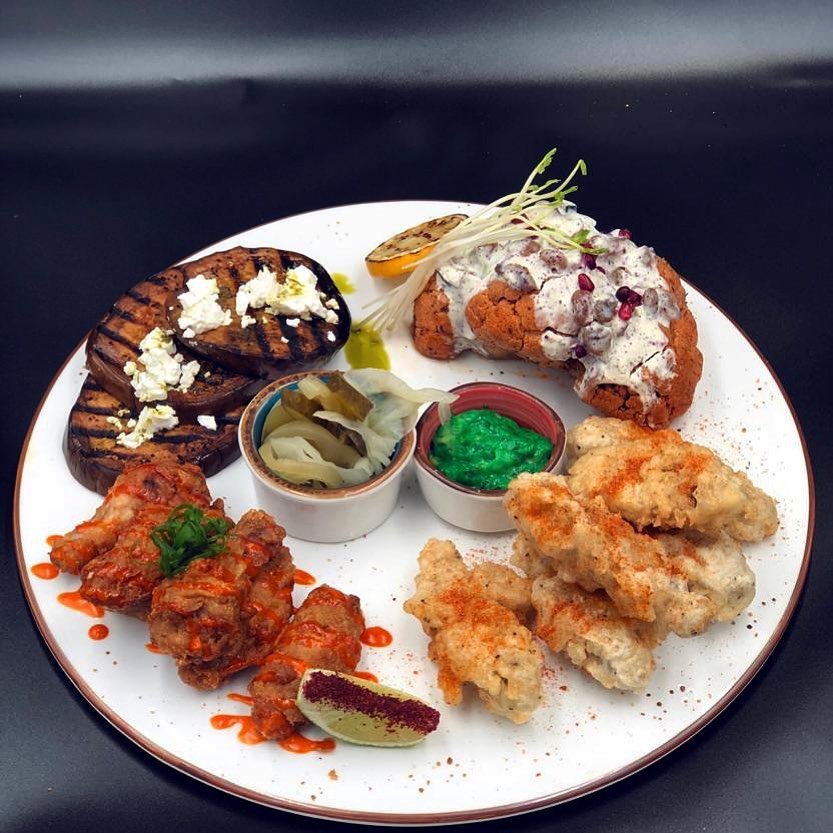 Chef's entree selection at Mint & Co.
Embark on a culinary adventure with the Chef's selection of entrees, including muscat fried okra, succulent chicken wings, smoked paprika cauliflower and grilled eggplant; before mains like slow-cooked saffron Spring lamb, aromatic long-grain rice, sultanas and nuts, served with cool garlic, mint and cucumber yoghurt dip.
Every table and piece of crockery has been handcrafted to provide an authentic dining experience at
Lillah
on Longueville Road in Lane Cove. With a name meaning 'beautiful night' in Arabic, Lillah celebrates all things from the Middle East; with archways, a feature skylight and exposed brick walls creating a space resembling a Turkish courtyard.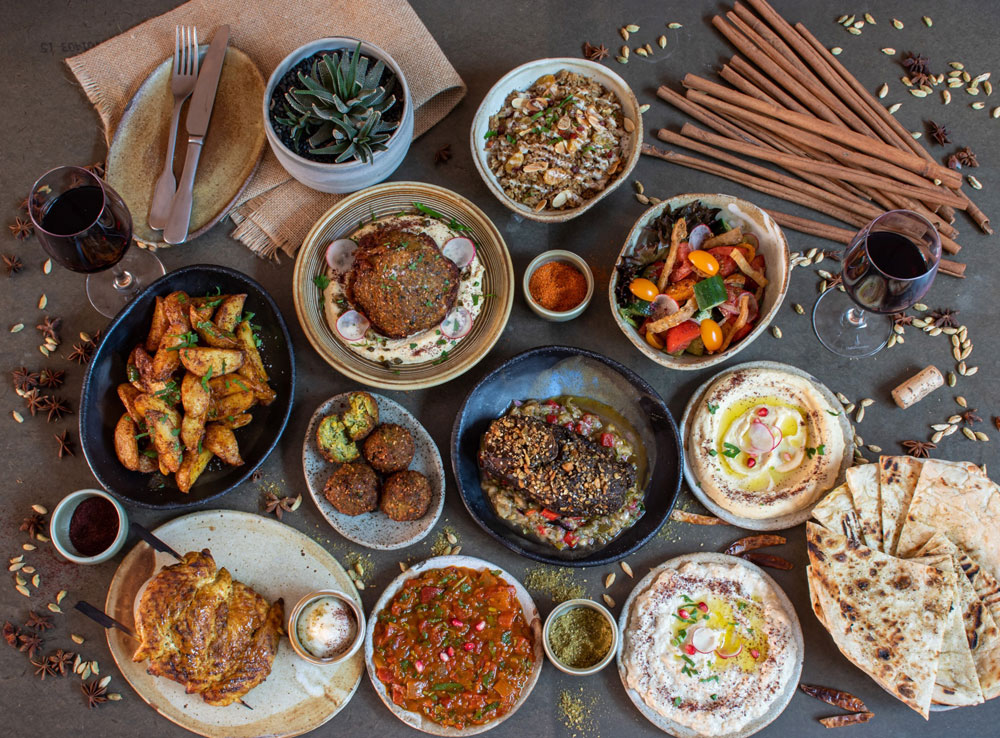 Plenty to share at Lillah.
Delve into a meze of a dip trio, bread, housemade falafels with tahini and salt, and Aleppo pepper squid - before chermoula beef rump, with char-grilled pumpkin, warm freekeh, garlic, capsicum, onion and labneh; or charcoal eggplant, muhammara, macadamia dukkah, fennel and herbs. Finish with Mahalabia – Persian figs, berries, sesame snap, meringue, rose and red berry reduction.
The mouth-watering aroma of char-grilled meat cooked over an open-flame entices diners into
Sahara Street Food
in The Ponds Shopping Centre, on the corner of The Ponds Boulevard and Riverbank Drive. This casual dining restaurant delivers a world of delicious, authentic and simple flavours from a Turkish and Mediterranean menu, think shish kebabs to pides and everything in between.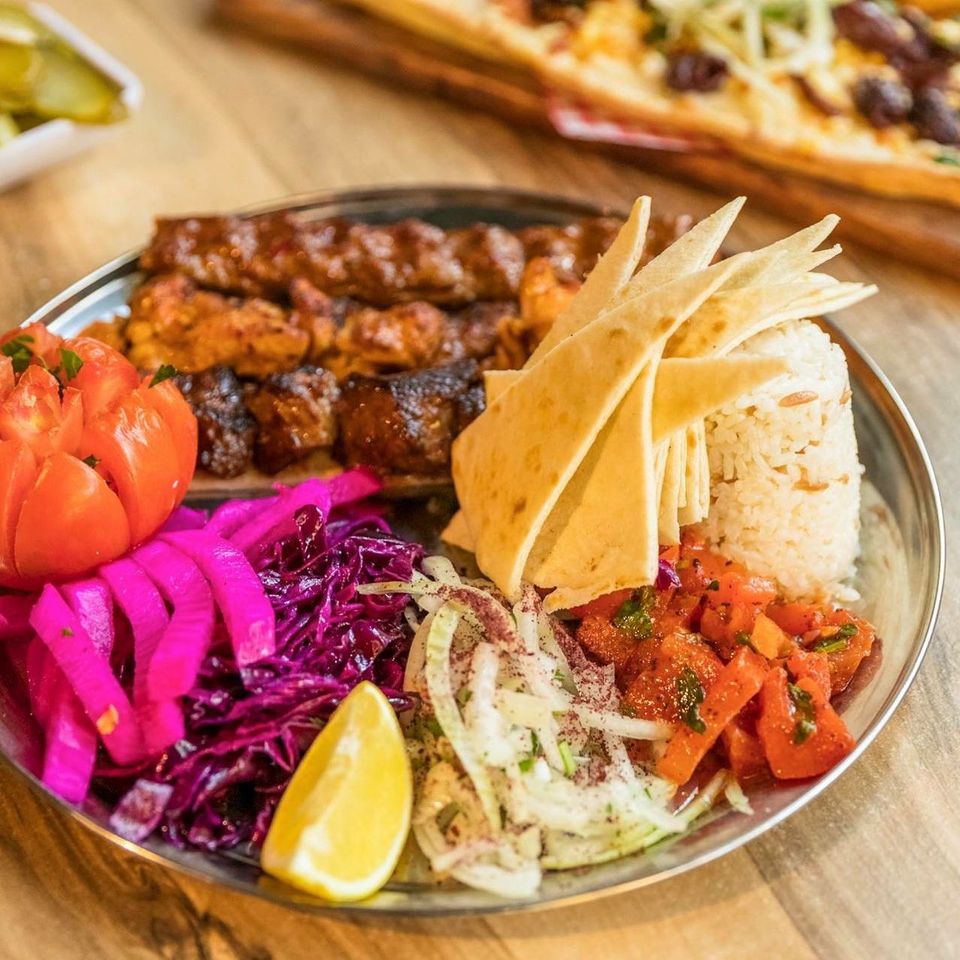 Sahara Street Food in The Ponds.
Wrap your hands around an Ottoman pide with spicy Turkish salami, egg, topped with feta and olives, or Marmari with tiger prawns, chilli, mozzarella and a kiss of garlic; then share a two-tier meat and char-grill platter with pilav rice, salata, lamb and chicken skewers, or a house specialty empire iskender kebab – thin slices of lamb, topped with salsa and yoghurt sauce.
Bringing the cuisine of Anatolia to Newtown,
Taste of Turkey
on Enmore Road serves up modern dishes, inspired by historic Turkish gastronomy. A moody interior vibe of exposed brick, neon signage, mosaic tiles and subtle lighting sets the scene for leisurely dining, over meze starters such as fried zucchini and eggplant, topped with yoghurt and special sauce.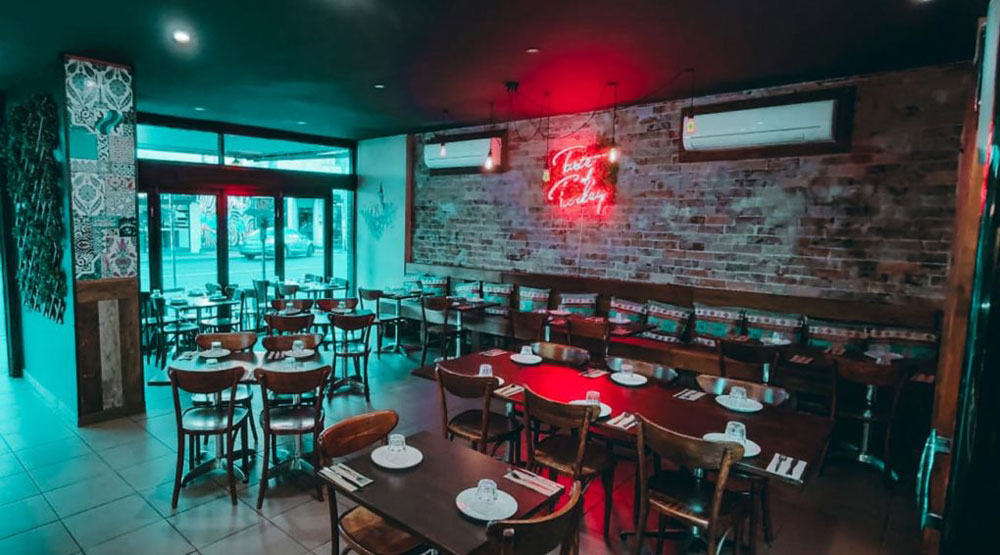 Laid back vibe at Taste of Turkey in Newtown.
Perhaps a guest favourite sucuklu pide with Turkish sausage, cheese, egg and parsley tickles taste buds, or char-grilled lamb cutlets, served on mashed potato, with mixed salad and dip; those looking to share can opt for a mixed grill platter with lamb, chicken, adana, kofte and cutlets, dips and bulgur.
Traditional dishes with an Australian twist keep Crows Nest diners returning to
Turka Café|Meze|Bar
on Willoughby Road. From breakfast to dinner and drinks, this casual eatery emits a cosy vibe with mosaic tiled tabletops, pendent globes and a well-stocked bar for a cheeky cocktail or two, such as a Turkapolitan or Turkish Delight.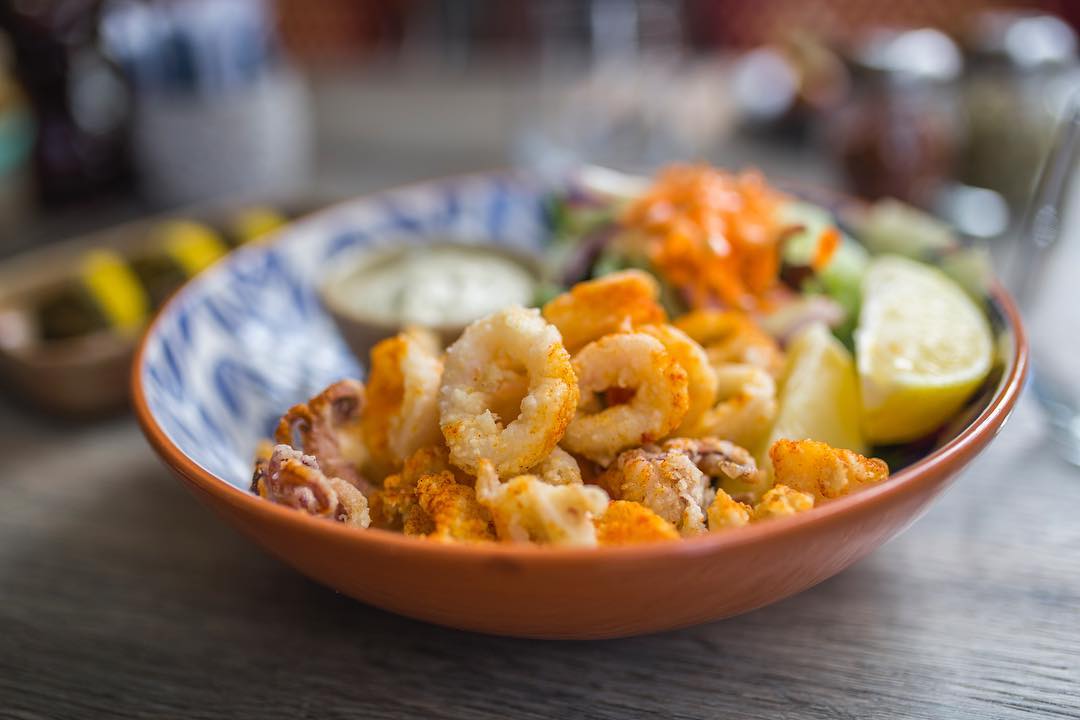 Turka's baby squid...enjoy with a Turkapolitan cocktail.
Early risers can enjoy dishes like scrambled eggs with Turkish feta, diced tomatoes, cucumber and mixed olives; while the later crowd delves into salt and pepper baby squid rings and tartar sauce, sides of tabouleh salad, deep-fried chat potatoes with garlic sumac olive oil and housemade cracked wheat rice pilaf.
For more tastes of Turkey, click on the regions below.