Ghostly greetings readers – we witch you a Happy Halloween!
Please park all brooms at the door as we prepare to eat, drink and be scary on this All Hallows' Eve. Don't be a scaredy-cat, embrace all things ghostly as black cats prowl and pumpkins gleam in homes around Australia.
We'll eat as soon as the children get here…with these gluten-free
witches legs cupcakes
, decorated with black liquorice boots on striped straws, sticking out of the top of the cakes.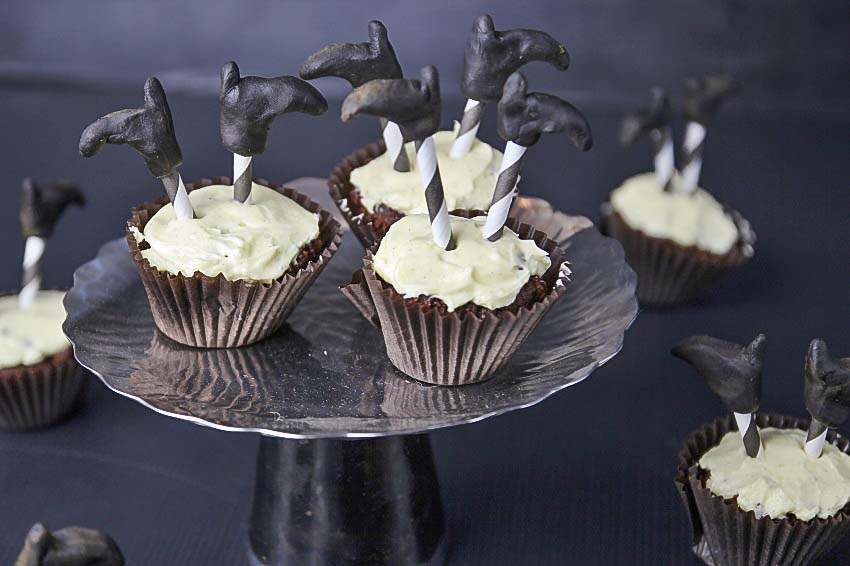 A fun recipe from
My Kitchen Stories
to cook with the kids as they prepare for an evening of trick or treating and much hocus pocus, these mortal morsels will disappear as quickly as a ghoul in the night.
For more Halloween recipes, click
here
.