One of my favourite styles of red wine is made from a blend of grenache, shiraz and mataro (aka mourvedre), shortened, obviously enough, to GSM. Sometimes, too, shiraz is majority variety.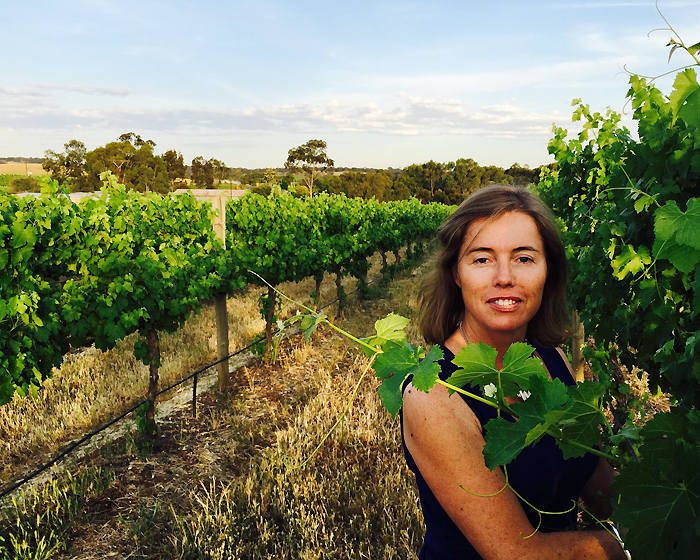 Natasha Mooney has named a brand after Walter, her possibly wrongly accused great-great-grandfather.
The style originated in France's Rhone Valley, and in Australia is really only made in the Barossa Valley and McLaren Vale, virtually the areas here that grow all three varieties.
The wines generally have a down-to-earth richness to them, and are usually earmarked by the heady perfumes of the dominant grenache component.
My wine of the week, The Thief? 2016 Grenache Shiraz Mataro, from the Barossa, fits the bill nicely, though it's still a very young wine in need of a few years cellaring to show the best of its potentially mellow, full-bodied richness.
It also comes with an appealing story about the origins of the brand's name.
Winemaker Natasha Mooney had a great-great-grandfather named Walter Mooney, who was an early settler in Melrose, the oldest town in South Australia's Flinders Ranges.
He was charged with stealing a neighbour's cow and slaughtering it with a herd of his own cattle. He was given four years hard labour, though he vehemently disputed the charge.
When he died some 50 years later he was excommunicated and disallowed a Catholic burial.
So, in honour of Walter, the slain cow and a 'stolen' religion, Natasha decided to create a label called simply The Thief? I guess we'll never know about Walter's innocence or guilt, but the story's a good one … and so is the wine.
Wine Reviews:
Catherine Vale 2016 Arneis ($20): Known as the "Little Rascal" in its native Piedmont, arneis is beginning to enjoy some popularity in Australia, and for good reason. It produces well balanced flavoursome dry whites such as this beauty from the Hunter Valley. I like its fresh, zesty, citrus-like finish and its biscuity, nutty middle palate.
Catherine Vale 2015 Heaven's Wonder Winifred Barbera ($28): Another variety from Italy's Piedmont, barbera has achieved high regard there and is getting lots of use in Australia, where its medium weight, fresh flavours and soft tannins are eagerly sought by winemakers. Like shiraz, it produces spicy dry reds with dark-berry flavours but, as with this one, they're a degree or two lighter and hence more versatile in terms of food matching.
Wine of the Week:
The Thief? 2016 Grenache Shiraz Mataro ($22): A solid dry red made by Natasha Mooney using her own Barossa shiraz and some grenache and mataro grown by one of her neighbours in the district's time-honoured bush-vine viticultural style. It's a spicy, perfumed dry red that will set perfectly with the last of the meaty, vegetable-packed cold-weather stews.