By Leigh O'Connor.
Only in Italy can there be a free wine fountain! Did you know the small town of Caldari di Ortona is home to a free wine fountain, which in non-pandemic times flows 24 hours a day with locally grown red wine?
What better way to celebrate
Festa Della Repubblica
– Italy's National day on Wednesday, June 2? This holiday is similar to Independence Day in the US and marks the official formation of the Republic of Italy after World War II.
Here are four more fun facts to make you fall in amore with all things Italian, plus five restaurants to celebrate with family and friends:
•Italians have been eating pasta since the 4th Century BC – evidence suggests pasta dishes date this far back after historians found paintings in a pre-Roman tomb thought to depict pasta-making equipment.
•More than 14 billion espresso coffees are consumed in Italy each year, made by one of 20,000 baristas. Many Italians also get their fix at home, with the average household consuming 37 kg of coffee annually.
•The world's smallest country can be found in Italy…spanning just 44 hectares, Vatican City is about one-eighth the size of New York's Central Park and is located in Rome. It is home to some of the world's most famous monuments such as St Peter's Cathedral and the Sistine Chapel.
•Prior to COVID-19, tourists visiting Rome would throw more than $4500 Australian of change into the Trevi Fountain every day. The tradition started from a local legend that if you toss a coin from your right hand over your left shoulder, you will return to Rome one day.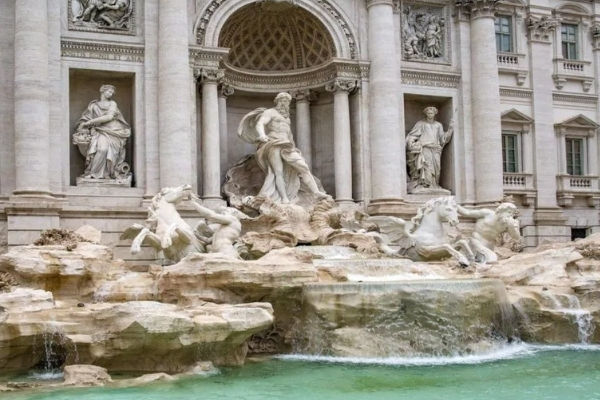 Rome's Trevi Fountain…before COVID, tourists would throw more than $A4500 of change into the fountain every day.
Offering traditional Italian dining and an exclusive vibe, head to
I Maccheroni
on Jersey Road in Woollahra on Wednesday for
Festa Della Repubblica
and chill out in surrounds of charming rusticity, with timber furniture and walls accented with navy cushioned seating and dark racks overflowing with an extensive selection of wine.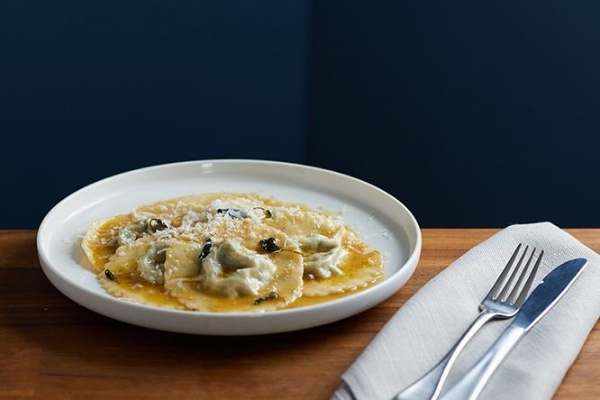 Try this recipe from I Maccheroni for spinach, Parmigiano Reggiano tortelli at home.
Michelin star trained Chef Marcello Farioli pairs classic Italian recipes with local produce in a modern, yet effortless menu; plating up a specially curated three-course National Day offering of gnocco fritto, prosciutto di parma, stracchino and cappelletti reggiani in bone broth. Those feeling adventurous can try Marcell's recipe for
spinach, Parmigiano Reggiano tortelli
at home.
There's a slice of Chef's heart on every plate served at
Buono Restaurant & Bar
on Como Parade West in Parkdale. This new bambino on Melbourne's Italian block oozes European charm from the cool green colour palette to black and white images of the Colosseum on the walls; while elegant dark wood table settings beckon for a meal to remember.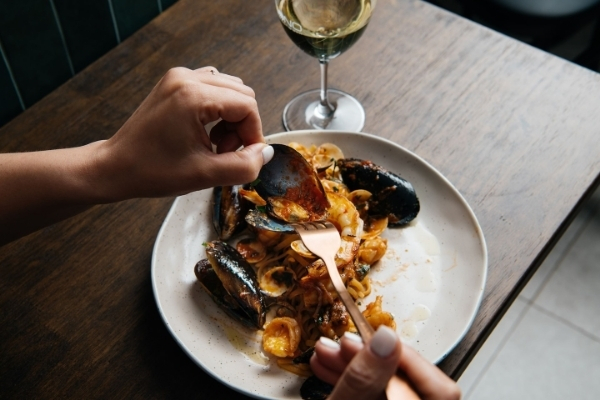 Buono Restaurant's seafood linguine in a crustacean Napoli sauce.
Celebrate on Wednesday or any night with entrees like Wagyu beef meatballs, four-cheese sauce and saltbush; before mains of seafood linguine in a crustacean Napoli sauce, with calamari, pipis, prawns, black mussels and a King prawn on top; best enjoyed with a glass of Visintini Friulano DOC, with hints of almond, apple and flowers on the nose and a dry, sour and fruity flavour.
Take in unparalleled views of the glistening Coral Sea and Marlin Coast from
L'Unico Trattoria
on Vasey Street in Trinity Beach. Nestled on the foreshore in an iconic North Queensland-style building, this family-run Italian seafood restaurant is the ideal place to soak up the sun and balmy sea breezes alfresco while perusing an extensive menu, stretching from breakfast until dinner.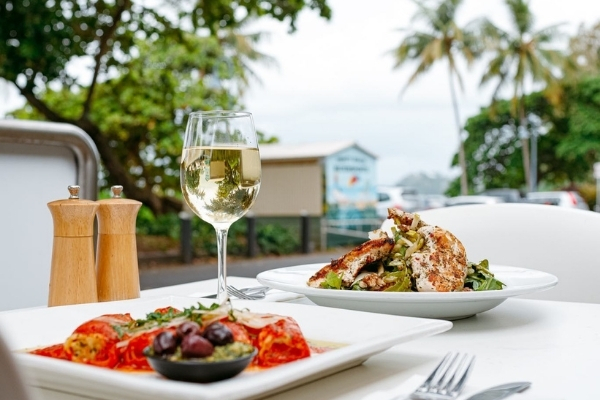 Foreshore Italian dining at its best…L'Unico Trattoria in Trinity Beach.
Expect succulent fresh seafood, hand-stretched pizzas and housemade pasta, alongside ice-cold beer, fine wine and cheeky cocktails; perhaps start your Italian celebration with lightly fried calamari, fresh from the Gulf, with rocket and chilli salsa. For the main, steak lovers are enticed by Bistecca – eye fillet, roast potato, tomato jam and pancetta – enjoyed with a glass of Shiraz.
Modern luxe meets industrial charm at
Balboa Italian
on Gold Coast Highway in Palm Beach. Guests are greeted by a towering red brick building, fitted out with charcoal black finishing, while indoors a moody vibe is created by hanging chandeliers, overflowing greenery, grand high ceilings, exposed metal beams, intimate nooks and private seating areas.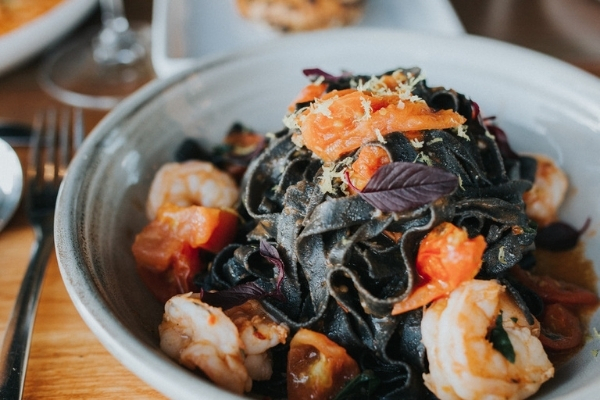 Balboa Italian's charcoal-infused fettuccine with prawns and lobster essence.
Expect an eclectic menu crafted from local sources, showcasing classic Italian techniques and unique dishes, plated with flair to match an equally abundant wine and cocktail selection; along with pizza to die for, delve into pasta plates such as fettuccine ai gamberi – charcoal-infused fettuccine, prawns, tomato, garlic, chilli, parsley, olive oil and lobster essence.
Find modern-day classic Italian restaurant
Cecconi's
in a basement on Melbourne's most famous city laneway Flinders Lane. Long a staple on the city dining scene, Cecconi's offers an elegant and relaxed ambience of white-clothed tables and glowing pendents; while the marble topped bar boasts an extensive selection of wines and spirits.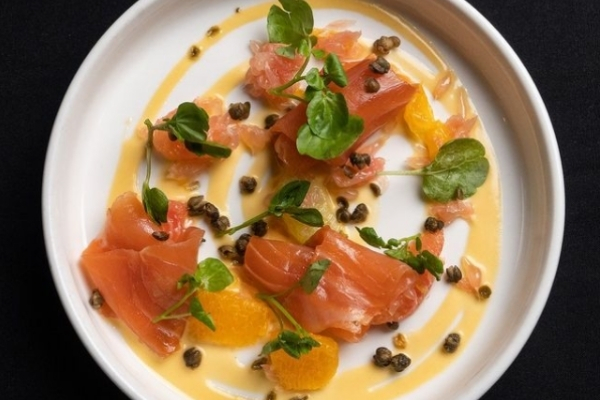 Campari-cured salmon, citrus salad, watercress and capers at Cecconi's.
Start indulgently with Campari-cured salmon, citrus salad, watercress and fried capers, or mushroom and fontina arancini and truffle mayo; moving on to mains such as potato gnocchi, Moreton Bay bugs, zucchini pesto, pistachio and pecorino, or veal cotoletta, green apple, Savoy cabbage and parsley salad.
Still seeking the perfect Italian dining destination, click
here
for more restaurants near you.