By Leigh O'Connor.
We all love a good story…especially when it involves murder, mayhem and debauchery!
Did you know many of Australia's dining destinations have an unruly reputation and dark past? From brothels to prisons and mass murderers, there are many venues around the country with a secret that proved deadly.
Here are five places to dine where you may find yourself in ghostly company: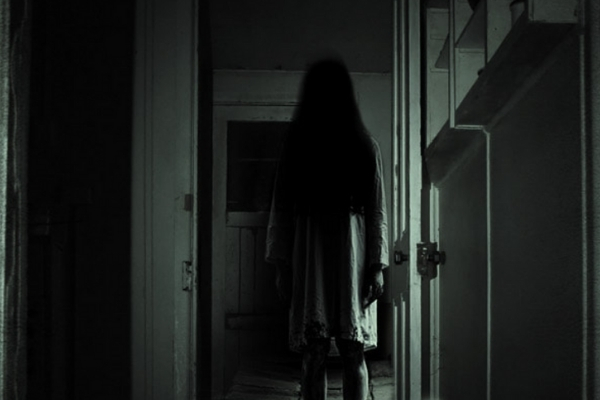 Q Station Sydney, tread the path of haunted souls.
Q Station Sydney
– a hidden gem located at North Head on the shores of Sydney Harbour in Manly, this hotel and restaurant has a grim past, used to isolate immigrants who had been exposed to potentially deadly infectious diseases. Tread the path of haunted souls…
During its 150-year history, close to 600 people met their end here and according to reports – many have never left. The original buildings that still stand are said to house an array of spirits with hundreds of spooky encounters documented – objects moving without explanation, guests snapping apparitions on camera and visitors becoming unwell for no apparent reason.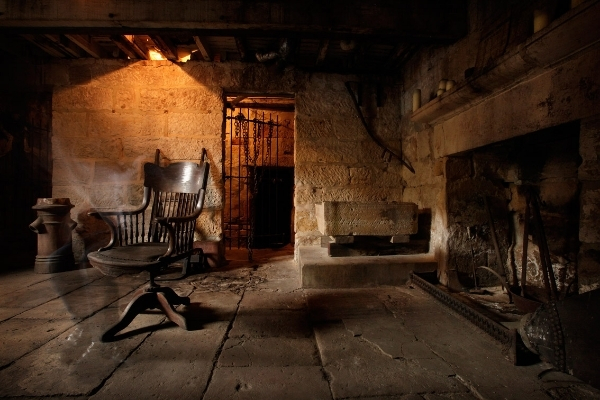 The Hero of Waterloo's infamous cellar where drunk young men disappeared in the night.
The Hero of Waterloo Hotel in the Rocks
– there is an enduring legend that a secret tunnel running from the cellar of the hotel to the harbour was used for rum smuggling and involuntary recruitment of sailors. An unknowing young man might find himself drunk at the bar, dropped through a trapdoor into the cellar and dragged through the tunnel to wake up aboard a clipper.
There's also a ghost who wanders the upper floors of The Hero – it is rumoured in 1849, publican Thomas Kirkman pushed his wife Anne down the stairs to her death. She now frequents the functions rooms, moving chairs to face the fireplace and in the middle of the night classical music can be heard coming from the piano in the bar.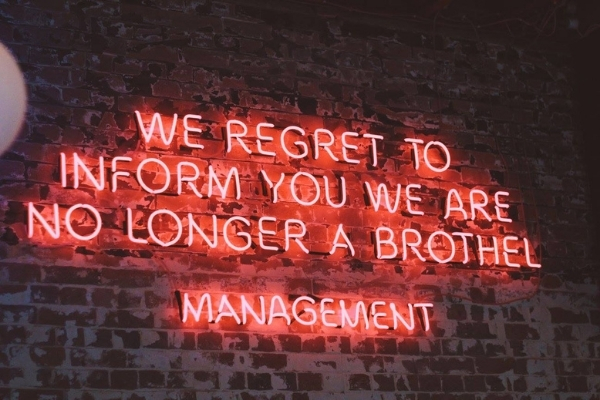 Les Bubbles…a former brothel, illegal casino and bath-house.
Les Bubbles
– while this Parisian steakhouse in Fortitude Valley is no longer a brothel, illegal casino and bath-house, there are still reminders of the building's colourful history pinned to every wall. Curious diners can head downstairs to the bath-house for a few drinks, where there is an empty 15-person spa bath and enough booze to fill it 20 times over.
Drenched in sordid history, the spirit of the notorious bath-house lives on as a pre-dinner drinks destination and one of the most unique functions spaces Brisbane has to offer.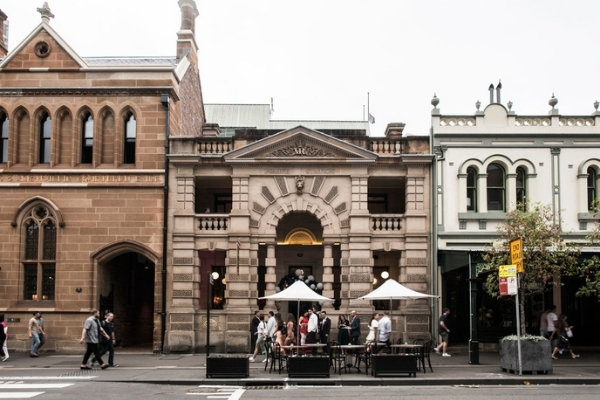 Former Sydney police station Sergeant Lok now serves modern Asian fare.
Sergeant Lok
– the prison cells have been converted into private rooms, where you can dine on salt and gunpowder squid and sausage rolls stuffed with lap cheong at this modern Asian restaurant, housed in an historic sandstone building, which was formerly the old police station on George Street in The Rocks.
Lui Lok was a corrupt policeman, who terrified Hong Kong in the 1960s and 70s and was dubbed the '500-million-dollar inspector.' The restaurant takes his name as a nod to the rich colonial history of Chinese settlers in Sydney and the association they had with police officers at this station, close to the location of the city's first Chinatown.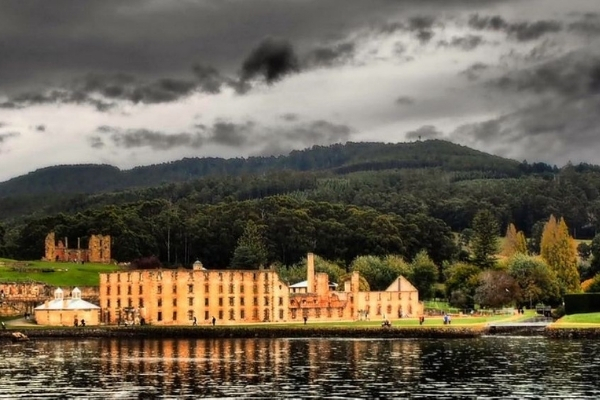 Port Arthur Historic Site…home to convicts and Australia's worst massacre in 1996.
1830 Restaurant & Bar at Port Arthur Historic Site
– the story of Port Arthur is one of many people, places and moments. Over its long history, it has been a place of hardship and punishment, opportunity, murder and is now one of Australia's most important heritage destinations, where our colonial story is written in stone and brick.
This former penal settlement became the scene of Australia's worst massacre in post-colonial history in 1996, when Martin Bryant murdered 35 people and wounded 23 more, before being captured. He is currently serving 35 life sentences, plus 1035 years without parole, in the psychiatric wing of Risdon Prison in Hobart.