By Abby Thompson
I still had a fair amount Bailey's left over frommaking a batch a while agoand also wanted to play around with freezing up boozy popsicles to battle the heat. I could have made cocktails for weeks, but really, I'll take my booze in frozen form as long as the humidity is reaching unfortunate proportions.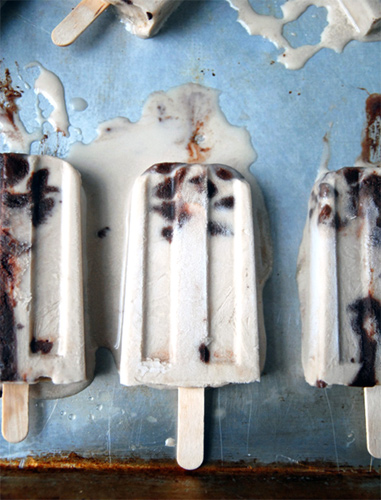 Conclusion: Say yes to boozy pops! The key is to make sure the ratio of alcoholic liquid to non-boozy liquid is enough to ensure a solid freeze. If too much creamy booze is involved, the pops melt too fast to enjoy. If not enough booze is involved, the flavor falls to the wayside and the result is just a frozen milk cube. To offset the boozy popsicles I decided to drop in a shot of fudge in each and ohhh yes we are talking now. Fudgy boozy heaven, is there really any other kind?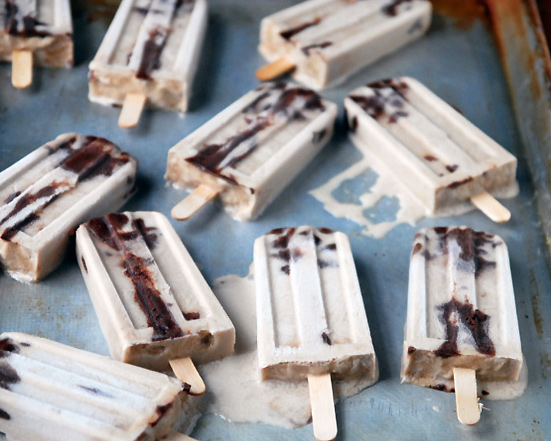 Irish Creme Fudgesicles
Ingredients
2 cups Bailey's Irish Creme
3/4 cup almond milk
1 teaspoon vanilla
For fudge
1/2 cup chocolate chips
3 tablespoons almond milk
Method:
Whisk together Bailey's, almond milk, and vanilla in medium sized bowl. Set aside.
Combine chocolate chips and 3 tablespoons almond milk in small microwave safe bowl. Microwave for 30 seconds, stirring and microwaving in 10 second increments until melted.
Pour Irish Cream mixture into popsicle molds, distributing evenly.
Drop about 1 teaspoon of fudge into each popsicle, allowing to drip into creme mixture. As the popsicles melt, the fudge will float throughout them.
Freeze for at least 6 hours or overnight, running warm water over molds to loosen popsicles.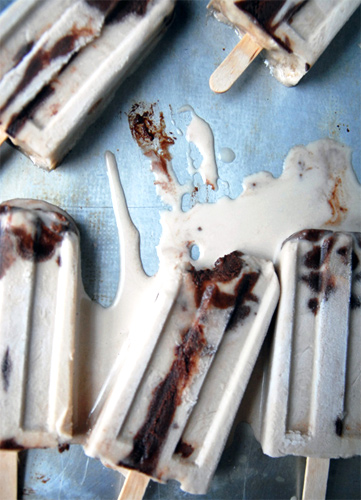 Photography copyright of Abby Thompson.
Follow Abby's blog, 'The Frosted Vegan' for more delicious recipes like this.