Baklava – that rich, sweet pastry made from layers of filo, filled with chopped nuts and held together with syrup or honey – is a Middle Eastern dessert staple and considered the ancestor of strudel.
Come Tuesday, November 17 this deliciously naughty treat takes centre stage as we celebrate National Baklava Day. Usually served at room temperature, baklava can be cut into a number of shapes for serving, usually in small portions because of the richness of the filling and syrup.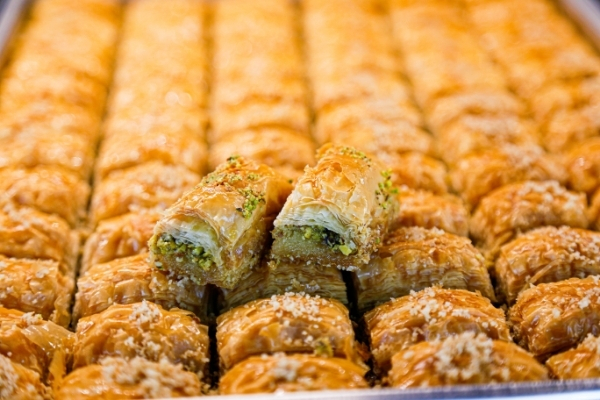 Did you know that not only was it served to royalty, baklava was probably created in the imperial kitchens of the Topkapi Palace in Istanbul? The Sultan presented trays of baklava to members of his household troops and bodyguards during Ramadan, in a ceremonial procession called the Baklava Alaya.
The largest baklava recorded weighed 513kg and was made in Ankara in Turkey in March 2018 during the Ankara Gastronomy Summit; while we don't expect you to go to those lengths to celebrate, why not treat family and friends to a plate come Tuesday.
So sweet but so delicious, this recipe for
macadamia baklava
soaks up the heavenly flavours of honey and cinnamon in this adaptation of a traditional Middle Eastern dessert. It's up to you how many layers of filo pastry you use, just make sure to leave it to cool completely (preferably overnight) for the syrup to sink in.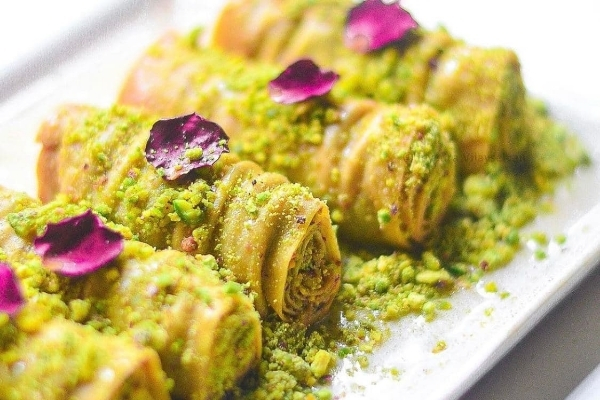 For more Middle Eastern recipes, click
here.