How did Reese eat her ice cream? Witherspoon!
First celebrated in 1932, National Strawberry Ice Cream Day on Friday, January 15 is the time to indulge in everyone's favourite dessert without any guilt.
Did you know 'iced' cream was first served in the White House in the early 1800s? Huge chunks of frozen river ice were stored in the basement vaults, covered in hay to keep them from melting.
But ice cream dates back much further…Alexander the Great (356 BC-323 BC) was known to have love snow-flavoured strawberries with nectar and honey.
Strawberry ice cream is generally made by blending fruit, or flavouring with eggs, cream, vanilla and sugar; food colouring is often used to give it the pink, or light red hue.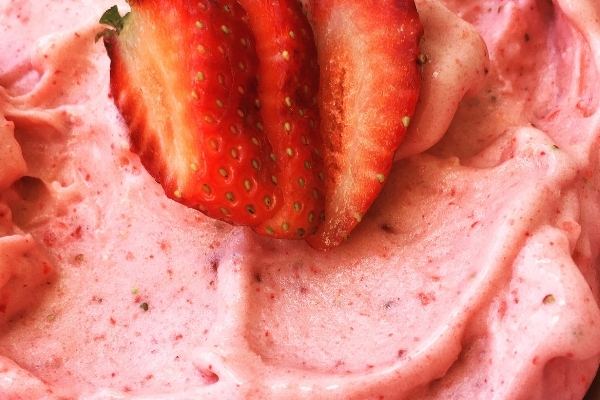 We asked
Alimentary's
Alison Wright to create a healthy recipe to celebrate come Friday, so everyone can enjoy a bowl no matter their dietary requirements.
Her delicious and nutritious
strawberry ice cream
provides all the goodness of fresh fruit! Easy to make with very few ingredients, this ice cream is a perfect dessert for the whole family.
What's even better is that it contains:
•no saturated fats
•no added sugar
•no additives, colourings, or preservatives
It simply contains fresh fruit and real ingredients which provide valuable nutrients to support our health. It's even vegan friendly!
There's plenty of opportunity to change the recipe to experiment with your favourite flavours - simply use frozen bananas as the main ingredient.