By Leigh O'Connor.
What kind of dog does Dracula have? A bloodhound!
Anything is paws-ible when you have a dog…the undeniable love you receive from your fur baby can't be beaten.
Come Tuesday, March 23 it is time to celebrate National Puppy Day with a visit to your local pet-friendly eatery for a barking good puppycino – here are six of our favourites to hang out with your four-legged friend: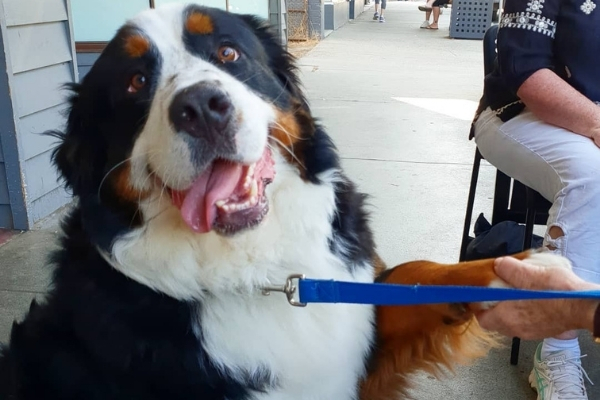 Tongues wag at The Eatery Tecoma.
Pay a visit to
The Eatery Tecoma
on Burwood Highway in the Dandenong Ranges with your fur baby on Tuesday and get a free puppy treat with any purchase. Put whatever you had planned on paws and head to this café to chill out on the deck with a view that can't be rivalled; or head indoors where cabinets overflow with temptations, potted greenery, timber flooring and cosy table settings invite lingering with family and friends.
Chomp your way through a breakfast quesadilla, with scrambled eggs, smoked ham, Mexican cheese, salsa and guacamole, while the lunch crowd goes barking mad for a smoked chicken salad, with rocket, feta, cranberries, nuts, seeds and zesty lemon dressing.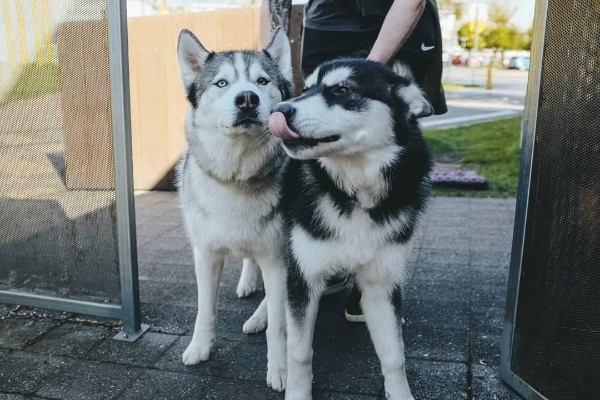 Pooches are always welcome at Blue Café Inc.
Our canine friends are always welcome at
Blue Café Inc
on Invermay Road in Launceston. Located in the middle of Inveresk Railyards and housed in a former power station, this café attracts not only local Mums, prams and pensioners, but also students and sports-minded diners, ready for a coffee and bite to eat after hitting the nearby running track.
Settle in with man's best friend and a breaky plate of smoky baked beans, maple glazed slab bacon, poached egg, feta and sourdough; or walk by later with your pooch for a pulled lamb burger, with cos lettuce, Swiss cheese, onion relish, seeded mustard, onion rings and thick-cut chips. Chocolate mousse appeals as a sweet finish…just don't feed any to Fido!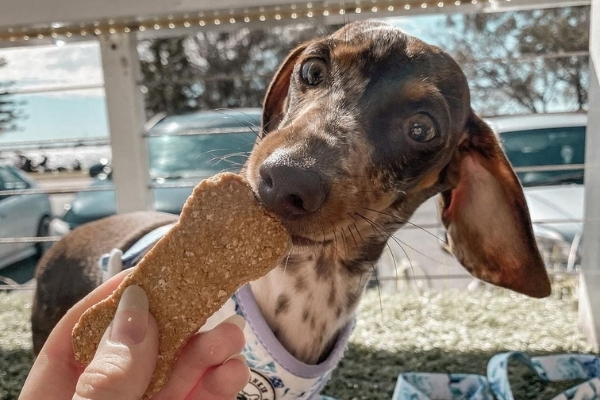 Special treats await at Café Catalina.
Unwind at iconic
Café Catalina
in Southport's Broadwater Parklands, where hounds are always greeted with a special treat. Nestled near the Gold Coast Aquatic Centre and on the water's edge, this casual venue invites chilling out at umbrella-shaded tables with pooch at your feet, while soaking up balmy breezes and perusing a Mod Oz menu of local favourites.
Early risers wag their tails for plates of white bean, pork belly and chorizo cassoulet, poached eggs and sourdough toast; while later diners' tongues hang out for dishes like steak au poivre, green peppercorn sauce, beans, fries and a side of iceberg lettuce, ranch dressing and Parmesan, washed down with a glass of red.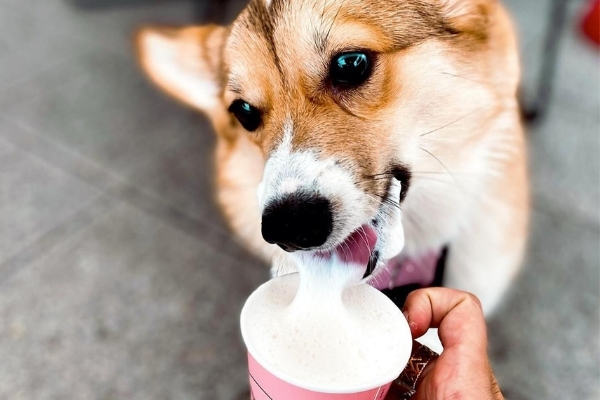 Puppycinos at Fork and Spoon.
Meadowbank locals say ruff to balmy breezes and river views at pet and family-friendly café
Fork and Spoon
on Bowden Street. This eatery is all clean lines with polished concrete floors, tiled counter and blond wood table settings, while the alfresco area is ideal for dawgs of all kinds as you linger over a cup of Joe, after dropping the kids at school.
With halal options on the Middle Eastern-inspired menu, bark your day with Jimmy's big brekkie – free-range eggs, Portobello mushrooms, lamb kafta skewers, grilled halloumi, confit truss tomato, beetroot hummus and labneh, served with Turkish bread. Roll over later for a Korean fried chicken burger, housemade spicy sauce, slaw and tomato, served with hand-cut chips.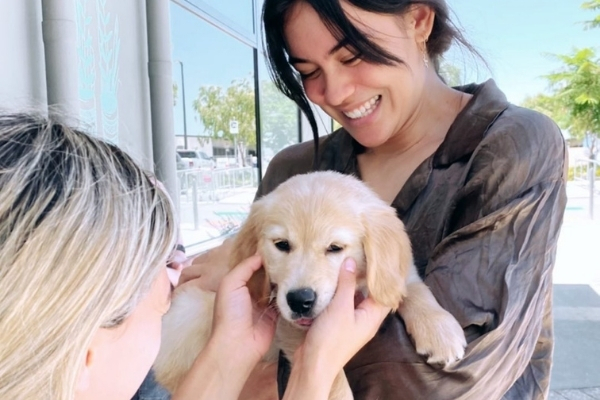 Canine-conscious café Brother of Mine.
Positive vibes and high fives are on the menu at community-focused Baldivis café
Brother of Mine
on Makybe Drive. Nestled in the Baldivis Square Shopping Centre and canine-conscious, this neighbourhood eatery is a collective of like-minded people brought together by shared values, passions and perspectives, in rustic surrounds of recycled timber boxes and striped alfresco couches.
Chase your tail for treats like avocado, whipped feta, beetroot relish, sprouts, poached eggs, toasted grains and sourdough; or go barking mad for hand-stretched, wood-fired pizza slices such as Cheeseburger – minced beef, provolone, white onion, burger sauce, pickles and iceberg lettuce – best washed down with a bowl of Salomon Estate Shiraz Cabernet.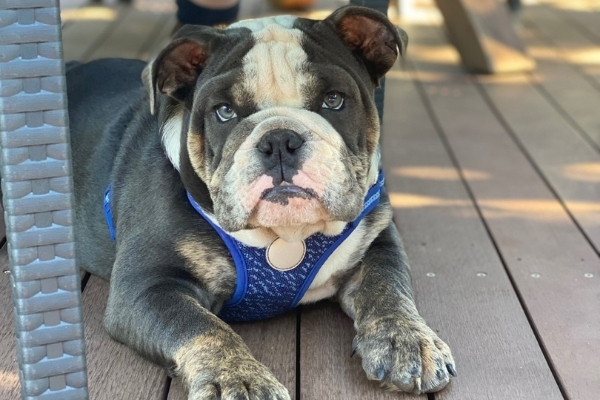 Terrier into Sevenhill Hotel with your pooch.
The outdoor dining area lawn is perfect for pooches to join you for a meal at
Sevenhill Hotel
on Main North Road in Sevenhill. With a country heart and warm traditional design, this community-minded pub aims to be the hub of action for locals, visitors and canines alike; combining wining and dining in peaceful Clare Valley surrounds.
Terrier into starters like housemade duck spring rolls, ginger dipping sauce and hokkien noodle salad; before howling for mains like sous vide kangaroo fillet, spice eggplant puree, pearl couscous tabouli, charred asparagus, pumpkin crisps and red wine jus. Classic pub grub choices like ale battered flathead, slaw, rosemary and garlic fries and tartar sauce will get tails wagging.
For more pet-friendly venues near you, click
here.