By Leigh O'Connor.
A hamburger is a universal food that brings people together and is loved by everyone. No matter what's between your buns on Saturday, May 28 – we'll all be celebrating National Hamburger Day with our favourite!
Did you know during World War I, the US Government tried to rename hamburgers as 'liberty sandwiches'?
Here are four more fun facts about burgers and five joints to indulge your cravings on Saturday:
•The largest hamburger in the world weighed 1164.2 kg and was made by six Germans in Pilsting on July 9, 2017. It had three meat patties, tomatoes, lettuce, cucumbers, onions, hamburger sauce and a gi-normous bun.
•Americans consume around 13 billion hamburgers a year, enough to circle the Earth 32 times.
•The Big Mac was first introduced in 1968 and sold for 49 cents American.
•PETA (People for the Ethical Treatment of Animals) once offered the town of Hamburg in New York, $US15,000 to change its name to Veggieburg.
It's burger o'clock somewhere in the world…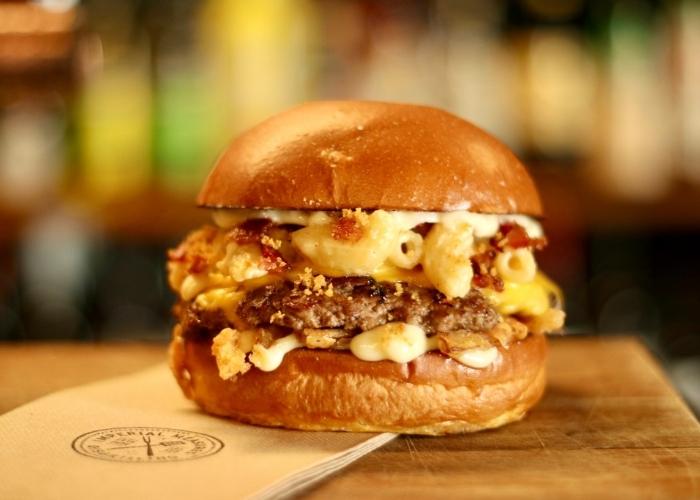 Devour a mac stack burger while watching gin being distilled at Imperial Measure Distilling.
Pleasing the palates of a thirsty and hungry world with exceptional booze and burgers,
Imperial Measures Distilling
on West Thebarton Road is the place to head for a meal with mates in Thebarton. Watch award-winning gin being distilled in rustic surrounds; then devour a mac stack burger, with smash patty, macaroni and cheese, bacon, cheddar, fried onion and truffle aioli…comfort food at its best!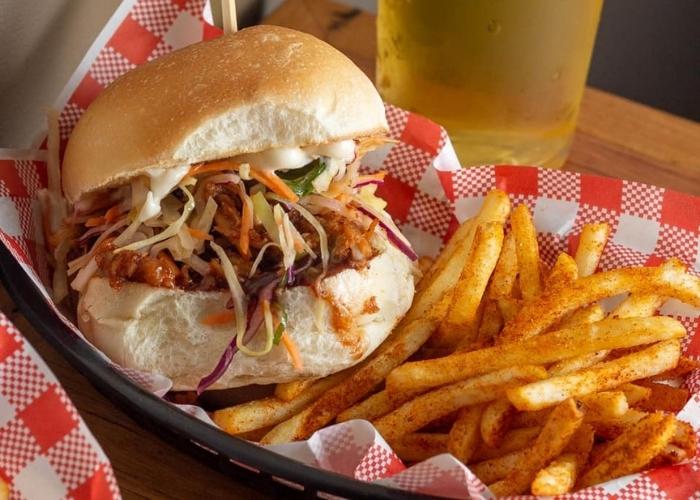 Drop by The Thornbury Local on Saturday for a burger and beer to celebrate with mates.
Celebrate National Burger Day at
The Thornbury Local
on High Street by wrapping your hands around a Royale with cheese – double beef patty, American cheddar and secret house sauce, on a housemade bun. Creating a community feel inside, entertainment can be found most nights of the week, from live music to pop trivia and open mic nights with plenty of space to unwind, whether sinking into a couch, kicking back in the beer garden, or perching at the bar.
No visit to Warrnambool is complete without chowing down on an iconic burger from
Kermond's Hamburgers
on Lava Street – once you do, you'll always come back. Delivering delicious fast food to locals since 1949, everything is done by hand at Kermond's, from cutting the onions, bacon and lettuce to measuring the meat and washing the vine-grown tomatoes.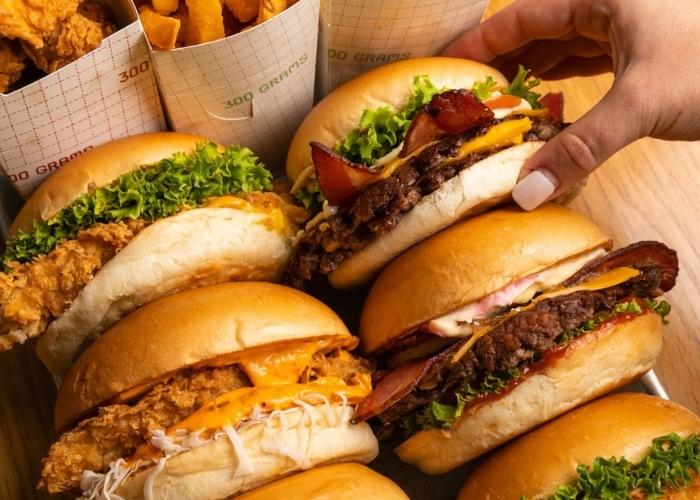 Find the burger of your dreams at 300 Grams in Coburg and Northcote.
Coburg burgerholics head to
300 Grams
on Gaffney Street to find the burger of their childhood dreams waiting on the plate. Sister venue to 300 Grams in Northcote, this fun and funky fast-food joint rocks a bright orange façade and serves burgers inspired by the owner's childhood memories of Clifton Hill McDonald's – stop in on Saturday for a beef 'n' bacon, with cheese, tomato, lettuce and mayo.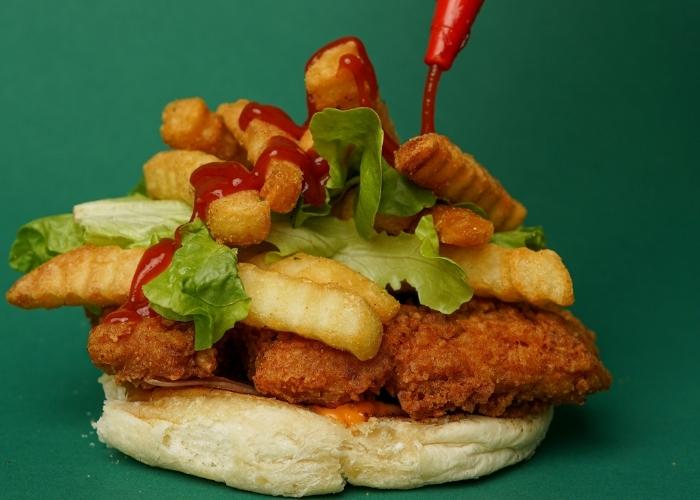 Hip plant-based burgers are on the menu at Green Burgers…
Californian inspired, Melbourne born head to
Green Burgers
on Smith Street for crave-worthy monstrosities using only the bounty of the soil. If you are looking for squeaky clean green cooking, this isn't the place – it's all plant-based but definitely not boring, there's a nip of hip and a leap in thyme, resulting in a pan-seared burger without the crime.
For more burger stops near you, click
here
.