By Leigh O'Connor.
What do you call your Mother's angry French sister? Your croissant!
Start Saturday, January 30 with a warm and flaky pastry and caffeine fix from your favourite coffee spot to celebrate National Croissant Day - make sure there's plenty of butter, or spread of choice to accompany one of the globe's most loved pastries.
Known for its crescent shape, this delicious French treat is usually made from puff pastry, layered with butter, folded and rolled into shape; then glazed with butter and baked.
Here are four fun facts you probably didn't know and four places to enjoy your favourite croissant:
•The original croissant was called a kipfel and originated in Austria in 1683 to honour the Austrian victory over the Turks. It was modelled after the crescent on the Turkish flag.
•The croissant became the French national product in 1920.
•It started as a luxury product, but by the end of the 19th Century, it was considered middle class as the rich preferred a good brioche.
•Before the modern croissant, puff pastry was used as a garnish or shell, not to eat on its own.
Stirring up the Adelaide pastry scene,
Mascavado
on Hutt Street brings all things patisserie to the heart of the city, including its iconic croissant choices; making this modern café, located in an old bank building, the ideal spot to celebrate on Saturday, January 30.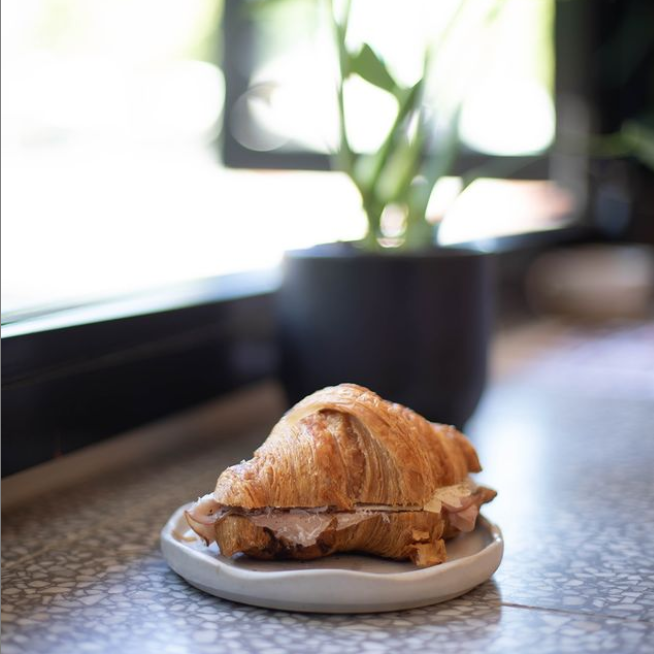 Mascavado's classic ham and cheese croissant.
Perhaps a classic ham and cheese croissant takes your fancy, while sweet-tooths opt for choices such as a pear and ginger Danish, pain au chocolate, or cinnamon scroll; washed down with an iced coffee. Don't forget to take home a treat for later, like mascarpone and Moscato choux, or spelt carrot cake.
Follow the aroma of freshly baked croissants and banana bread to find
Park Lane Café
on Clarendon Street in South Melbourne. A steady hum of trams roll past this café, where a humble brick shopfront opens up to a cosy setting of wooden tables with happy patrons sipping warm cups of Five Senses coffee.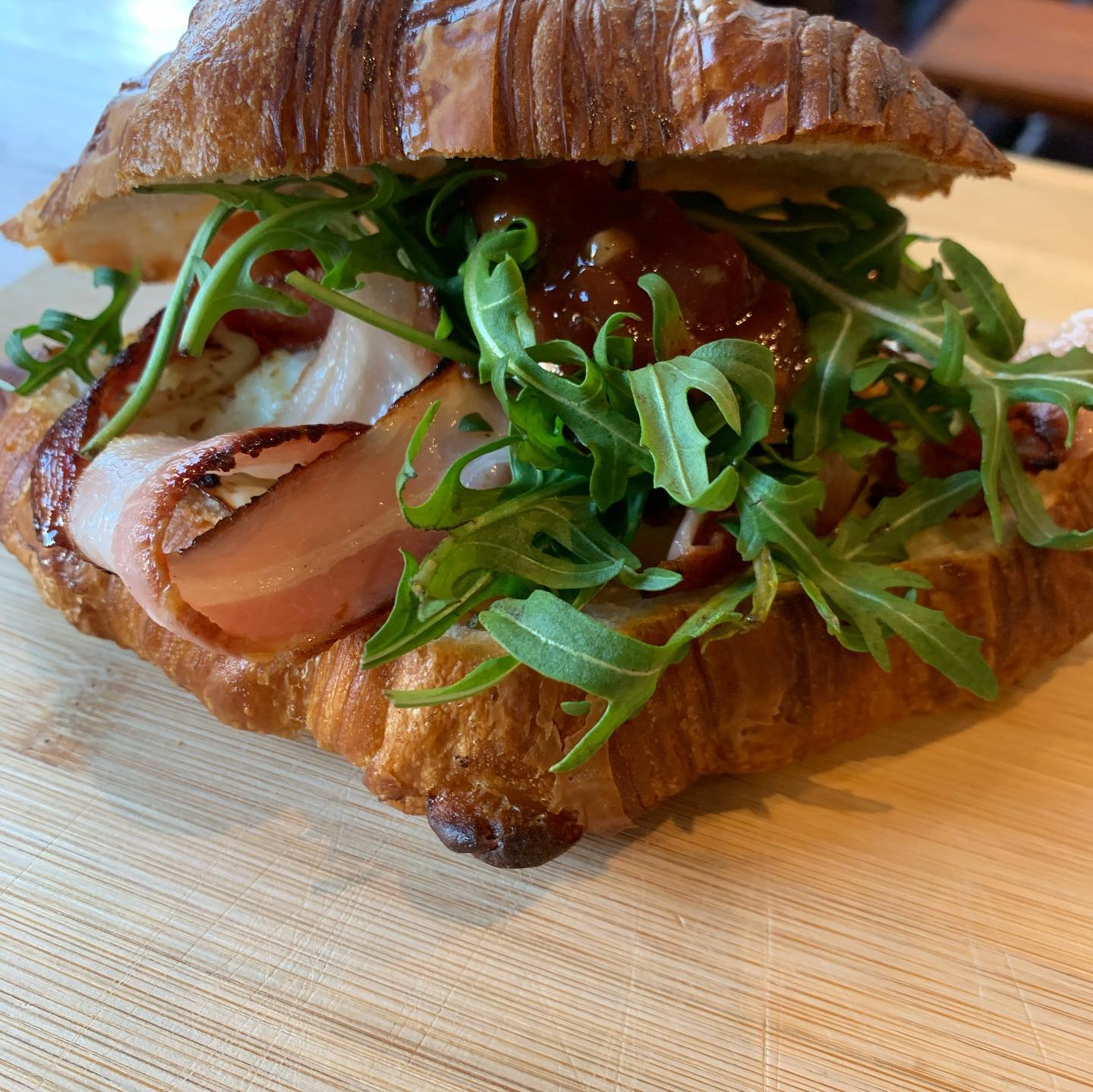 Park Lane Cafe's breaky croissant.
While listening to a repertoire of vinyl tunes, tuck into freshly baked Nutella and banana croissants, or breaky options of curried scrambled egg and bacon; drop by later and wrap your hands around a New York Reuben-style toastie, best enjoyed with a freshly squeezed juice, or green smoothie.
Plant-based coffee shop
Sibling
on Gilles Street in Adelaide's CBD is the place to head for a vegan croissant and brew to celebrate on Saturday. Grab a plain, almond or custard flaky pastry and settle in for a catch-up with friends at this minimalist eatery, with a strong focus on sustainability, minimising wastage and keeping a tight carbon footprint.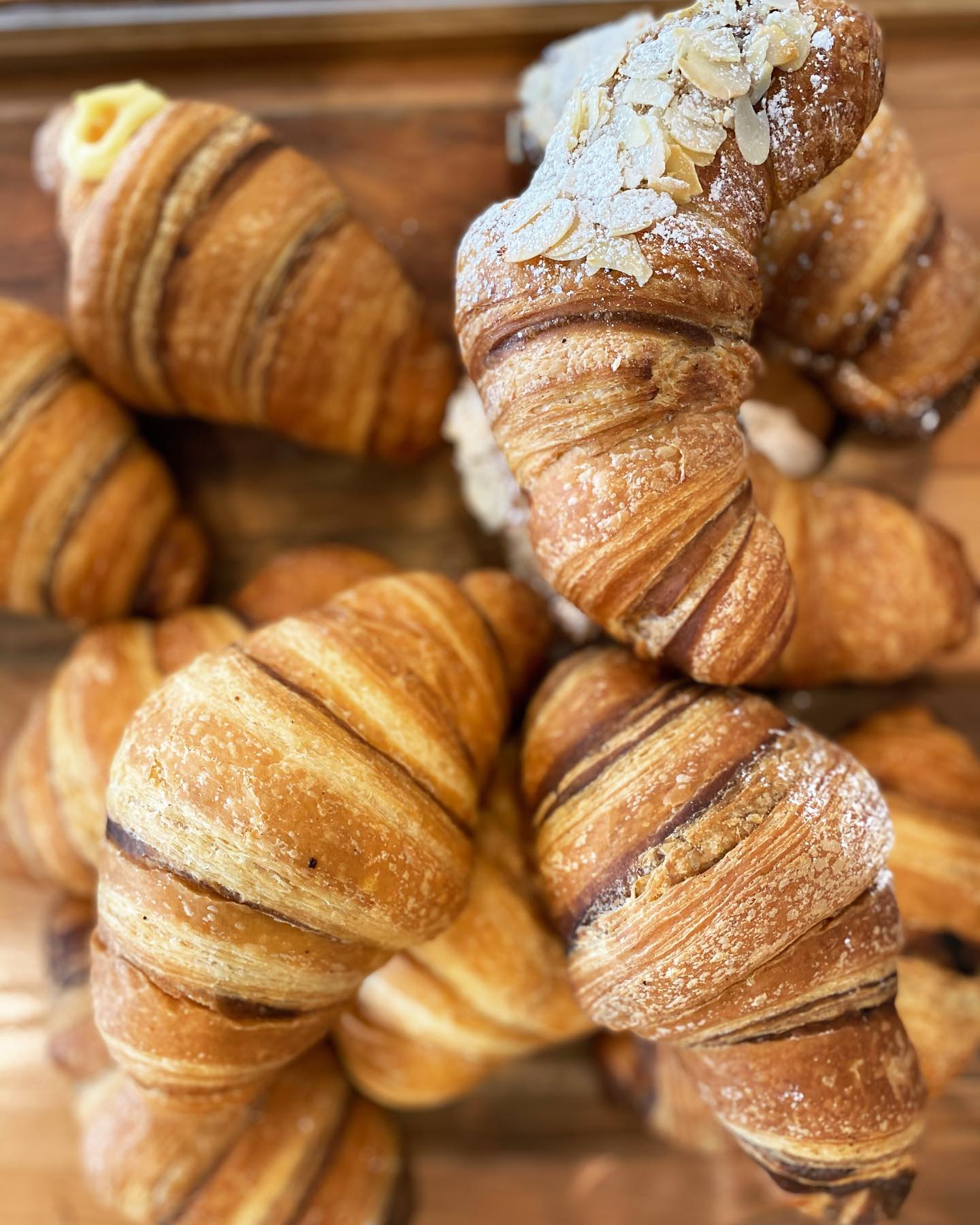 There's plenty of pastry to choose from at Sibling.
If you want a straw, you'll have to ask and if you bring a keep cup there's a discount on your coffee of choice; alongside breaky plates of pickled oyster mushrooms, black garlic mayo and fried onion pangrattato, on sourdough, or a vegan bagel with avocado, relish, hash brown, pickles and rocket.
Bringing a little slice of Paris to Ferguson Street, pop by
Williamstown Pastry Bar
for all things French and pastry, including a signature almond croissant. This new destination beckons passers-by with cabinets overflowing with pastries, Danishes, doughnuts, gourmet pies and artisan breads; all made with the finest French butter.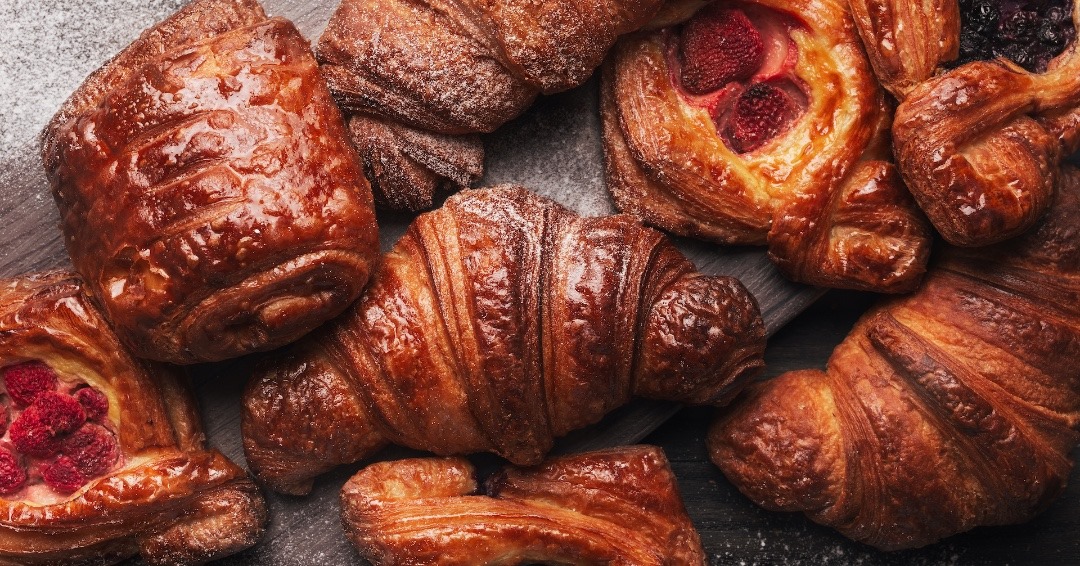 For a slice of Paris head to Williamstown Pastry Bar for all things flaky.
Perhaps bite into a housemade beef pie, encased with flaky and crispy butter pastry, still warm and straight from the oven; while for the special occasion take home the Pastry Bar's salted caramel tart, with pate sable, caramel, fleur de sel and Belgium dark couverture.