Waffle lovers rejoice! A range of wonderful and wacky waffle fusion dishes are available at a restaurant near you to celebrate National Waffle Day.
Deliveroo
and select restaurant partners are offering exclusive waffle dishes until Sunday, March 27 to help you indulge.
As one of life's greatest pleasures – whether drenched in syrup with melted ice cream, or enjoyed with some good ol' fashioned fried chicken – waffles are the highlight of any meal time and can truly transport you to the streets of Belgium.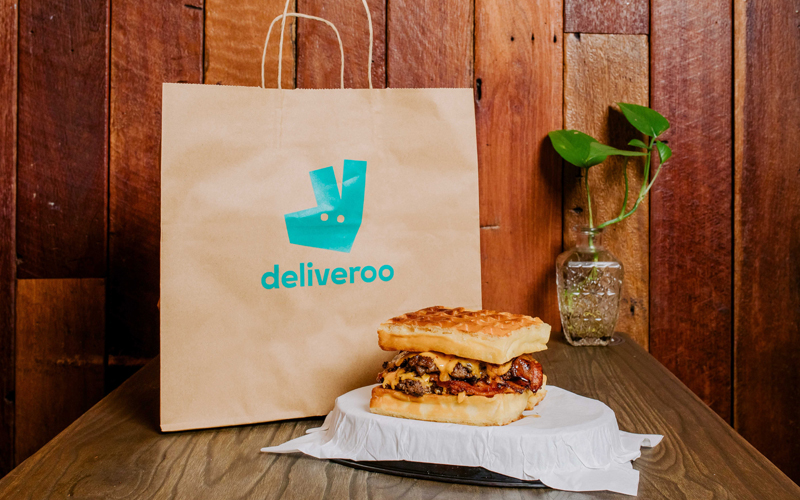 In honour of this versatile of dish and its very own dedicated day, Deliveroo has collaborated with restaurants across the country to bring Aussies a limited-edition range of waffles.
Waffles will be dominating Deliveroo menus across Sydney, Melbourne, Brisbane and Adelaide – whether you are a notorious bruncher, need an afternoon pick-me-up, or favourite late-night snack, Deliveroo is at your service.
Melburnians can indulge in mouth-watering loaded waffles, drizzled in Kinder Bueno, at
Stix
on Sydney Road in Coburg.
Adelaide locals can try out some drool-worthy salted caramel and chocolate cinnamon waffles at
Netflix and Chilled
.
"We are very excited to collaborate with our restaurant partners and create unique waffle dishes exclusively on our platform to celebrate National Waffle Day 2022," says Jodi Ingham, Commercial Director at Deliveroo.
The limited-edition waffle creations are available exclusively to Deliveroo customers through to Sunday, March 27.