By Leigh O'Connor.
Forget breakfast in bed this Father's Day… let's get Dad up and at 'em on Sunday, September 2! All around this Land Down Under there are opportunities to take adrenalin junkie Dads on adventures they will never forget – or perhaps, dropping a line from the back of a boat while sipping an icy beer, is more your Dad's style.
Let's trip around the states for suggestions to make Father's Day super special in 2018: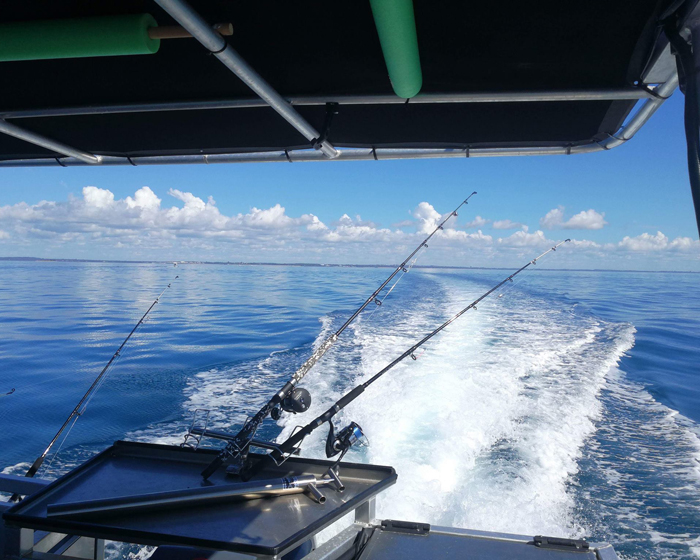 For a 'walk on, walk off' approach – explore the beauty of Hervey Bay at an affordable price with Blue Sky Boat Hire. A family-owned business, Blue Sky has three vessels available for daily hire for sightseeing or fishing expeditions, without the hassle of trailer reversing, cleaning and refuelling; leaving plenty of time to enjoy gorgeous coastal scenery.
Keen fisherman are catered for with rods, hand reels, tackle and an esky included in daily hire – meaning the whole family can be involved in catching a fish for Dad's dinner. Blue Sky's boats are modern, spacious and feature the highest level of safety, comfort and performance, for an amazing day of fun on the water for the whole family.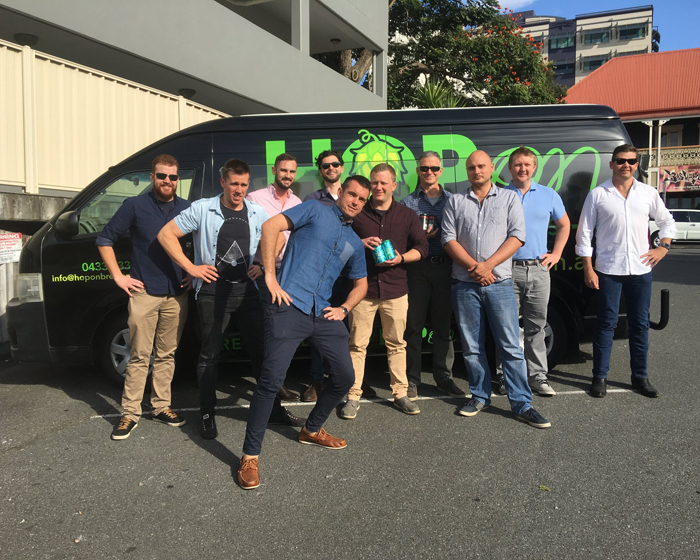 Let Dad get acquainted with the world of craft beer in south-east Queensland and experience a flavoursome adventure with Hop On Brewery Tours. Choose a tour - from a range spanning regions across Brisbane to Raby Bay, around Mount Tamborine and across the Gold Coast - to suits Dad's tastes and visit a mix of breweries and micro-breweries, such as Bacchus, Newstead, Green Beacon and Burleigh Brewing Co; with plenty of tastes to enjoy at each destination.
Ahoy there… me hearties! Thar she blows. Ship Dad off on a whale watching adventure like no other with Tangalooma Island Resort, which offers a money back guarantee of spotting these wonders of the deep. Board Australia's largest vessel dedicated to whale watching and cruise the waters around Moreton Island, which every year is one of the busiest whale highways Down Under.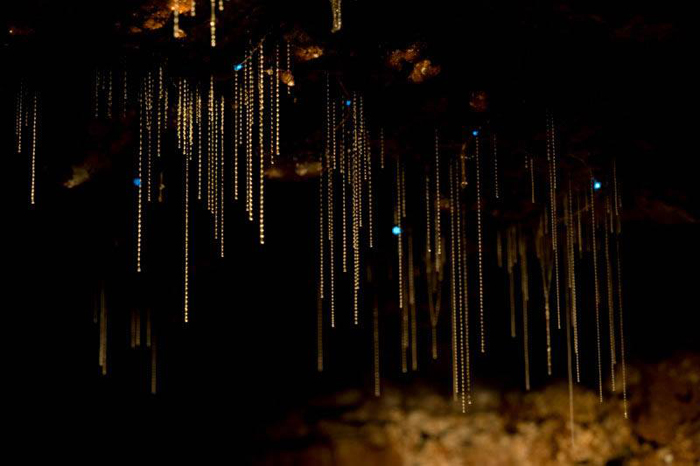 Discover a world filled with thousands of glowing lights at the Glow Worm Caves on Hartley Road in Mount Tamborine. Nestled inside Cedar Creek Estate, this purpose-built cave – complete with realistic stalagmite and stalactite formations, water features and cave fish – delivers a magical experience for all ages. Qualified guides lead visitors on a short walk through the rainforest to the cave and an alley of shining stars, giving everyone a chance to meet a glow worm up close.
After a tour, treat Dad to lunch at Cedar Creek Winery Restaurant, where he can soak up the crisp air and admire stunning lake and garden views from the verandah, while sipping a glass of Estate wine and delving into a Mod Oz menu with dishes like Thai style prawns in a light curry sauce, served with rice and bean shoot salad.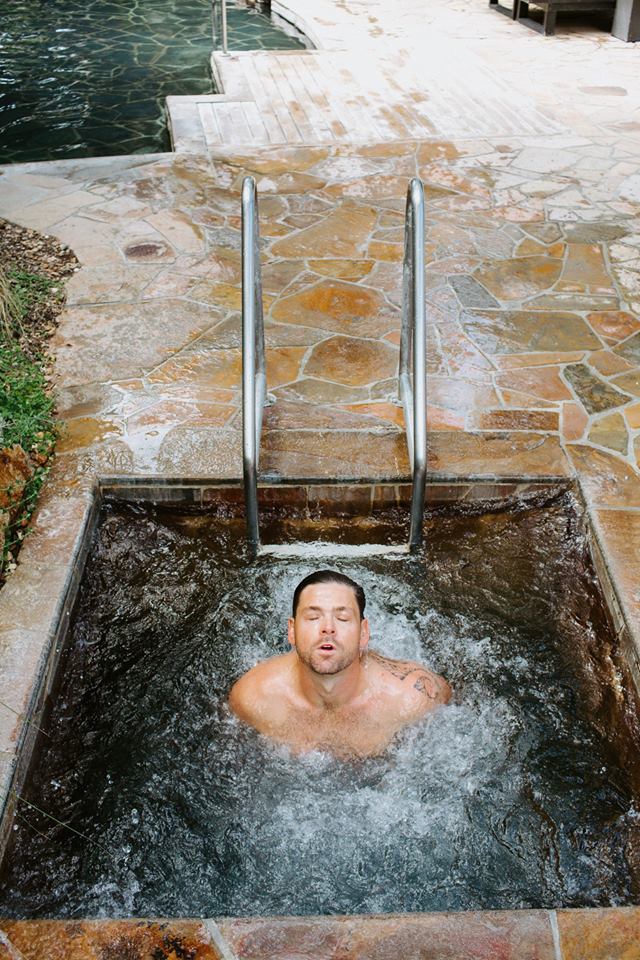 Take Dad on a journey to a lush oasis of pools, lakes and sprawling gardens at Peninsula Hot Springs Day Spa, a world away from the everyday. Just 90 minutes from Melbourne, this unique Fingal attraction is Victoria's only natural hot spring, where mineral rich thermal waters from deep underground feed the many pools and private baths.
There are more than 20 indoor and outdoor bathing experiences to enjoy, including a waterfall pool, reflexology, walking pool, massaging thermal showers, Turkish steam bath and saunas, as well as a café and kiosk. Treat Dad to a relaxing and rejuvenating experience quite unlike any other!
Attracting more than 42,000 anglers every year keen for some legendary fishing action, the Gascoyne region of Western Australia is a fisherman's paradise. Let Dad throw out a line in tropical temperate waters, whether deep sea fishing, floating peacefully in a dinghy, or casting from the sandy beaches.
The Gascoyne River, Exmouth, Shark Bay and Carnarvon are home to some of the best catches and well renowned recreational fishing competitions in the country. Hopefully. Dad will land a fish big enough to feed the family at an after-adventure barbeque!
Is Dad an adrenalin junkie? If you're looking for something a little more heart pumping, the Blue Mountains offers a range of extreme sports, including skydiving, rock climbing, canyoning, abseiling, mountain biking, horse riding and four wheel drive adventures. There are numerous adventure companies throughout the mountains, who can provide everything from maps and equipment to fully guided tours.
For a skydiving thrill without jumping out of a plane, treat Dad to iFly Indoor Skydiving. Whether Dad's 33 or 73, iFly is not just a thrill ride, but an action sport that makes you feel like a real life, crime-fighting hero – simply lean into the wind inside a giant glass tunnel, as a column of air lifts you up to float effortlessly into flight, guided by qualified instructors.
Every indoor skydiving flight is equivalent to the free fall of an outdoor skydive from 14,000 feet! For 60 seconds, Dad will be flying in the air and experiencing what free fall skydiving is really like, without worrying about weather and wind conditions. Be aware – iFly is extremely addictive and Dad may have just found his new go to hobby.
Treat Dad to a unique experience of exploring a real gold mine at Central Deborah Gold Mine and watch him catch the fever! Tour the surface of the mine with its treasure of vintage mining machinery, pan for gold or take one of the spectacular underground tours. Don a hard hat and descent underground to follow in the footsteps of past miners, discovering the harsh realities of life during the gold rush era.
If tunnelling for gold isn't for Dad…explore the treasure trove of vintage mining machinery in the interpretive museum.
Okay, still looking for something to get Dad out and about this Father's Day? Click here for more suggestions.