By John Rozentals.
I've recently received two batches of wine which in different ways commemorate the role of John Riddoch in founding Coonawarra as a wine district in the 1890s, when he launched the Penola Fruit Colony, named after what has grown into the area's largest town.
I think he is the closest thing we have to an individual who can lay claim to having, off his own bat, founded an Australian wine region.
Both ranges are based on dry reds that retail for about $20 and hence come straight from the engine room of Australian winemaking — mid-priced wines that compete in perhaps the keenest sector of the market.
And both ranges stand up very well in the most important of tests — on the tasting bench — by offering genuine fullness of flavour, regional authenticity and value for money.
Riddoch was a visionary Scotsman who envisaged this district, in South Australia's extreme south-east, as one where a virtual cooperative of independent land owners could make a living through orcharding.
He was born into poverty but migrated to Australia and amassed a relative fortune as a shopkeeper and wine merchant on the Victorian goldfields, with the latter occupation no doubt influencing his decision to plant a vineyard on his property at Coonawarra.
The John Riddoch connection is obvious in the very name that Riddoch Coonawarra has chosen to label its wines with.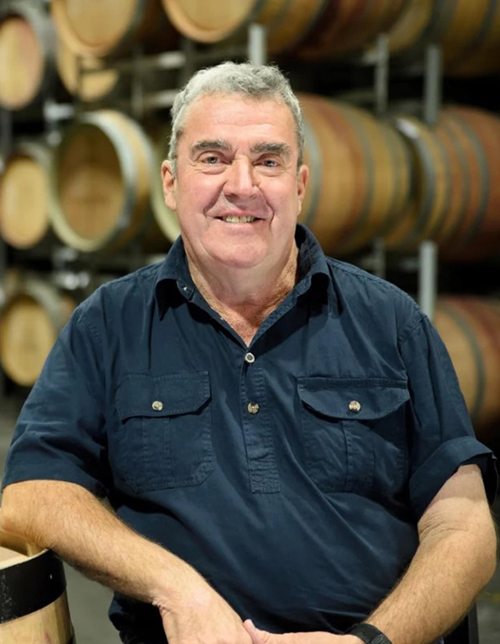 Neil Doddridge ... four decades of winemaking experience.
Riddoch winemaker Neil Doddridge has four decades of winemaking experience and works firmly on the basis that winemaking is half science, half art.
I guess that's called craft, and it's obvious in his range of reds, which comprises of shiraz, merlot and cabernet sauvignon at $20 a bottle and a Reserve Cabernet Sauvignon at $35.
The Katnook connection with John Riddoch isn't quite as obvious, but it's probably stronger.
It's the property where Riddoch planted his first vines and where he made the region's first wines, in the woolshed that now houses Katnook's barrel room.
Wayne Stehbens assumed winemaking duties of Katnook in 1980 and has been central in preserving and promoting the Riddoch legacy.
Indeed he sees himself as the guardian of that legacy, and created the Founder's Block range in 2005, responding to demands for affordable yet regionally sound Coonawarra reds.
As well as the merlot reviewed below, the range also offers a cabernet sauvignon and a shiraz among its reds. All are worth checking out.
Wine Reviews:
Katnook 2015 Founder's Block Merlot ($20): I often don't like Australian merlots. Too many, especially those from the large companies, have been sweetened up to satisfy the American market. That isn't a problem with this dry red, which has been matured in older French and American oak. It's richly flavoured and I'm sure has the structure to mature for at least five years. Enjoy with a meaty casserole.
Riddoch Coonawarra 2015 Shiraz ($20): Coonawarra is best known for its cabernet sauvignon but I reckon it also produces some classy, sumptuous shiraz. This is a bold wine, with plenty of plummy, dark-berry, spicy flavours. This is another red to drink over the next few months before the weather gets too warm, or squirrel it away for a few years. It's the sort of red that would do justice to a fine steak or a rich mushroom casserole.
Wine of the Week:
Riddoch Coonawarra 2015 Reserve Cabernet Sauvignon ($35): This is the red variety on which Coonawarra's reputation largely stands. This wine shows real concentration of flavour, with varietal cassis and regional mintiness to the fore. Its fine tannins make it great drinking already but will see it mature for at least the medium term. As ever, I'm a great fan of matching good cabernet with lamb.