By Julie Fision
I can't believe I've lived in Queensland for most of my life and it's taken me until now to discover Hamilton Island. My heart still belongs to Noosa, but Hamilton Island is right up there when it comes to a family holiday destination, especially with teens.
A week in the Whitsundays was going to be my chance to do lots of reading – always useful before the start of a new writing project. But sailing, snorkelling, paddle boarding, golfing and bush walking got in the way of that.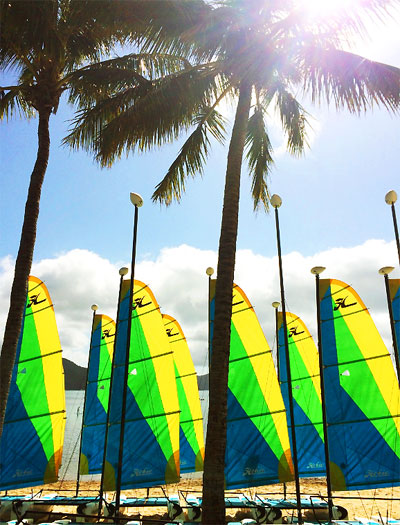 I did have a moment to pick up a book when the rest of the family spent the morning go-karting. Given my history of holiday accidents, I wasn't going anywhere near crazy underage drivers.
But the big surprise for me was the food. Hamilton has some really great restaurants. Top of the food chain is Bommie – the yacht club's stylish fine-dining venue. It's the perfect place for a special night out with deliciously modern food and innovative cocktails.
There are several other good restaurants on the marina side of the island, but for laid-back family dining my pick is Coca Chu, overlooking Catseye Beach. The food is Asian hawker-style. I've spent a lot of time in Asia but I've never had anything like beetle-leaf wrapped lobster with roasted coconut slung at me from a hawker stall. Heaven. And I'm still dreaming about the lime-cured king fish and the mouth-watering beef ribs. The food was so good we ate at Coca Chu two nights in a row. The best tables are outside on the deck, and bookings are essential in school holidays.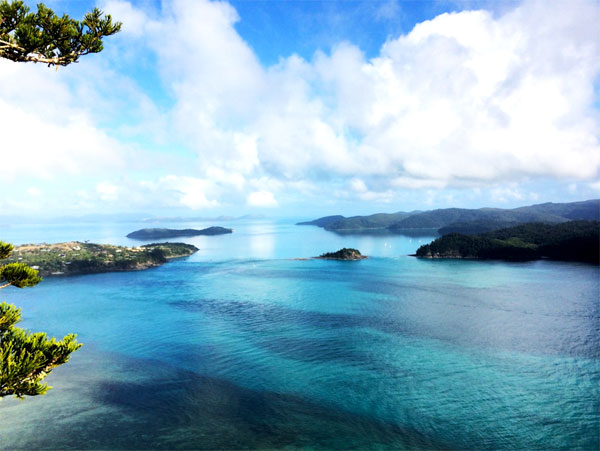 Sigh. Take me back there.