December 2012
By Annette Sym
Food Shopping Over the Holidays
I know Christmas only comes once a year, but how many people give up on their healthy regime at this time of year and then have trouble starting it up again?
Over the next few weeks we will be bringing food into our homes that wouldn't normally be there and the best way to avoid overeating at Christmas time is to start where it all begins, our food shopping trolleys.
You'll find a number of my healthy treats in the AGFG Recipe section. This year fill your cart with ingredients for thematically coloured and totally tasty Mexican Dip as an appetiser and Christmas Cake for dessert.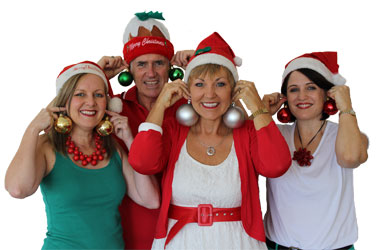 I believe that you can't do much damage in one day, but if you have leftovers they are there to taunt you the next day… and the next. Let's be honest, how strong can you be? This is often where the real damage can be done. A little of everything is good for you, and there is no need to be deprived, just don't overindulge.
Those packets of sweets and Christmas delights are put into your trolley, transferred to the pantry or fridge, and remain there hard to resist. If you make good food choices in the first place, you won't be tempted to blow all the hard work you've put in all year round.
My suggestion is to only buy one bag (preferably small) of the treats that are a must for Christmas day. Don't buy the bulk packs, as you want to avoid leftovers at all cost. Small bags of treats means that you may not get the opportunity to go back time and time again as everyone else will beat you to it.
Remember also that all the Christmas food on offer such as chocolate, nuts, cashews, fruit cake and puddings, etcetera are readily available 365 days of the year. If you want you can eat 'treat foods' all year round so don't use the Christmas excuse that you 'don't want to miss out on this once a year experience'.
Here are the fat counts of some Christmas foods
so you can now make the right choices: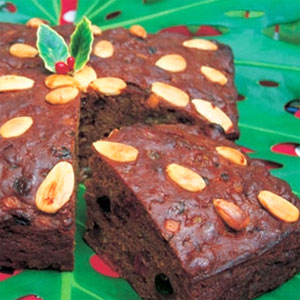 100g TURKEY BREAST baked lean - 3.0g
100g PORK leg, roasted with fat - 14.0g
100g PORK leg, roasted lean - 3.5g
30g CRACKLING - 8.5g
50g LEG HAM - 3.5g
100g CHICKEN boneless with no skin - 2.0g
SMALL SERVE STUFFING - 3.0g
AVERAGE PIECE CHRISTMAS CAKE - 24.0g
CHRISTMAS PUDDING(180g) - 12.0g
1 MINCE PIE homemade - 10.0g
50g CHOCOLATE COATED NUTS - 20.0g
3 CHOCOLATE COATED ALMONDS - 11.0g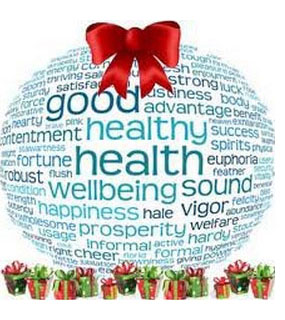 Moving More Than Your Fork
on the 25th
Being active on Christmas day is easy if you have the right Christmas presents to get you motivated. Be it a brand new bike, gym equipment or pool toys, everyone can enjoy some form of activity in the afternoon and work off all that Christmas fare.
These activities are fun for the whole family:
•If bikes are under your tree then taking the kids out for a bike ride will be at the top of the list of activities. Teaching your child to ride a bike is not only a great bonding exercise but it is a great way for them to have fun and get fit at the same time. Who says that bikes are just for the kids? If you don't already have one, put your order in for a bike if you want to get fit in 2013.
•Grab the new cricket set and have a game after lunch to burn off all that Christmas pudding. This is a fun group activity and a great way to spend time together, for young and old.
•Throwing the frizbee or new ball in the backyard will get your heart rate up and is a fabulous way to teach children hand-eye coordination.
•If the big pressie is a trampoline then you will have no excuse not to have a bounce around and burn some calories on the 25th. Just jumping up and down may not seem like much but do that for 15 minutes and you will realise that it is a great workout. I would suggest that you have safety rules such as how many can be on at one time as well.
•Wii activity games are a great way to do a workout without even realising it. Do a session on boxing and you'll quickly discover that you can have a great workout while having a lot of fun.
•Badminton, tennis or squash rackets can also be a great incentive to include more exercise into your life. Set up a net in the backyard and get everyone involved.
•I remember buying my daughter a table tennis table one year and we played it all day long. We had round robins and loads of laughter but we also were moving our bodies, which is what being active is all about. Every generation loves table tennis so put this on your Christmas list.
•If you are lucky enough to live near the ocean or have a pool, get the pool toys out and enjoy the outdoors.
•Instead of having a nap in the afternoon go for a walk and get some fresh air - burn off a few calories.