The Time of Year to Get Creatively Creepy, with Food
Are you thinking of throwing a Halloween Party? Yes, well you're not the only one. In fact the celebration of Halloween in Australia has steadily gained popularity over recent years with a noticeable rise in Halloween events and activities at schools. Youngsters and teens trick or treating through local streets is now commonplace come October 31st, and the prospect of ducking down to your local video store to rent a copy of Friday the Thirteenth or Fright Night the day of, is simply out of the question.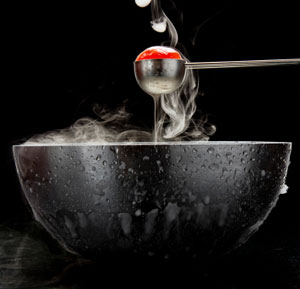 But Halloween is not all about the kids, indeed Halloween makes for a fantastic excuse to gather together a swarm of like minded disciples, setting the scene by getting all dressed up and becoming creatively creepy with your food. A recent episode of Heston's Feast which aired on the SBS network was dedicated to the thrills and chills of the 19th century Gothic period and made for an inspiring Halloween feast.
Heston's Feast & The Delicate Art of Grossing Out Your Guests
Heston Marc Blumenthal is the chef and owner of The Fat Duck (a three-Michelin-starred restaurant in the village of Bray in Berkshire, England). Indisputably one of the world's greatest chefs, Heston is famous for his monecular gastronomy and is best described as a culinary alchemist.
To begin, Heston served up an amuse bouche based on the potion that turned Dr Jekyll into Mr Hyde. Whipping up small bright green gin balls, these were added to an aromatic tonic of cucumber juice herbs and dry ice. To follow, a beetroot and "blood" risotto served with tempura snails had guests in a nervous tension, but was not to be outdone by the Frankenstein inspired main meal. For Dessert Heston constructed an edible graveyard with a chocolate coffin filled with salted butter caramel and served with personalised pistachio ice cream, raspberry and chocolate gravestones and a white chocolate tarot card.
Monecular Gastronomy, a Scary Science
Hestons scientific approach to food fits well with Halloween. Monecular gastronomy is a discipline practiced by many of the worlds very best chefs and studies the science behind traditional cooking methods. In the recent years there has been a tremendous interest in molecular gastronomy and part of this interest has been directed towards the "new" hydrocolloids. A hydrocolloid can simply be defined as a substance that forms a gel in contact with water. The method used by Heston in the creation of his interpretation of Gin & Tonic is one known as spherification which is the culinary process of shaping a liquid into spherical shapes. The method involves mixing a liquid such as gin with sodium alginate and then dripping it into a cold calcium chloride solution. As the drops gel in the liquid, this results in spherical gel drops with a crispy exterior and a liquid interior.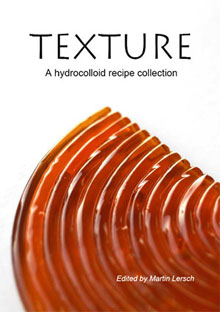 One major challenge for the amateur chef is to find recipes and directions to utilize the "new" hydrocolloids. Few recipes are available but Texture – A hydrocolloid recipe collection, edited by Martin Lersch is a fantastic collection of recipes that utilize hydrocolloids ranging from agar to xanthan. In addition to these some recipes with lecithin (not technically a hydrocolloid) have been included. Also recipes for foams that do not call for addition of hydrocolloids have also been included for completeness, as have some cornstarch recipes to illustrate its properties at different concentrations.
Halloween is a great time of year to experiment with food and monecular gastronomy encourages the mad scientist to come out in all of us! Try not to blow up your kitchen or poison your guests though, as you don't need a real horror story on your hands.